Parts of San Francisco Left With 'Worst Ever' Air Quality After Wildfires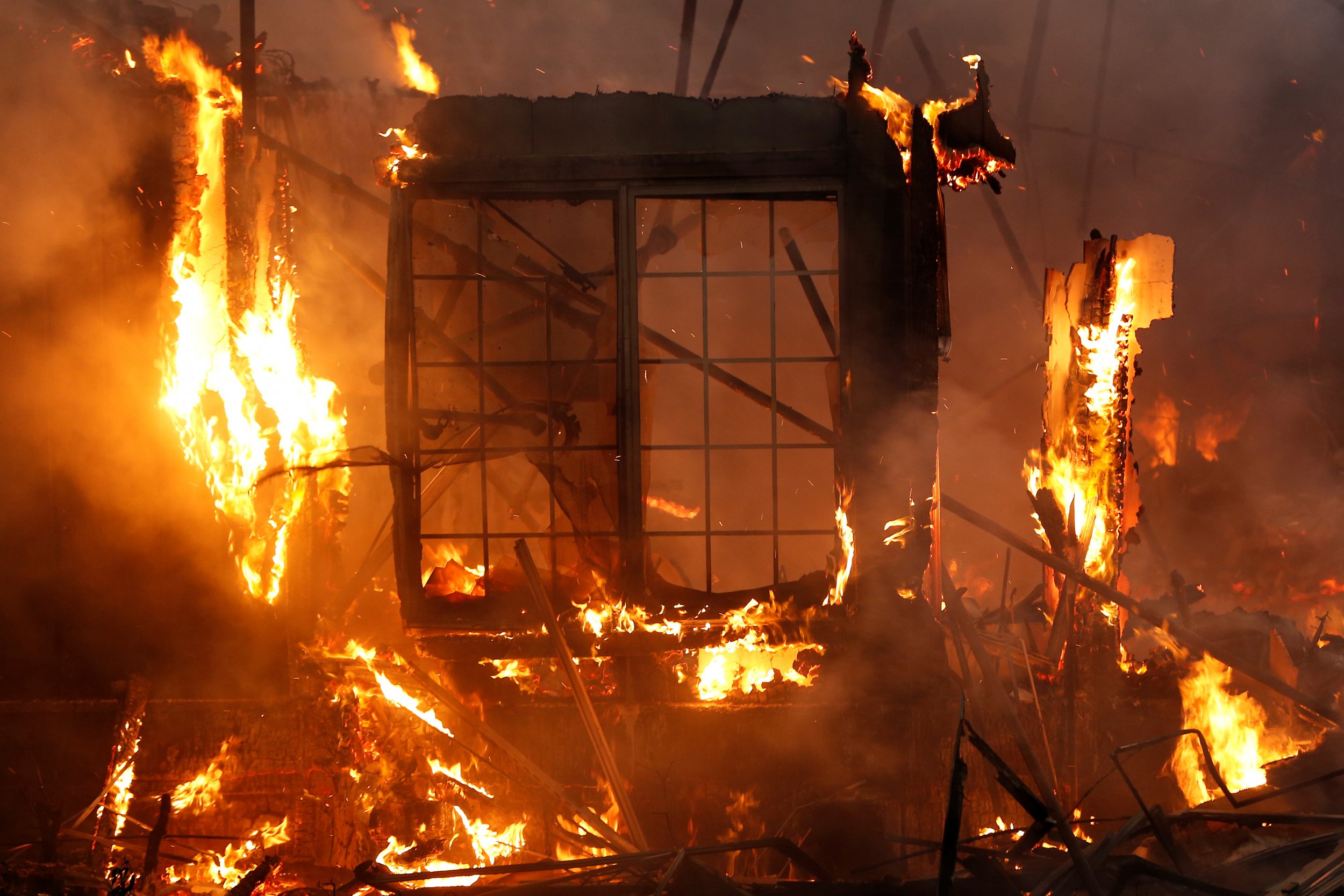 Parts of the San Francisco Bay Area are suffering from hazardous air quality as a result of the wildfires in Northern California.
Pollution levels are so high there are currently readings in some areas that are several levels above unhealthy, which can cause issues for residents who are sensitive to poor air quality—especially the elderly, young children and people with asthma. Children at schools in affected areas were kept inside during recess to prevent them from inhaling the dangerously polluted air, which has left the sky brown, San Francisco Gate reported.
"We're seeing the worst air quality ever recorded in many parts of the Bay Area. The entire Bay Area population is likely being affected by the smoke," Tom Flannigan, public information officer for the Bay Area Air Quality Management District, told The Gate.
"Up in the Napa area and even up in San Rafael, basically all of the North Bay, is experiencing the highest readings we've ever observed," he added.
The fires that have raged through Northern California killed at least 17 people and destroyed more than 120,000 acres of land—about eight times the size of Manhattan— as a result of at least nine active fires in the area. The wildfires have burned across California's famed wine country since Sunday and spread to residential homes, forcing more than 20,000 Californians to evacuate the area.
California Governor Jerry Brown on Monday declared a state of emergency in a number of places including Orange, Napa, Sonoma and Yuba counties.
He said in a statement that the blazes "have damaged critical infrastructure, threatened thousands of homes and caused the evacuation of residents."
Authorities in California had earlier warned of the risk of fires in the state; the recent blazes spread quickly thanks to 50 to 60 mile-per-hour winds and extremely dry conditions across the northern region.
Warning Bay Area residents about the risks of inhaling the hazardous air, Flannigan urged people to take precautions if they were close to an area where the air quality was poor.
"If you smell smoke, stay indoors. Most people will be okay staying indoors. Children, elderly and anyone with respiratory conditions should be especially careful and seek medical attention if needed," Flannigan added.