Party Turns Bloody When Palins Roll Up in Stretch Hummer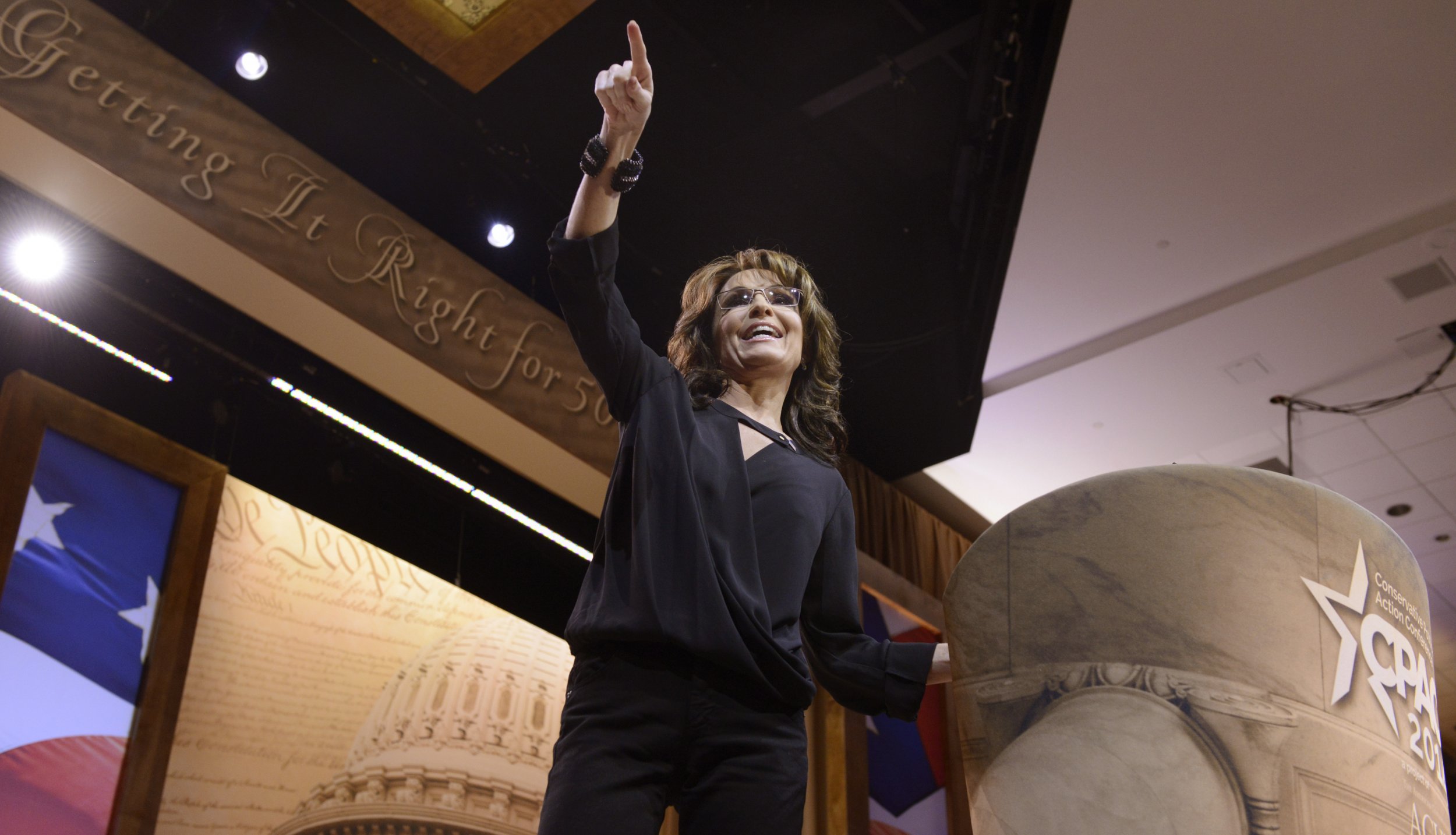 A South Anchorage, Alaska, house party turned into a brawl last Saturday night when the snowy state's former first family, the Palins, made an appearance. According to reports corroborated by some Alaska-based bloggers, the celebration, held for the Iron Dog snowmobile race, was "a nice, mellow party until the [Palins] showed up."
Sarah Palin's oldest son, Track, reportedly jumped out of a stretch Hummer after spotting an ex-boyfriend of his sister Willow. Then the rest of the Palin clan barreled out of the limo and apparently proceeded to yell and throw punches. Track's father, Todd Palin (a four-time Iron Dog snowmobile champion), allegedly "puffed up his chest and made some threatening remarks," and may have "uttered the "C" word," according to Wonkette's Rebecca Schoenkopf. Charles Frayer, who attended the party, told Alaska Dispatch News that the fight was like a dog pile, "just like you see in a football game."
Amanda Coyne, an Alaska-based political blogger, first reported that the Palin family instigated the fight. In her report, Coyne cites anonymous bystanders who claim that Sarah Palin's daughter Bristol threw a few "strong right hooks," a shirtless Track Palin was running about "thumping his chest" and Sarah Palin at one point screamed, "Don't you know who I am?" To which someone reportedly screamed back, "This isn't some damned hillbilly reality show!"
The Anchorage Police Department responded to reports of a "verbal and physical altercation" around 11 p.m. in Anchorage's Oceanview neighborhood. About 20 people were involved in the fight, according to police spokeswoman Jennifer Castro, and it was broken up with no arrests. Eyewitnesses said that "as people were leaving in a cab, Track was seen on the street, shirtless, flipping people off, with Sarah right behind him, and Todd somewhere in the foreground, tending to his bloody nose."
"At the time of the incident, none of the involved parties wanted to press charges," Castro confirmed in a statement to Alaska Dispatch News. "However, the case is still an active investigation and is being reviewed by APD and the Municipal Prosecutors Office. Alcohol was believed to have been a factor in the incident. Some of the Palin family members were in attendance at the party."