Paso Robles Fire: Yankee Fire Burning Near Camp Roberts in California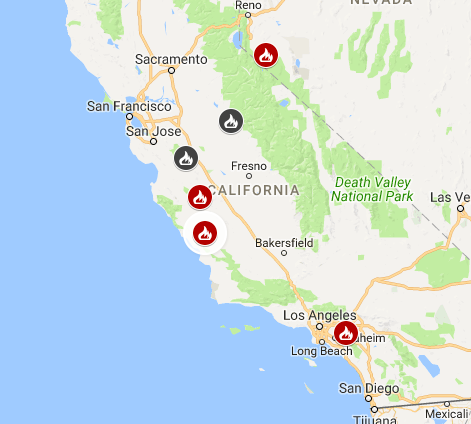 First responders in California were deployed to a vegetation fire near Camp Roberts. The fire was about 100 acres Wednesday evening, the California Department of Forestry and Fire Protection confirmed.
Dubbed the Yankee Fire, the blaze was burning off E. Perimeter Road near the Camp Roberts Military Reservation in San Luis Obispo County. Camp Roberts is home to a National Guard base.
It was unclear what started the fire, which was initially reported at just 25 acres, or how many firefighters were at the scene. Nearby residents on Twitter described the sky being "black" near the scene of the fire.
At least five other active fires were burning in California Wednesday.
This is a developing story and will be updated as more information becomes available.
SaveSave