Dublin Airport Passenger Arrested for Chasing Departing Plane Onto Tarmac After Missing His Flight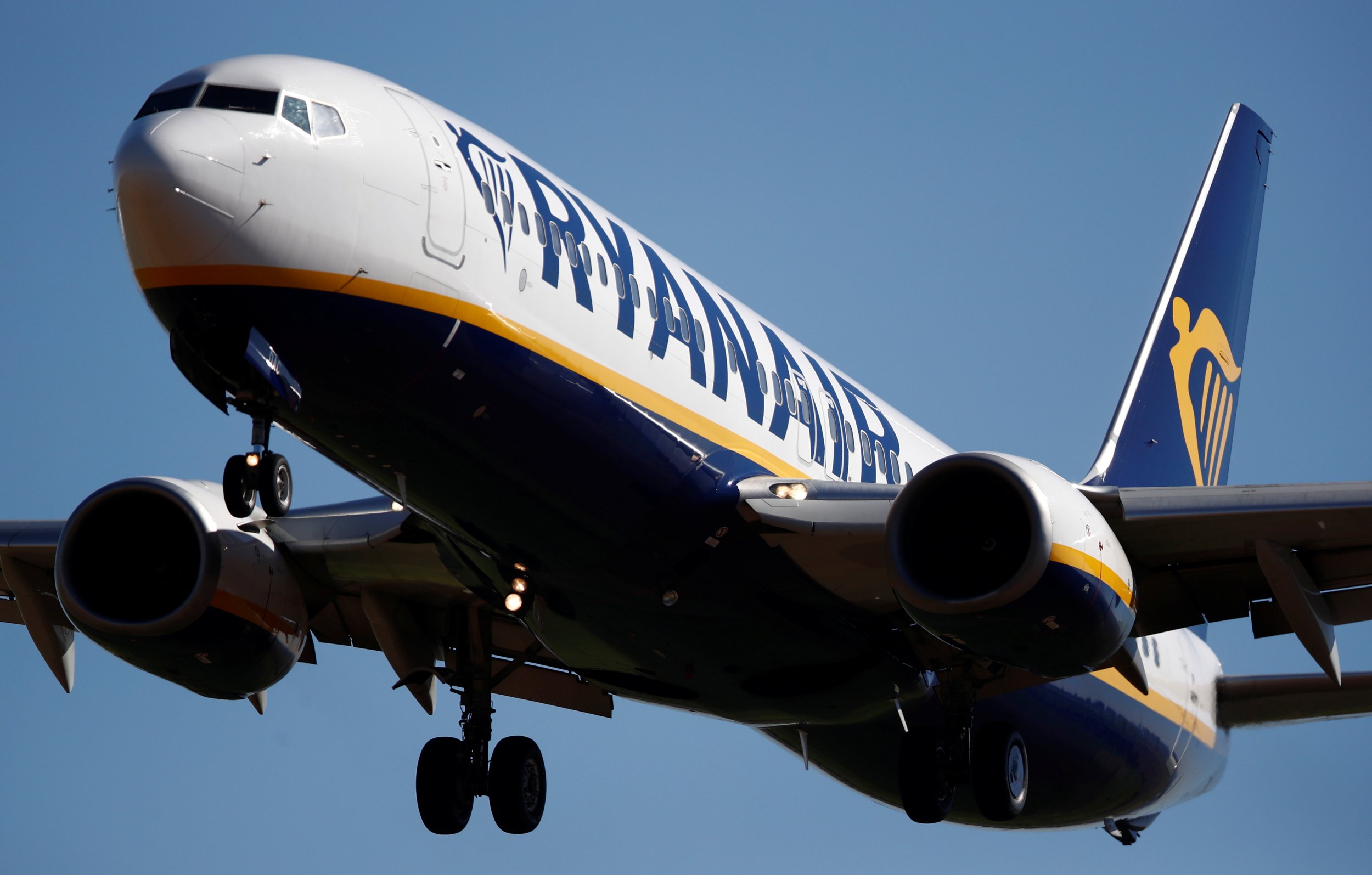 Authorities tackled a man to the ground at Dublin Airport on Thursday morning after he ran out of the terminal onto the tarmac and attempted to chase down the plane that he had just missed.
Patrick Kehoe, 23, from Wexford, was arrested at around 7 a.m. local time and charged with criminal damage to a door lock. After being informed he had missed his flight, Kehoe broke through the gate and stormed onto the tarmac in a bid to flag down the plane.
In a statement, an airport spokesperson confirmed the incident. "A male and female passenger were late for a Ryanair flight to Amsterdam this morning and arrived at the boarding gate after the flight had closed," the statement read. "They were engaging with Ryanair staff at the gate and the male passenger was becoming agitated."
"He was banging on the window to try and get the aircraft to wait... and made his way onto the apron, trying to flag the aircraft down."
"Police at Dublin Airport detained an individual who breached security at the boarding gate, which had already closed. This is now a matter for local police," Ryanair said, according to the BBC.
Airport staff and police restrained the man at the apron and transported him to Ballymun station, reported Irish Times. Later he appeared at the Dublin District Court before Judge Bernadette Owens
When Owens asked Kehoe to call on a solicitor, he replied: "I don't know any of them. Do you want to choose me one?" Eventually, solicitor Peter Connolly was assigned to the man.
During the proceeding, David Cahill, a member of the Irish police force, confirmed that he arrested Kehoe at around 7.50 a.m. "He made no reply to the charge after caution," Cahill said.
Although no one objected to granting Kehoe bail, Cahill called for the judge to ban the man from Dublin Airport unless he had legitimate reason to be there. Owens denied the request.
Kehoe was granted bail and legal aid, with his next court appearance set for November 8.
As he left the court, Kehoe loudly berated journalists waiting outside before pulling down his pants and flashing his backside.