Passenger Calls Himself a 'Terrorist' Who 'Destroys Women's Hearts,' Gets Thrown off Plane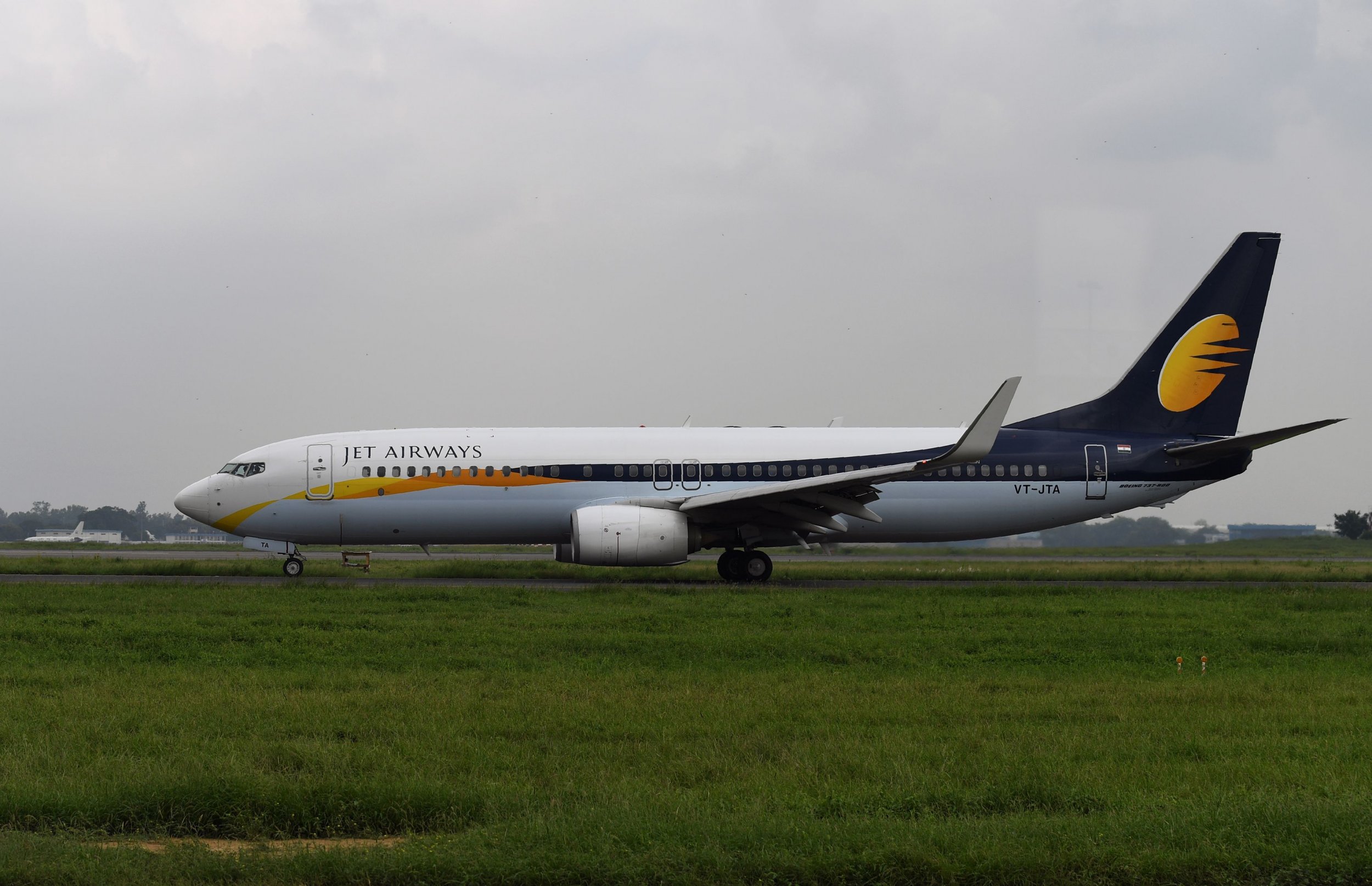 A passenger on a flight in India who joked about being a "terrorist" was offloaded and detained by authorities.
Yogvedant Poddar was aboard Jet Airways flight 9W 472 from Kolkata to Mumbai on Monday when he allegedly covered half his face with a handkerchief and took a picture of himself before captioning it: "Terrorist on flight, I destroy women's hearts."
According to The Times of India, a fellow passenger spotted the picture and alerted the crew, who in turn alerted the pilot. The pilot subsequently turned the plane back on the tarmac before takeoff and allowed security officials to take Poddar, who had boarded the flight with a group of friends, into custody.
Airport officials said the 21-year-old was detained for "mischievous activity on board" and for using the kind of language "which was inferred as a security threat."
"After taking his seat, he covered his face with a handkerchief and started sending WhatsApp messages from his phone," airport officials were quoted as saying.
"A co-passenger sitting next to Poddar got suspicious, given his behavior of covering the face, and read the message Poddar was keying on his phone.
"The pilot told the airline security, and the Central Industrial Security Force was informed about Poddar. A CISF team immediately took custody of Poddar and made him get off the aircraft."
Poddar initially would not show his phone to the crew.
"After the crew was alerted by the co-passenger, Poddar refused to show his mobile phone to the air hostess," a police officer at the airport was quoted as saying by Hindustan Times.
"Then the CISF personnel found that he had indeed shared the post where he took a selfie with his face covered and wrote those words. We are now checking his antecedents."
Poddar's baggage was also offloaded and re-examined after he was removed from the plane.
"The baggage did not have anything suspicious," the officials said.
"Poddar said he was joking with his friends. He was handed over to the Kolkata police."
Siva Murgan, deputy commissioner of the Bidhannagar Police, told The Indian Express that an inquiry had been launched to shed light on the incident.
"He was deboarded and detained from the flight after his co-passengers noticed him sending a selfie with some objectionable comment," Murgan was quoted as saying.
"An inquiry is on."
As a result of the incident, the flight, which had 160 passengers on board and was scheduled to depart Kolkata's Netaji Subhas Chandra Bose at 9:15 a.m. local time, was delayed by an hour and 10 minutes.