Passenger Dressed as Clown Sparks Fight among Passengers on Cruise Ship
Six people were injured following a fight on a cruise ship — a confrontation that was reportedly sparked by a passenger arriving to a black tie dinner dressed as a clown.
The fight broke out in the early hours on Friday morning aboard P&O Cruises' Britannia as it returned from a week-long cruise in Norway.
According to The Guardian, three men and three women were injured in the fight, though the extent of their injuries was not clear. One of the injured is believed to be a ship staff member, the newspaper said.
Another ship crew member, who requested that she not be named when speaking to The Telegraph, said that the clown's arrival to the formal event seemed to upset some other passengers.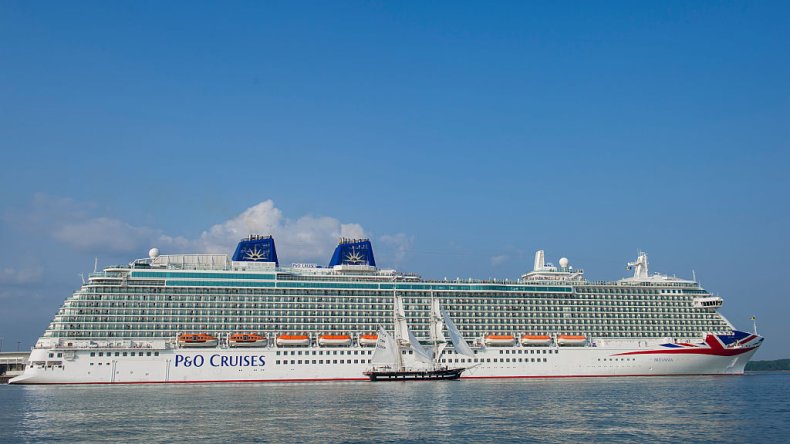 "Things got out of hand very quickly, people had been drinking, and there was a fight. Chairs and plates were being thrown, people were very angry. It was shocking to see and some of the staff and passengers were scared and had to hide," said the anonymous crew member.
Good Morning Britain chief correspondent Richard Gaisford was also on the cruise and tweeted that he was alerted to a problem when an announcement was made around 2 a.m. for security to come to the restaurant on the ship's 16th floor.
"'There was blood everywhere.' Violent late night brawl in the buffet onboard@pocruises Britannia left staff who intervened injured, as passengers used furniture and plates as weapons. Witnesses told me they were so frightened they had to hide, as family groups fought," Gaisford tweeted.
He added that the altercation allegedly began when the individual arrived in the clown costume which upset another passenger "because they'd specifically booked a cruise" with no costume party.
The journalist went on to describe the scene he found when he went to the restaurant, and included information that two people suspected of taking part in the brawl had been confined to their cabin for the final day of the cruise.
While the two individuals have not been named, Hampshire Police confirmed to media that a 43-year-old man and a 41-year-old woman from Essex were taken into custody after the ship docked in Southampton on Saturday morning.
"We don't tolerate disruptive behavior. Following an incident on board Britannia on Thursday evening we can confirm that all guests have now disembarked and the matter is now in the hands of the local police," a P&O Cruises spokeswoman said in a statement to media outlets.