Nepal Plane Crash Kills All 23 Aboard, Police Say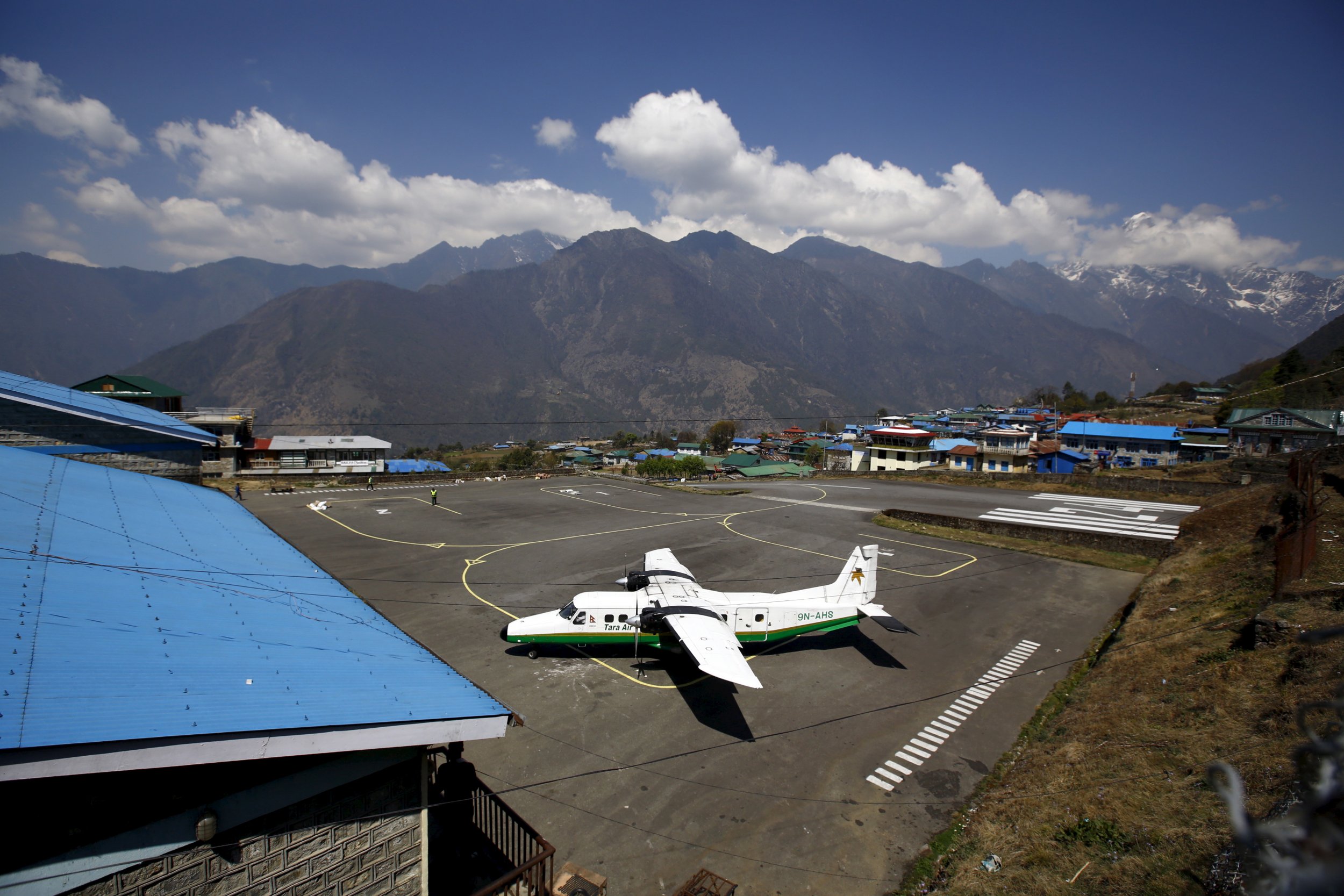 Updated | A passenger plane carrying at least 23 people in Nepal crashed on Wednesday, killing all on board in a mountainous area in the country's western regions, police say.
The plane, operated by Tara Air, was traveling from the western town of Pokhara to Jomsom in the Himalayas when it lost contact with local aviation authorities shortly after takeoff. The flight time was meant to be only 19 minutes but contact was lost eight minutes into the flight.
"It has broken into pieces," police officer Bishwaraj Khadka told Reuters. "There are no survivors."
Nepal's aviation minister said that search teams discovered the crash site in Solighopte in Myagdi district, AFP news agency reported. He added that the bodies of the passengers were scattered and it was too early to identify anyone.
The flight took off at 7:55 a.m. local time (2:10 a.m. GMT). Two of the deceased passengers were foreign nationals, one Chinese and one Kuwaiti, and the rest were Nepalese. Two were children. There were 20 passengers and three crew on board.
Nepal has a substandard aviation safety record and the European Union banned all Nepalese airlines from traveling to the continent in 2013.
Sanjiv Gautam, director general of Nepal's Civil Aviation Authority, had earlier told the BBC that the aircraft was a new model and that the weather had not been adverse. The Twin Otter plane was imported from Canada last September.
"We are surprised to know that it has gone missing," he had said.
An army helicopter and two private helicopters were tasked with the search effort. Jomsom is a popular trekking destination for tourists and for Hindu pilgrims seeking to visit the Muktinath temple.