Passing the Responsibility of Vaccination Risk to Pregnant Women | Opinion
Pregnant individuals in the U.S. are faced with a decision: take an approved COVID-19 vaccine once available or skip getting the shot.
The American College of Obstetricians and Gynecologists (ACOG), the Food and Drug Administration (FDA) and Center for Disease Control (CDC) are now all in general agreement that pregnant women may take one of the approved COVID-19 vaccines. The World Health Organization (WHO), who initially stated that pregnant women should not be vaccinated unless they are at high risk, changed its position to be consistent with the other organizations by stating that pregnant women at high risk may be vaccinated.
ACOG recommends that pregnant women decide for themselves "in the interest of patient autonomy." Emily Miller, an obstetrician and a member of the COVID-19 task force of the Society for Maternal and Fetal Medicine told The New York Times "this is a really huge step forward in recognizing women's autonomy to make decisions about their own health care."
Pregnant individuals should have the ability, or autonomy, to make decisions in regard to their health and their babies. But pregnant women are not specially positioned. Like every other adult in the U.S., each pregnant person can choose whether to be vaccinated when it is their turn.
Unlike the rest of the population, pregnant individuals are making this decision without the necessary information regarding the safety of the vaccines for themselves or their babies.
"The unfair playing field here is that pregnant women are making that choice with way less evidence specific to safety for them and their babies that other adults are making. So the deep underlying problem is that they are positioned differently," said Ruth Faden, an expert in biomedical ethics at Johns Hopkins University.
The exact risk a pregnant person is faced with when deciding whether to be vaccinated is unknown. Pregnant women were left out of the clinical trials, so there is currently scant data on the safety of the vaccines for this population. To make this decision, pregnant women are advised to consult with their doctor and weigh the benefits and risks based on their potential exposure to the virus and any underlying health conditions.
Historically, pregnant women have been left out of clinical trials for a number of reasons including potential risk to the fetus, potential costs to include them in trials and the complexity of a pregnant woman's ever-changing body, among others.
But many experts agree that this should change.
"The core ethics problem has been the unfair treatment of the interests of pregnant women in biomedical research," says Faden. Although pregnant women do not necessarily need to participate in the first round of trials, "the interests of pregnant women should be included in the research and development process for vaccines."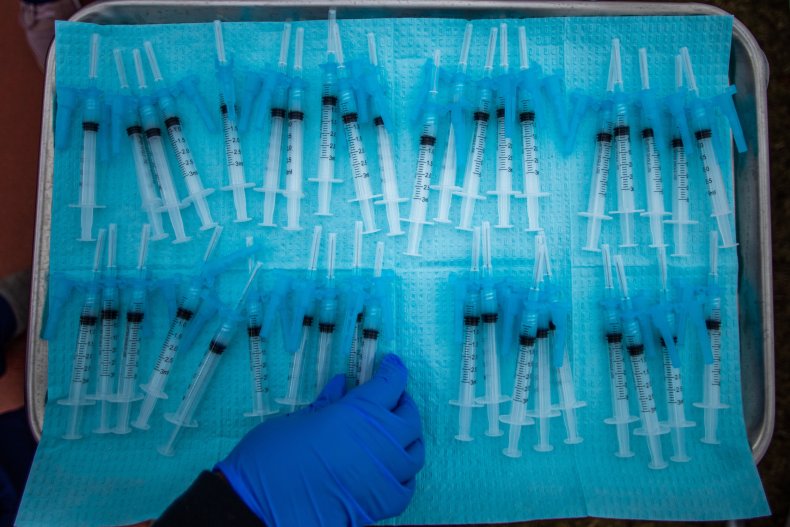 There is great benefit to protecting a pregnant person against COVID-19. Pregnant individuals are more likely to experience severe symptoms, be admitted to an intensive care unit, need a ventilator or die from COVID-19 as compared to similar non-pregnant individuals. COVID-19 may also increase the risk for premature birth. Pregnant women are generally encouraged to get vaccinated, with the exception of getting the smallpox vaccine.
Despite the threat of the virus and the administration of other vaccines during pregnancy, pregnant women were not given the option to participate in COVID-19 vaccine trials.
"Pregnant women have the same capacity for autonomous decision making as their nonpregnant counterparts, including decisions regarding whether to participate in appropriate research studies," ACOG wrote in a committee opinion.
Pregnant individuals are now left to decide whether to be vaccinated without relevant studies. Many face additional pressure due to the high risk of contracting the virus in their profession. Approximately 80 percent of health care workers in the U.S. are women and over 330,000 U.S. health care workers are pregnant.
Women at risk of contracting the virus because of their profession are, of course, not just limited to health care. More than 50 percent of American retail workers are women and almost 75 percent of teachers are women.
Most experts agree that the benefit of protecting pregnant women against the virus outweighs any potential risk of the vaccine. So far around 20,000 pregnant women decided to get the vaccine in the U.S.
Anthony Fauci, chief medical advisor to President Joe Biden, stated that so far there are no "red flags." Some early evidence suggest that the COVID-19 vaccines are not harmful to a fetus.
The apparent safety of the COVID-19 vaccines does not minimize the uncertain and needless position we have placed this population in.
Pregnant individuals should and do have the autonomy to decide whether to vaccinate. What we must recognize is that we are unnecessarily asking them to carry the risk of this decision without providing the relevant facts to do so.
Katie C. Reilly is a writer and attorney. Her writing primary focuses on women's health and social justice issues.
The views expressed in this article are the writer's own.