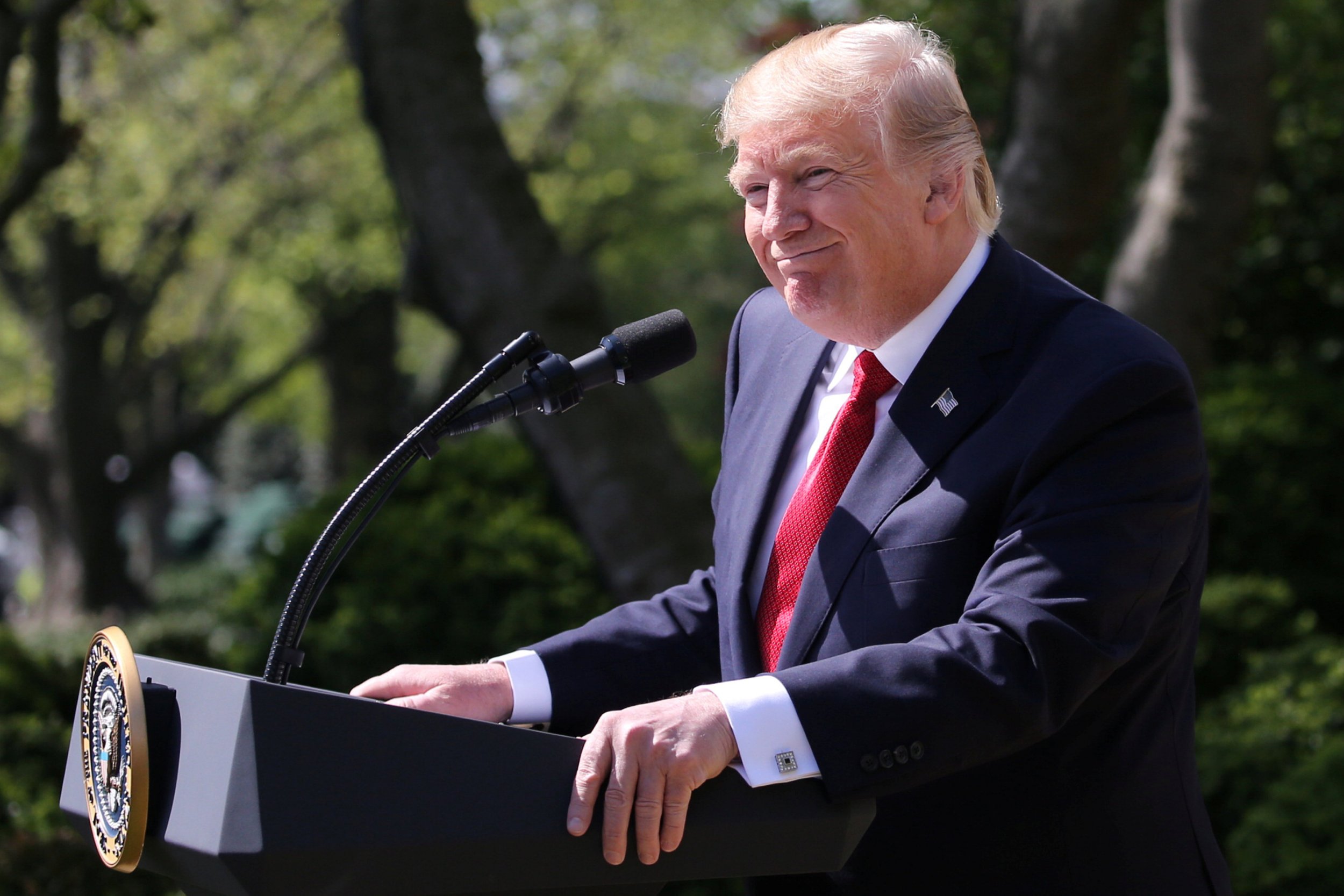 President Donald Trump is unlikely to attend the now traditional White House Passover Seder Monday evening, but that won't prevent him from featuring heavily in many Jews' marking of the holiday. Indeed, for some, Trump will be at the centerpiece of the annual retelling of the story of the Exodus—cast in the most unflattering light as the slaveholding villain.
Related: After JCC threats, Jewish families afraid to send children to preschool​
In the original Biblical story, which Jews around the world celebrate as one of their holiest holidays, the Jewish people are liberated by God from slavery under the pharaoh in Egypt through the guidance of Moses. But it is a story that lends itself to universal application—one of overcoming oppression. And that's where Trump fits in.
"And then arose a Pharaoh who knew not Jefferson, whose tiny hands had never touched the soil," wrote Blair Levin, a former member of the Federal Communications Commission, in a parable he published online last month.
Titled "The Inconvenient Ten Plagues," the parable is accompanied by cartoon imagery of a pharaoh that is unmistakably Trump, complete with golden hair and signature pursed lips. Initially posted anonymously, Levin was later identified as its author on Twitter. He told The Washington Post in an interview published Sunday that it was hard not to draw parallels between the Passover story and current political events.
"As far as I can tell, the Seder is always political," he said. "One of the things about the Passover story is: How do you deal with a powerful autocrat? There are many different messages that one can take from it. But one of them is: Do not oppress the stranger, for you were strangers in the land of Egypt. I don't know how you read the news without thinking about that message. This is a moment that it struck me that the parallels are pretty obvious."
Contemporary readings of the Haggadah, a religious text read out as a guide at the Seder table, mean Passover is often the most political holiday. In 1969, a group of American Jews created a "freedom Haggadah" in support of the fight for civil rights, writes Israel columnist Shmuel Rosner in The New York Times.
In 2017, both individuals and groups have made allusions to the resistance to Trump's presidency.
"For many, the themes of this holiday resonate most strongly this year," read a Haggadah from one Trump resistance group, Indivisible Nation BK. "In that spirit, we invite you to draw from his "Indivisible Haggadah" and host or participate in an "Indivisible" Seder to bring people together in resistance and action."
The Passover Seder began at the White House under President Barack Obama in 2009, but a White House spokesperson told The Washington Post that Trump is unlikely to attend this year. Instead, the dinner will primarily be held for Jewish White House staff who cannot be with their families.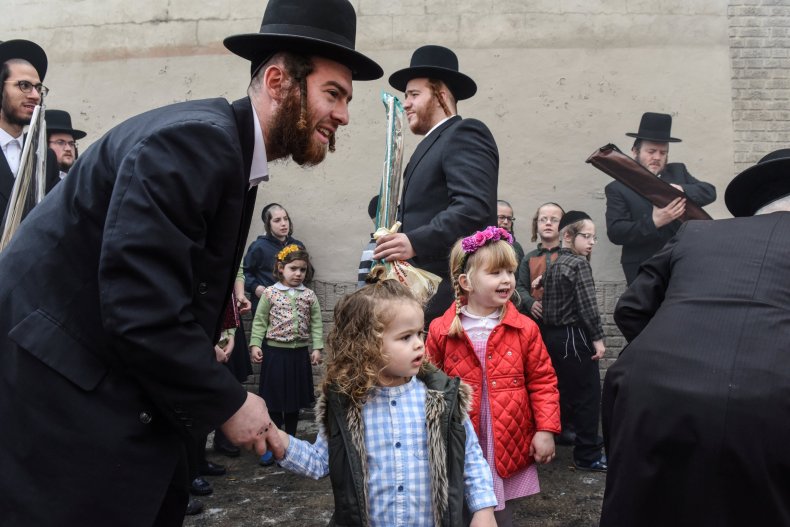 That is unlikely to be an issue for Trump's daughter, Ivanka, and son-in-law Jared Kushner, both of whom are orthodox Jews.
Trump's relationship with the Jewish community has been far from smooth. The Republican garnered just 24 percent of the Jewish vote in November's election, and he has repeatedly been criticized for his appointments to key positions in his administration of individuals with ties to the alt-right, a loose term for white nationalists.
The Anti-Defamation League slammed the appointment of Steve Bannon as senior adviser and chief strategist for Breitbart News, which Bannon himself described as "the platform for the alt-right."
Trump also was criticized for his response to multiple waves of threats against Jewish Community Centers and the toppling of headstones in Philadelphia and Missouri.