Pastor Accused of Making Human Sacrifices Dies in Crash Heading to Court
A Jamaican pastor accused of making human sacrifices and running a cult-like congregation died in a car crash on Monday.
Pastor Kevin O. Smith of the Pathways International Kingdom Restoration Ministries was being transported from Montego Bay to Kingston by police to face charges related to the accusations, the Jamaica Observer reported.
During the drive, the vehicle carrying Smith overturned in a crash, killing Smith and one of the officers. Two other officers were seriously injured as well. Another police vehicle was following the one with Smith, carrying another suspect in the case.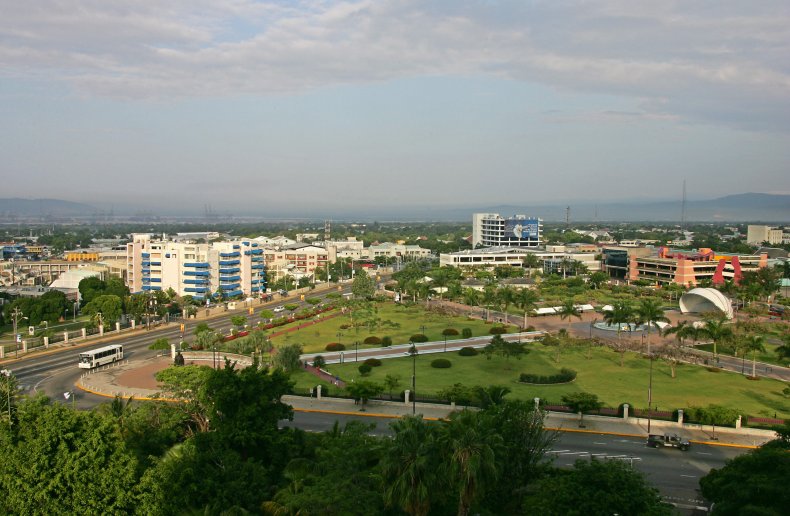 Exactly how the accident occurred is unclear at this time, police said. Senior Superintendent of Police Stephanie Lindsay confirmed the incident to the Observer but said that authorities do not yet have a concrete explanation for how it happened.
"One vehicle was the pilot, and the other vehicle was behind," Lindsay said. "The vehicle that was behind, based on the account given by the pilot vehicle, there was a crashing sound, and they realized that the vehicle overturned."
The headquarters for Smith's organization was first investigated by police on October 17, after a woman alleged to authorities that she had been stabbed there as part of a ritual, according to a report from Insider.
According to a report from Jamaica Loop, when police arrived at the scene, a shootout occurred and one man was killed. Inside the building, officers found two dead bodies, a male, with gunshot wounds, and a female with a slashed throat. A camera was found in the same room as the bodies but it is not known at this time how it was used.
Smith and over 40 other members of the Pathways International congregation were arrested at the time. Most of them have since been released. A widely circulated video was taken of Smith while in police custody.
"I am the fountain of life," Smith can be heard saying in the video. "I came as Jonah the warner, but they mocked and they scoffed at me. They surrounded me and looked at me and said, 'Who is this man?'"
Members of the church described the odd, cult-like practices expected of them in relation to Smith. They were allegedly required to call him "Crown Bishop" and kneel whenever they spoke to him.
The Observer previously spoke with a woman claiming to be a member of Smith's church. She claimed to have witnessed the woman's throat being cut with a crowd of other members, many of whom reportedly fled the scene once the violence began.
"It was very intense," the unnamed woman said. "When I saw blood and the young lady fell, I said: 'This is it for me.'"