Pastor Accuses Ohio Televangelist of Sexual Abuse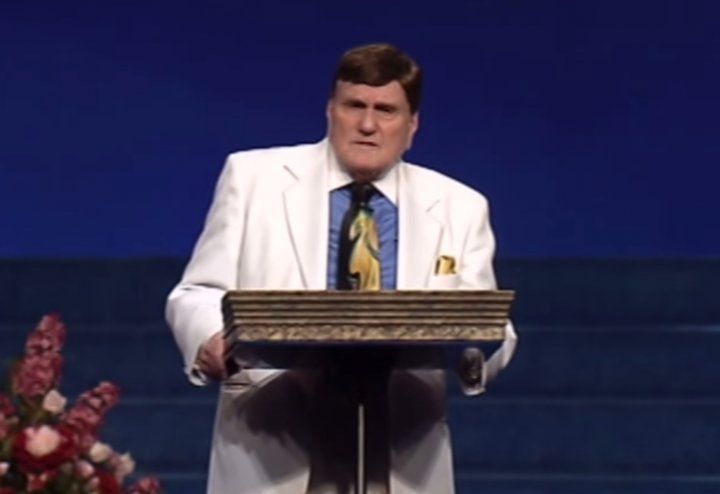 A former pastor at an Ohio megachurch has accused televangelist Ernest Angley of sexually abusing and harassing him.
The allegations were detailed in a criminal complaint filed Wednesday in Akron by former pastor Brock Miller of Myrtle Beach, South Carolina, reported the Associated Press.
Miller detailed his alleged abuse in an interview with the Beacon Journal last year.
He told the publication he was sexually abused by Angley, now aged 97, over the course of nine years, which caused him to resign his position at Angley's Grace Cathedral in Cuyahoga Falls in 2014.
He claims that Angley in 2004 forced him to get a vasectomy as a condition of employment when he was aged 18, inspected his genitals, and repeatedly questioned him about his sex life.
According to the lawsuit, Angley also made Miller lie on a bed while the televangelist massaged him.
The lawsuit says the plaintiff "suffered severe and permanent injuries, great pain of body and mind, mental anguish, and required psychological and medical treatment" as a result of Angley's conduct, and also was subjected to an unsafe work environment.
Angley did not respond to requests for comment from the Beacon Journal or from WOIO-TV.
The church in 2014 denied accusations by 21 former followers that Angley had turned a blind eye to sexual abuse at the church, and pressured congregants to get abortions and vasectomies, the Washington Post reported.
The plaintiff seeks unspecified financial damages for the alleged abuse.