Pastor Arrested for Lockdown Violations to Appear in Court After Week in Jail
A Canadian pastor who was arrested for violating pandemic lockdown measures will appear in court on Wednesday after spending a week in jail.
On Sunday February 14, the Royal Canadian Mounted Police (RCMP) and Alberta Health Services visited Pastor James Coates' GraceLife Church in Parkland County, located west of Edmonton. There, they determined that the church was defying COVID-19 restrictions, which requires places of worship to be operated at 15 percent capacity and mask-use for congregants.
Two days later, on February, 16, Coates turned himself in to authorities and was charged with two counts of contravening the Public Health Act and one criminal charge. Following a bail hearing, Coates was to be released on conditions, but he refused to agree to those conditions and has since remained in custody. An RCMP spokesperson confirmed to Newsweek that Coates was still in custody on Monday evening.
As Coates continued to refuse the conditions of his bail, "a Judge's Order was issued compelling him to attend court on Wednesday, Feb. 24, 2021," the RCMP said in a statement. Coates is expected to remain in custody until the court hearing.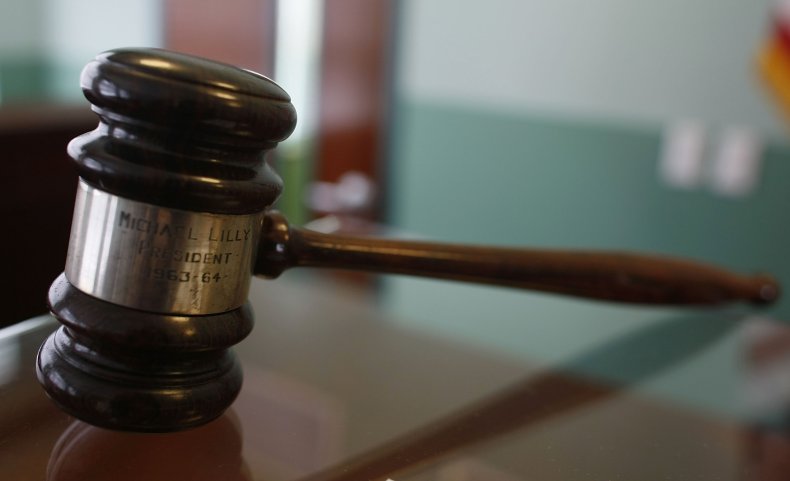 "We've been consistent in our approach of escalated levels of enforcement with Pastor Coates, and we were hopeful to resolve this issue in a different manner," said Inspector Mike Lokken, detachment commander of the Parkland RCMP. "The Pastor's actions, and the subsequent effects those actions could have on the health and safety of citizens, dictated our response in this situation."
He added: "To be very clear, the RCMP's objective is not to interrupt church services, prohibit services, nor deny peoples' right to practice their religion—merely to ensure that public health restrictions are adhered to while doing so."
The church has been accused of repeatedly holding in-person services beyond the designated capacity. The RCMP told Newsweek that their investigation into GraceLife Church was ongoing as of Monday.
Coates has been allegedly violating COVID-19 lockdown measures since December, when the RCMP first issued the pastor with a violation ticket. The RCMP and Public Health Inspector attended a service on February 7 and found that the premises was "over double the current restricted capacity level," according to a press release.
Authorities did not disrupt the church proceedings, but afterward, they arrested Coates and released the pastor with a court appearance date.
Upon returning to the church to check for compliance, the RCMP on February 14 determined that GraceLife Church was still not following lockdown measures. Coates was also found to have flouted his undertaking release conditions.
James Kitchen, Coates' attorney, claims that his client had never agreed to the February 7 undertaking to adhere to public health measures. Coates actions were "not about just wanton rebeling," he said, according to CBC News. "It is about doing what is intelligent to them and what maintains their freedoms, but most importantly what is ultimately honouring to their god that they believe in."