Pastor Asks for Donations for Congregant Charged With Raping Girls At Christian Boarding School
A Missouri pastor is raising money for two of his congregants who were charged with more than 100 counts of abusing girls at their Christian boarding school, including six counts of statutory rape.
In a letter to "supporters" of Boyd and Stephanie Householder, Jerry Pyle, pastor of the Bible Baptist Church of Vernon County, said the couple faced "false, demonic accusations," according to the Kansas City Star. At a hearing on Thursday, a judge dropped one count against each of the Householders and if found guilty on the 100 other charges they face, the couple could spend decades in prison.
The Householders were arrested in March after alumnae of the school spoke out on TikTok, a popular social media platform. Boyd faces 78 felony counts, including statutory rape, sodomy and sexual contact with a student. Stephanie faces 21 felony charges for abuse or neglect of a child and endangering the welfare of a child.
"The charging documents allege extensive, and horrific, sexual, physical, and mental abuse perpetrated by the Householders," Missouri Attorney General Schmitt said in March. "My office has worked tirelessly to investigate this case and will continue to work around the clock to ensure that justice is obtained in this case."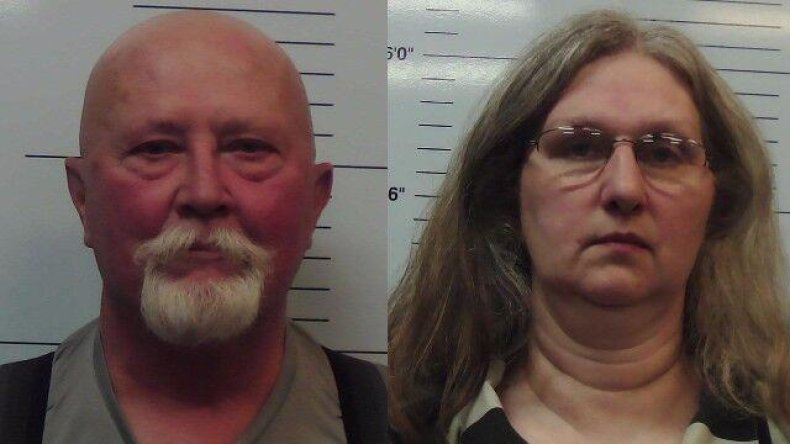 Several victims told investigators that Boyd would push his knee into their backs, apply pressure to certain pressure points, handcuff or restrain their hands and feet and force them to hold themselves up in a push-up position. Prosecutors also allege that Boyd slammed victims' heads and bodies against walls, slapped them with his hands or belt, poured hot sauce down someone's throat and pushed a victim's head into horse manure.
NBC News found numerous complaints against the school and the Householders went uninvestigated until the couple's daughter, Amanda, and other alumni posted videos on TikTok alleging abuse. Amanda said in a TikTok that she was "sad" because the abuse involved her parents, but said their arrest deserves "to be celebrated" because "it's about time."
Both Stephanie and Boyd pleaded not guilty to the charges against them and have asserted their innocence. Boyd told the Kansas City Star in September that his daughter was "determined" to force the closure of Christian boarding school. The Householders voluntarily closed the school in August.
At a preliminary hearing on Thursday, the Householders heard testimony against them and the Kansas City Star reported they shook their heads at what they were hearing and Stephanie laughed when she heard testimony about a former students' allegations.
At one point, Ruth Belcher, a former employee of the Cedar County Sheriff's Department, asked the judge to request that the Householders' attorney advise his clients to not "mouth the word 'lying b----."
The couple and students of their boarding school, Circle of Hope Girls Ranch, began attending the Bible Baptist Church in June. Pyle has regularly visited the Householders in the Vernon County Jail, where they are being held without bond.
"I can not begin to tell you how it grieves me to only be able to see and visit with these two faithful Christians once a week separated by glass while talking on a phone," the pastor wrote in the letter, according to the Kansas City Star.
"I know that prayer is where this battle is going to be won. We absolutely need your help in your prayers, but we need your help financially," Pyle wrote
Newsweek reached out to the Householders' attorney for comment, but did not receive a response in time for publication.