Pastor Who Allegedly Scammed $631,000 From AIDS Charity Says He 'Was Entitled' To the Money
A New York minister is accused of funneling more than $631,000 intended for a charity he operates into lavish meals and trips to the Caribbean.
A lawsuit alleges that Rev. Reginald Williams, along with two others, took money from the Addicts Rehabilitation Center (ARC) Foundation and ARC Fund, where Williams, 67, is listed as president and CEO.
The two groups are non-profit taxpayer-funded organizations providing housing and social services to the homeless, those living with HIV/AIDS, substance abusers, veterans and others in need.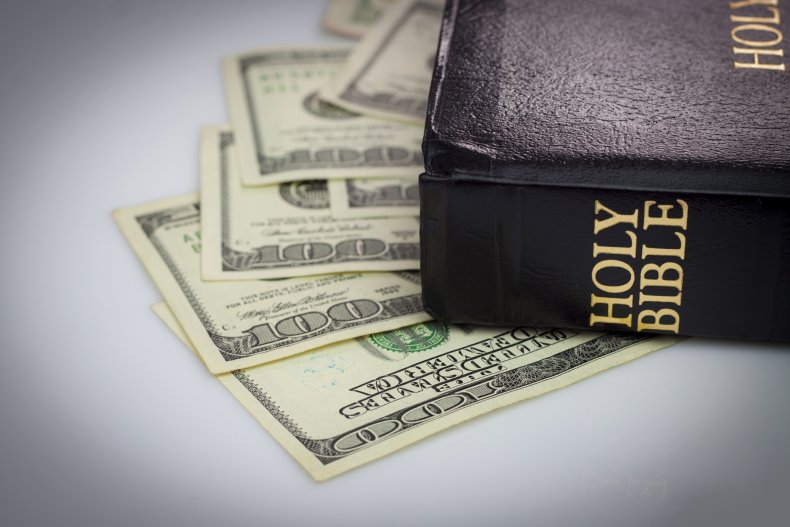 Manhattan District Attorney Cy Vance says Williams—along with ARC Foundation president Naomi Barrera and consultant Bennie Hadnott—conspired to steal at least $631,271 from the two organizations since 2010—$65,431.76 from the ARC Fund and $565,839.56 from the ARC Foundation.
Williams allegedly received more than $100,000 he used for frequent trips to the Caribbean with family and friends, as well as another $170,000 for restaurant and bar tabs at home in New York.
He is also accused of inflating expenses by modifying receipts and submitting expense reports to both the ARC Foundation and the ARC Fund to get paid twice.
According to the Manhattan D.A.'s office, Williams and Barrera also took $175,000 from the ARC Foundation—with $135,000 going to Williams and $30,000 to Barrera—after the foundation sold Heritage House, an affordable housing project and received bridge loans to help cover the expenses. Barrera allegedly also filed a false document on behalf of the ARC Foundation when applying for those loans.
In return for ARC Foundation paying Hadnott's Tondah Consulting Group $40,000 yearly from 2010 to 2015., Hadnott allegedly gave Williams a 25 percent kickback totaling over $54,000.
All but one of the checks were made out to Williams' shell company, Alternative Strategies.
"As alleged, these defendants shamelessly stole from publicly funded organizations dedicated to helping vulnerable New Yorkers," D.A. Vance said in a statement. "Even while their organizations struggled financially—failing to meet contractual obligations and even furloughing employees without pay—these defendants continued to drain the coffers for their personal gain."
Williams' attorney, Paul Martin, claims his client raised more than $14 million for the ARC Foundation. "Every dime received, he was entitled to," Martin told the New York Daily News. "The board made the decision to pay my client, to pay him for the years in which he got no salary."
Williams, Hadnott and Barrera were arraigned on second and third-degree grand larceny charges Wednesday in Manhattan Supreme Court. Barrera faces an additional first degree charge of offering a false instrument in conjunction with the application for the bridge loan.
In addition to his role at the ARC Fund, for the past 26 years Williams has been the pastor of Charity Baptist Church of Christ in the Bronx, which describes itself as a "tithing church."
"Pastor Williams is deeply committed to 'doing everything decent and in order,' fiscal integrity and 'accountable stewardship,'" reads his bio on the church's website, (quotation marks theirs). "All of [the] charity's financial transactions are audited annually by a leading, independent certified public accounting firm."