Pastor Charged in Sex Assault of Woman Who Deemed Him 'Spiritual Parent'
A pastor is accused of sexually assaulting a special-needs woman with whom he had a close relationship, police said.
Jorge Ariel Benavides, a 58-year-old pastor in Webb County, Texas, was arrested by the local sheriff's department September 12, charged with aggravated sexual assault of an elderly or disabled person. On March 2, deputies responded to a call at a home in the Santa Rita neighborhood of South Laredo. Once there, they found the woman, later determined to have disabilities, who accused Benavides of assaulting her, LMTOnline reported based on court documents. The woman's disability was not known at the time of publishing.
She told deputies that a month earlier, on February 1, the pastor picked her up to take her somewhere, police said. The woman, whose identity has not been reported, was initially under the impression that he was taking her somewhere to go over paperwork that would allow the pastor to adopt her and to give her some money that he owed her, police said. The two reportedly had a very close relationship, with the pastor later telling investigators that the woman considered him and his late wife to be "spiritual parents."
The two arrived at a ranch in Las Lomas, where, the woman told police, Benavides removed his clothes and told her to enter a room with him. According to court documents, he then asked her to remove her clothes, which she did voluntarily out of fear of what the pastor might do. He then sexually attacked the woman twice, which she did not resist, fearing he would have her committed to a mental institution, the documents said.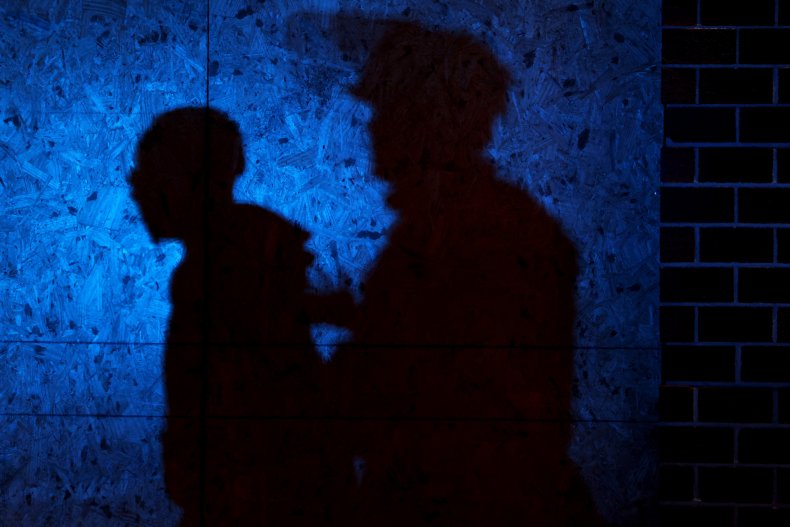 "When asked what suspect Benavides had done to cause her such fear, (the woman) stated she had been advised by suspect Benavides multiple times that she would be placed in a mental institution with the state because she is a [mental health patient] and no one would believe that a priest had raped her," an arrest affidavit obtained by LMTOnline said.
According to the affidavit, after the incident, Benavides instructed her to get dressed and return to the car he used to bring her to the ranch. While walking to the car, the pastor urged her "to pray because she was going to hell for the sin she had committed," the affidavit said. She was taken home and later told a female acquaintance about the incident.
Benavides later denied the allegations while being interviewed by investigators. He said that his deceased wife had at one point been the woman's foster parent and that all three had lived together for a time. He alleged that the woman threatened to make accusations against him if he did not allow her to have relationships with other men.
Officials with Adult Protective Services told investigators that the woman had "a tendency of making outcries if she does not have it her way" and had "attention seeking tendencies." Conversely, a woman identified in the affidavit as her current foster mother said that she had appeared distraught on the night of February 1 and spoke of having pain around her genitals due to harsh intercourse. A sexual assault test later found indications of semen on her body, with the results later matching a DNA sample provided by Benavides.
Jail records indicated that Benavides on Thursday was released from jail on bond.
Newsweek has reached out to the Webb County Sheriff's Office for comment.