Pastor Denounces Trump's Racist Slur in Front of Mike Pence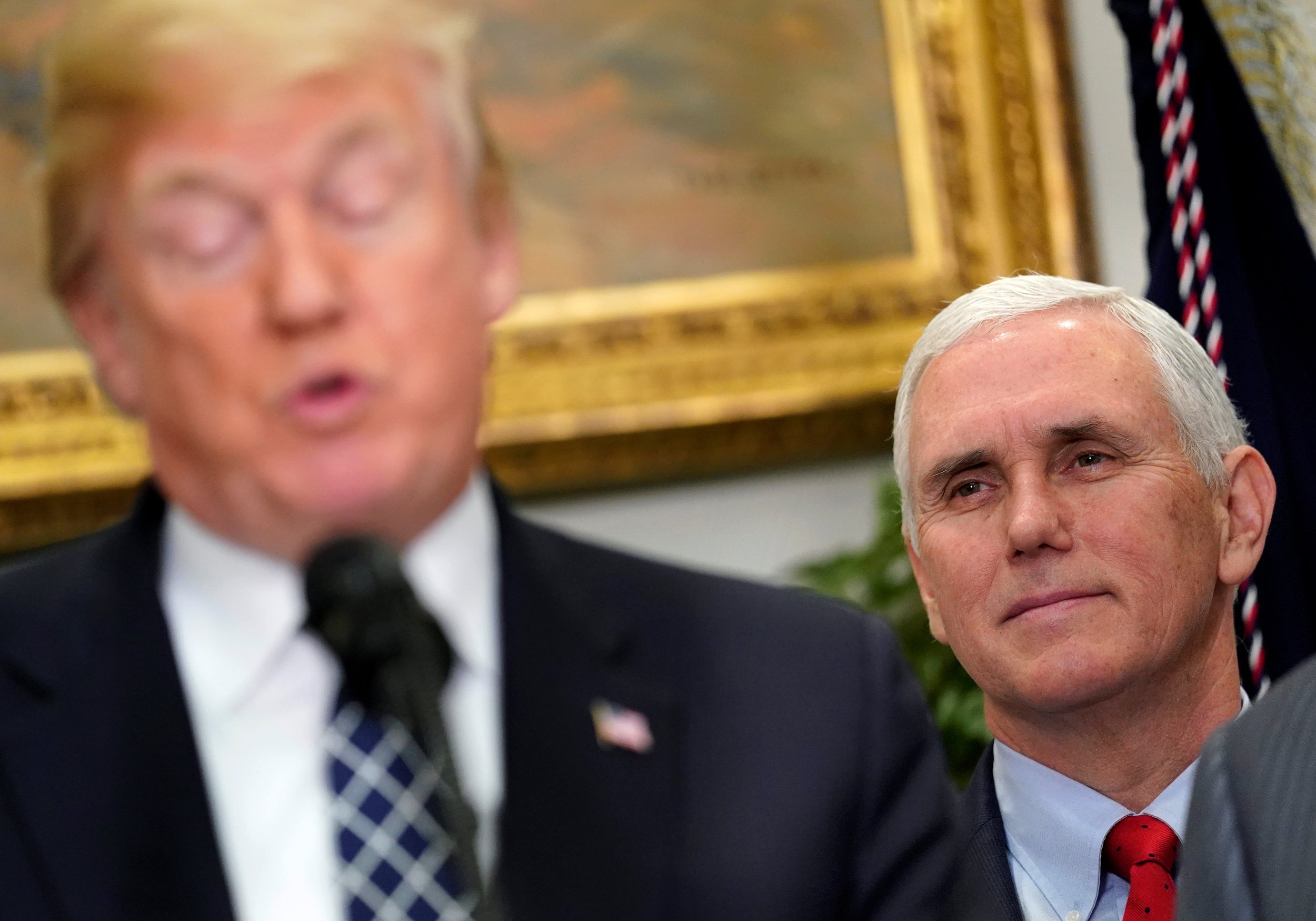 A Maryland pastor reportedly left Vice President Mike Pence red-faced as he denounced slurs that President Donald Trump is said to have used against Haiti, El Salvador and African countries.
With Pence in the audience during a sermon at his Metropolitan Baptist Church, Pastor Maurice Watson criticized comments Trump reportedly made during a discussion on immigration reform in the Oval Office last Thursday.
Referring to the continent and two countries, Trump asked, "Why are we having all these people from shithole countries come here?" according to multiple sources in the room who spoke with The Washington Post.
The statements were confirmed by other outlets and Democratic Senator Dick Durbin, who was in the room. Republican Senator Lindsey Graham praised Durbin for speaking out, but other Republicans who were there dispute his account.
Trump publicly denied the statement last Friday, but according to a conservative commentator, he has taken credit for it in private conversations with friends.
"I stand today as your pastor to vehemently denounce and reject any such characterizations of the nations of Africa and of our brothers and sisters in Haiti," said Watson Sunday, according to WUSA-TV.
Read more: Trump's "shithole" countries are worth $46.6 billion in trade to America
"And I further say: Whoever made such a statement, whoever used such a visceral, disrespectful, dehumanizing adjective to characterize the nations of Africa, whoever said it, is wrong. And they ought to be held accountable."
The network reported the pastor's statements left Pence red-faced. Pence's office denied that in an email to the Associated Press.
In his sermon, Watson pointed out that some of the congregation members came from Africa and Haiti. Pence and his wife, Karen, were invited to the historically black church, which was founded soon after the Emancipation Proclamation.
Watson said he felt "led by God" to speak out against the statements attributed to Trump.