Pastor Ed Litton Removes Over 140 Video Sermons After Being Accused of Plagiarism
Pastor Ed Litton has removed dozens of videos from his church's YouTube channel after he was accused of plagiarizing sermons.
Newsweek found more than 140 videos were either unavailable or hidden across several playlists on the Redemption Church YouTube page as of Monday morning.
It comes after Alabama pastor Litton, who was recently elected as president of the Southern Baptist Convention (SBC), came under fire for using segments in 2020 from sermons delivered by Summit Church Pastor J.D. Greear in 2019.
The sermons focus on the New Testament book Romans, homosexuality and how the Bible merely "whispers" about sexuality, and that as such, it is not the worst of all sins.
Pastor Litton said he had used points raised by pastor Greear in a message shared over the weekend.
In a statement on the Redemption Church website on Saturday, pastor Litton said: "Yesterday, some questions arose about a sermon I delivered in January 2020 on Romans 1, addressing the sin of homosexuality. Specifically, there were concerns about similarities with a sermon delivered by J.D. Greear a year earlier.
"Like thousands of other Southern Baptist pastors, I labor every week, preparing to stand in front of the congregation God has called me to serve. In preparation for our series on Romans, I used several resources to help me think through how to structure the series and how best to communicate the profound truths we encounter in these passages."
Pastor Litton later added he had found North Carolina pastor Greear's messages on Romans 1 and claimed that "with his permission, I borrowed some of his insights."
He admitted to having used The Summit Church's breakdown of Romans.
Pastor Litton then said he had gone through 46 sermons in the series and found similarities between them.
Pastor Litton added: "I am sorry for not mentioning J.D.'s generosity and ownership of these points. I should have given him credit as I shared these insights."
He concluded: "I am committed to being a man of integrity and humility. I will not waver from that as I lead Redemption Church to be Christ-followers and the SBC to unite around her mission."
In a response, pastor Greear said he accepted pastor Litton's "gracious and humble words" and shared a statement on his website.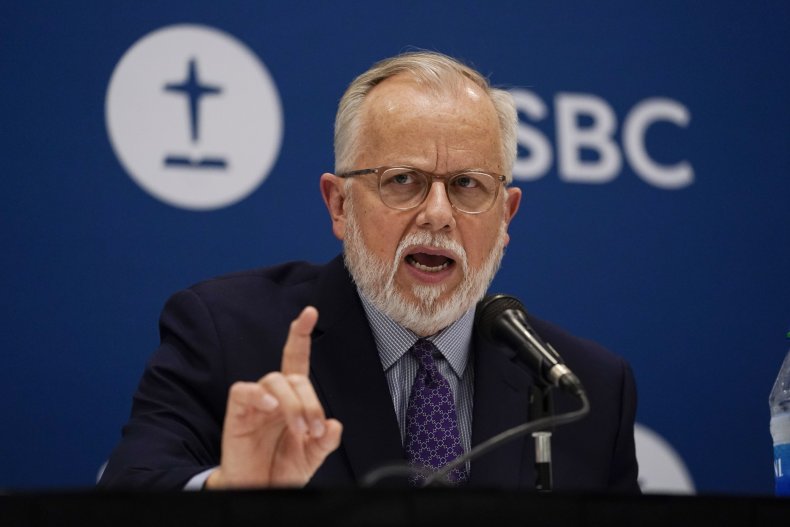 Pastor Greear also admitted he could have been more clear when sharing his segments with pastor Litton, and confessed he drew from pastor Paul Tripp when he delivered his sermon in 2019.
Others were more critical of Litton and questioned whether he had shown transparency and whether it was right to have such similar material in different sermons.
In a Twitter post shared with his 18,000 followers, pastor Gabriel Hughes added: "Ed Litton's statement today: 'Out of a commitment to full transparency we have gone back through all the 46 sermons in this series.'
"Redemption Church has now deleted, hidden or privatized over 100 videos on YouTube, much of them sermons. That's full transparency?"
Another user shared a video of pastor Greear's sermon with her 13,000 followers and added: "Same thing Ed Litton preached. Pastors aren't parrots. Their sermons should be studied not a copycat."
But others were more forgiving and felt it was only natural that pastors would talk to one another and share their messages.
One said: "You've done nothing wrong. You secured permission. Not that anyone would ever copy from me, but I've always had the posture that kingdom advance matters more to me than getting credit for something I said or wrote. It's all God's."
Newsweek has contacted pastor Litton and pastor Greear for comment.