Conservative Pastor Who Said 'I'm Not Going to Get the Coronavirus' Gets the Coronavirus
Months after he told his congregation that he wouldn't get coronavirus, conservative pastor E.W. Jackson announced in a Facebook Live sermon that he and his wife had tested positive for COVID-19.
In a March sermon shared in an unlisted video by "The Friendly Atheist," Jackson boasted about how he was impervious to COVID-19. "I'm not gonna get the coronavirus. I'm not gonna give anybody the coronavirus, cause I can't get it, cause I've talked to God about it, and I've taken my vaccine, and my vaccine is Psalm 91! I am free from that mess," he shouted in the video. In the Bible, Psalm 91 speaks about God protecting those who believe in him.
The video then cuts to another point in Jackson's sermon. He speaks about critics who said that Jackson "acts like Christians can't get the coronavirus."
"I never said [Christians can't get the coronavirus], because of course they can, but here's what I'm saying: You don't have to. If you know how to believe God, you don't have to. Hallelujah. And if you don't have to, then don't," he said.
Jackson expressed similar sentiments in another video shared by conservative watchdog Right Wing Watch in March. "I will not get the coronavirus," he said. "I've asked God to protect me from it, and I've confessed Psalm 91 over my life and over the life of my congregation and over the life of our families, and we're not getting it in the name of Jesus."
In another video shared by Right Wing Watch on March 31, Jackson said that he would continue to hold worship services in Virginia, in violation of the governor's lockdown orders, citing that it was his First Amendment right to hold services.
Right Wing Watch shared another more recent video of Jackson speaking about getting COVID on Monday. "I've been out for the last several weeks probably because I was speaking somewhere else, and the last week I was out, because I was tested positive for COVID-19," he said.
Despite testing positive for the virus, Jackson said that he was feeling better. "I'm healthy. I'm sound. I'm whole. Praise God. I'm feeling good," he said before announcing that his wife had also caught the virus.
Jackson said that a busy work schedule may have contributed to his contracting the virus. "The only person who ever walked in perfect faith was Jesus Christ. So when I make these professions, what am I doing? I'm striving for the highest standard I can reach. When I fall short, as in this case, it's not God's fault. I'll tell you what-exactly what I believe really happened to me. The Bible says we're supposed to rest one day a week, and I've been working seven days a week probably for-I don't know-who knows how long. So while I'm confessing that I don't have it-I'm not gonna get it-I'm wearing myself off," Jackson told Newsweek in a phone call.
"You immune system gets worn down, and this virus, like any other infection, is opportunistic, and I opened up myself up by just running, running, running, running, running and never getting any rest," Jackson said on the phone. "A confession of faith does not absolve you of consequences for not acting consistent with that faith. What I told my congregation is 'I've learned something.' I'm just going to start doing what I knew I should've been doing in the first place, which is taking time to rest, and not running myself ragged."
Jackson is a Virginia pastor for Exodus Faith Ministries and has run for the U.S. Senate and Lieutenant Governor of Virginia. He also founded S.T.A.N.D. (Staying True to America's National Destiny), an organization that seeks to "unite Americans as one nation under God for the preservation and defense of our Judeo-Christian heritage and values, Constitution, free market economy, national security and the freedom of every citizen," according to its website.
As previously reported, in person worship services have been linked to outbreaks of COVID-19.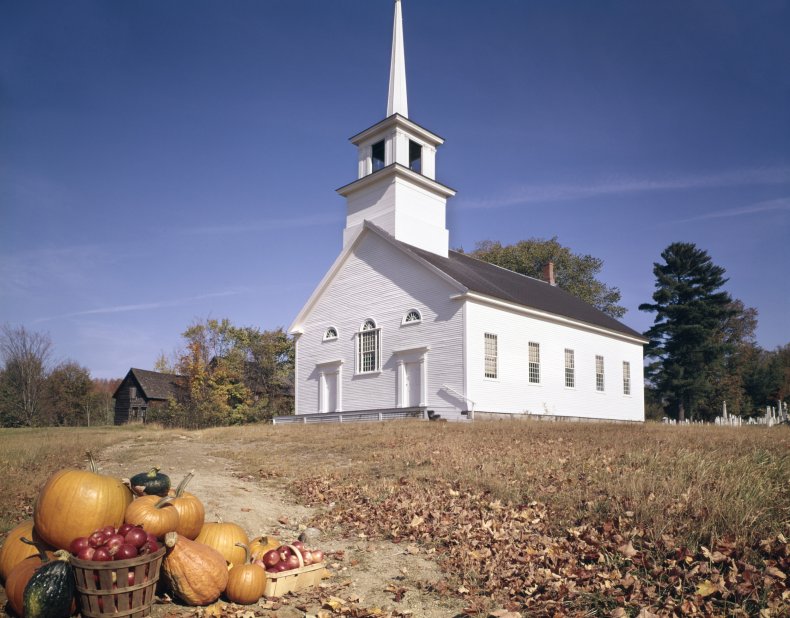 Update 11/17/20 4:43 p.m. EST: This story has been updated to include comment from Jackson which was obtained after the story was originally published.