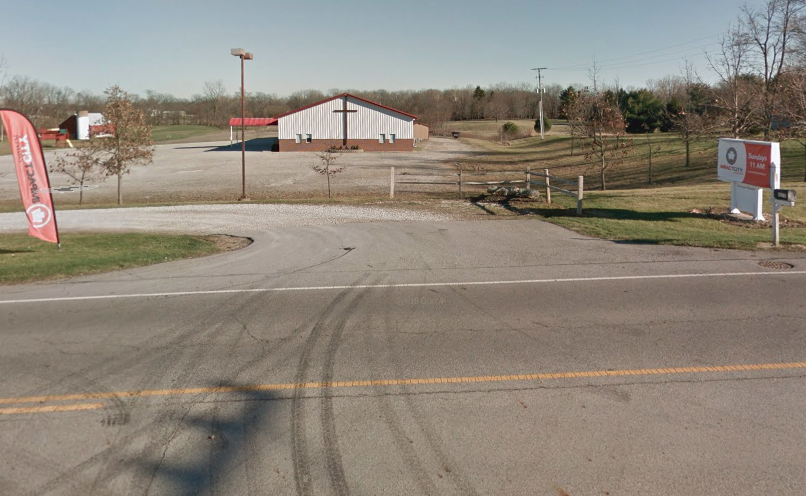 An Ohio preacher has drawn condemnation after he tried to teach the Easter message by allowing students to spit on him, slap him and finally cut him with a knife. Footage of the bizarre lesson then appeared online.
Associate pastor Jaddeus Dempsey from the Impact City Church in Pataskala has apologized to church youth and parents after he attempted to impart a Christian lesson by inciting students to exact punishments upon him.
10 WBNS reported Dempsey was attempting to teach the meaning of Easter and the crucifiction of Jesus at a church after-school hangout. Lead pastor Justin Ross explained that usually at such sessions school students are given the opportunity to spend time with friends.
However, the five minute section of the hang-out dedicated to bible study went awry as Dempsey made an ill-guided attempt to show the suffering of Christ. Initially he invited the children to spit on him with no repercussion and several did.
As the situation escalated, the associate pastor invited the students to slap on him, again with no consequences and finally he asked students to cut him on the back with a steak knife he provided. Video of the bizarre episode, posted online, alerted parents to what was going on.
One parent, whose son appeared in the footage, was alerted about the situation by a friend.
"The guy who is in the video turns around and grabs the knife and he hands it right to my son," the mother, identified as Mandy, explained. After seeing the video, she then rushed to the church to pick up the boy with her husband.
In a second video posted online, Dempsey has offered an apology, saying he was sorry for misrepresenting the community and the church. "My intention was to just show them how much Jesus loves them and that I love them as a student leader for almost four years now. Tonight was an anomaly and it is not normally what happens. Again, I am deeply sorry for the pain that I have caused."
Some parents have said, however, that the apology is not enough. Mandy and her husband Josh have said they will not be sending their son back to the church. They have also contacted Licking County Sheriff's Office asking for an investigation into the incident.
Ross, meanwhile, said that "today's illustration does not reflect the teaching of Impact City Church."
"It does not does it line up with the vision and the values of our student ministry," the lead pastor added.
The church is now in talks over Dempsey's future as a preacher with them.