Pastor Jeff Jansen Stands by Belief Trump Will 'Come Back Into Power' After Election Overturned
Pastor Jeff Jansen isn't backing down from his belief that former President Donald Trump will have "back-to-back" terms in office and take over the White House before the 2024 election.
For months, Jansen peddled the claim that God would take action and Trump would return to office before the end of April. With President Joe Biden in office as April turned into May, Jansen reiterated that "everything God promised" would happen, including another Trump presidency.
"What's coming can't be stopped," Jansen said in a Facebook video on Tuesday. "There's all kinds of amazing things that are happening, and I'm talking about President Trump. I'm talking about him coming back into power.… I'm talking about everything that God promised, back-to-back terms."
Jansen, the leader of Global Fire Ministries International, predicted Trump would win reelection in November because it was God's will. When that didn't come to pass, Jansen switched up his narrative to push the claim that Biden wasn't a duly elected president and in March, said Trump would return to office after a military coup.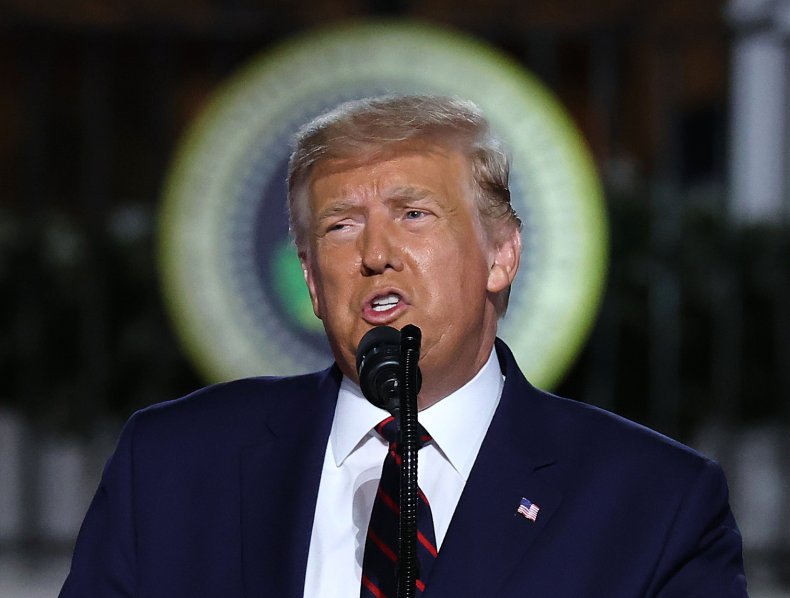 Trump's continued to push claims that the election was stolen and he never officially conceded the election to Biden. That's a point Jansen has used to back up his claim that Trump is "still president," and he told his followers in March, Biden's administration was just "theater."
On Tuesday, Jansen said part of God's promises regarding the election was "overturning corruption." He called it an "amazing time" and encouraged people to "watch what happens" because there would be a "massive, massive turn in this great nation and the world."
Newsweek reached out to Jansen for comment but did not receive a response in time for publication.
Trump's been critical of those within his own party who haven't backed his election fraud claims, most recently Representative Liz Cheney. On Tuesday, he also targeted his former Vice President, Mike Pence, and Minority Leader Mitch McConnell for the roles they didn't play in overturning the election.
Had Pence referred the election back to State legislatures and "gutless and clueless" McConnell "fought to expose all of the corruption," Trump said the presidential result would have been "far different" and "our country would not be turning into a socialist nightmare."
Many who hoped the election would be overturned have since abandoned such notions and turned their attention toward the next presidential election. Trump hasn't revealed whether he will run but told Candace Owens in an interview that aired last night his answer will make people "very happy."
If he were to run, Pastor Todd Coconato, a staunch supporter of the former president, believes he will win. Coconato isn't in the camp of people who think Trump will assume the presidency before an election, but said he believed Trump would become president again because God told him he has the "mantle of leadership."