Pastor Mike Todd Rubs His Spit on Man's Face During Sermon
An Oklahoma pastor is facing criticism today after he rubbed his spit on a parishioner's face during a sermon.
Michael Todd, who leads the Transformation Church in Tulsa, is going viral after he got literal when explaining the topic: "Receiving a vision from God might get nasty."
Todd used a churchgoer to illustrate this point and his parishioners can be heard gasping when he cupped saliva in his hand to rub all over the face of a man he invited on stage.
"And this is where most people would not face Jesus anymore," Todd says in the clip that is racking up hundreds of thousands of views on social media.
"What most people would do would [be to] turn away," he said as he coughed up phlegm into his hand.
The point Todd seemingly tried to illustrate is that "receiving a vision from God might get nasty" and this is when he rubbed the saliva and phlegm in his hands all over the man's face.
"How you just reacted, is how the people in your life will react when God is doing what it takes for the miracle," he told the audience as they reacted with disgust.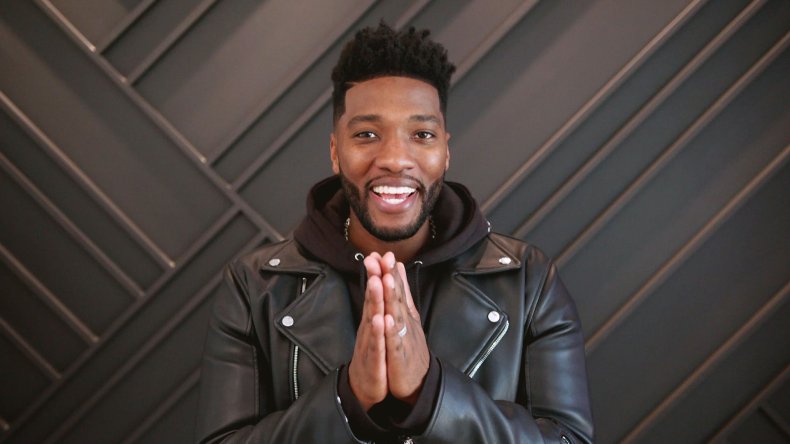 Needless to say, the moment has also prompted disgust on social media where many are questioning Todd's bizarre, unhygienic and definitely not COVID-friendly practices.
"Had never heard of 'Pastor' Mike Todd before today. But I truly understand now why the elders used to frequently tell us that we're in the last days," tweeted podcaster Jemele Hill.
Another Twitter user labeled the spectacle "disgusting" and "sinister."
"At this point if you're still following Mike Todd...you lack critical thinking skills and discernment cause THAT disgusting mess is unforgivable. It would be disgusting in normal times but in a pandemic it's almost sinister," the tweet reads.
Writer Shanelle Genai said: "Just saw why Mike Todd is trending and I—God wasn't nowhere in that."
"What is the CDC going to do about Mike Todd?" asked another Twitter user.
"If your pastor rubs spit on your face (looking at you, Mike Todd), find a new pastor," tweeted Rev. Dr. Chuck Currie.
Another said: "I know Mike Todd didn't do that.. during a pandemic. My stomach literally turned lmao he's just so odd to me. Just nasty behavior."
Newsweek has contacted the Transformation Church for comment.
Todd previously made headlines when he collaborated with Oklahoma Governor Kevin Stitt to hold a statewide day of prayer to protect the state against the COVID-19 pandemic in March 2020.