Pastor Robert Jeffress Says Disney Supports 'Murdering Children' By Potential Opposition to Georgia Abortion Ban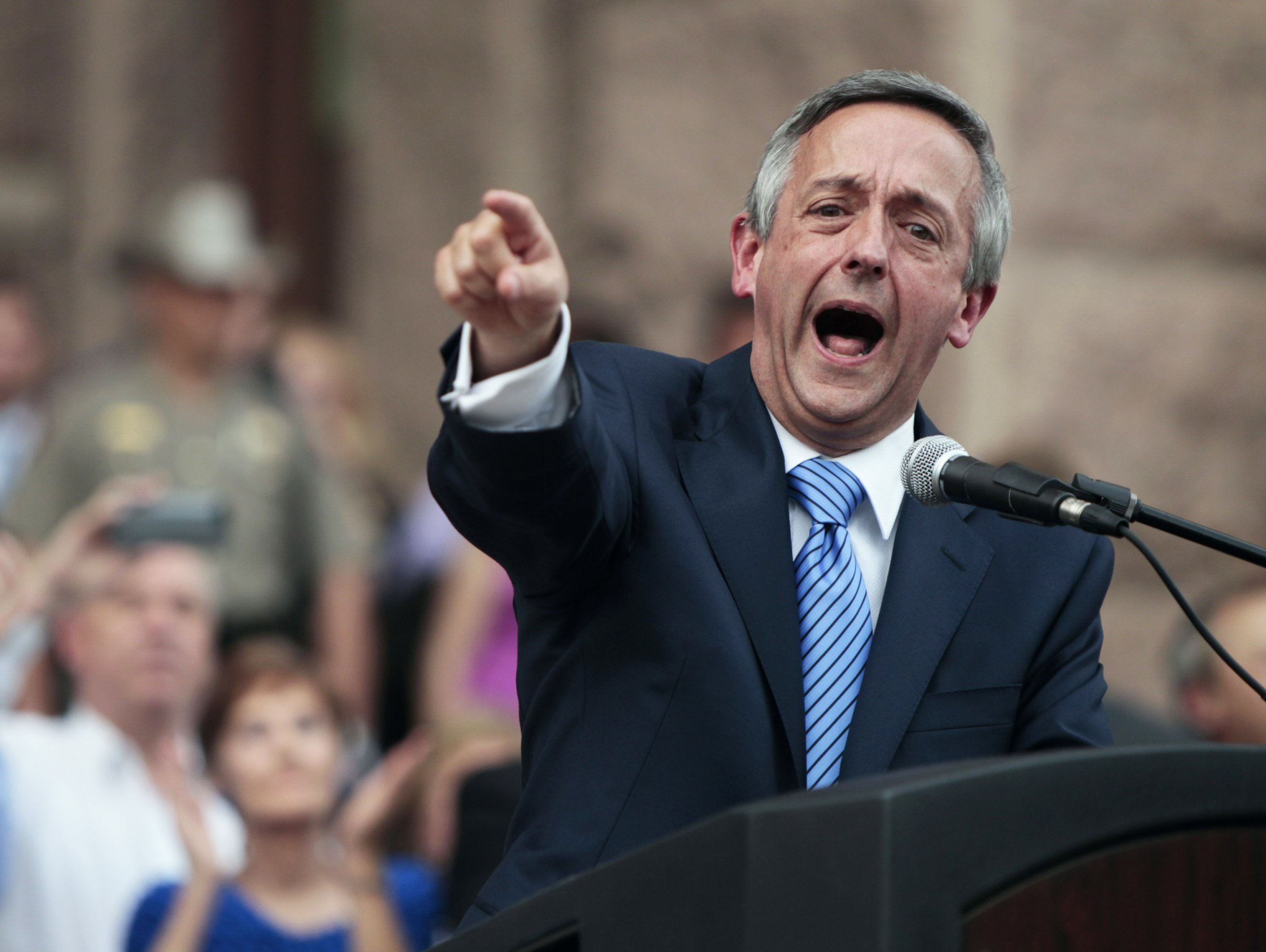 During an appearance on Fox Business Network, embattled evangelical pastor Robert Jeffress decried Disney's recent announcement that the film studio could potentially stop filming in Georgia over the state's passage of a de facto abortion ban.
The evangelical pastor, known for his inflammatory comments about immigration and gay marriage and devout support of President Donald Trump, was seemingly invited to speak on Lou Dobbs Tonight on Friday to express his disdain for the company. Jeffress obliged, charging Disney with being "blinded by evil."
"For Disney to do this when their whole market is children—they want to murder and support the murder of their future audience," Jeffress, pastor of the First Baptist megachurch in Dallas, Texas, opined.
He continued: "That is not only not good morals. It's not good business either. They are absolutely insane; they are blinded by evil in their support of abortion."
His comments came after Disney CEO Bob Iger said on Wednesday that the company was monitoring the Georgia bill, which bans abortion once a fetal heartbeat can be detected—often as early as six weeks. As many abortion rights advocates have noted, that time frame leaves a narrow window for a woman to first realize she's pregnant and then seek out the medical procedure. (The bill is not yet in effect and is facing numerous legal challenges.)
Iger indicated that the company might have trouble hiring qualified candidates who would be willing to work in a state with limited reproductive rights.
"I think many people who work for us will not want to work there, and we will have to heed their wishes in that regard," he said. "Right now, we are watching it very carefully."
Netflix and WarnerMedia, along with a slew of small production companies, have also expressed a similar concern. A number of Hollywood actors have also signed on to the growing boycott movement.
Jeffress blithely said the state of Georgia should welcome the exit.
As Newsweek previously reported, the state dolled out $800 million in tax credits in the 2017 fiscal year, more than California or New York, and pulled in $9.5 billion in spending. AMC's The Walking Dead and Netflix's Stranger Things — and obviously FX's Atlanta — film in the state, while superhero blockbusters like Avengers: Endgame and Black Panther also count Georgia in its location cue.
"I would say let them go and don't let the door hit them on the backside," Jeffress told Dobbs.
Dobbs, also no stranger to controversy, responded by thanking Jeffress for appearing on the show, giving him the "last word" and telling the pastor, "We wouldn't have it any other way."