Pastor Robert Smith of the Gospel Light Baptist Church in Amherst, a city in the Canadian province of Nova Scotia, has said, "I followed what God wanted us to do," when discussing a recent event at his church, which has since been linked to three recent COVID-19 deaths.
At the end of October, the church hosted a multi-day gathering of faith groups across Nova Scotia. Over 100 people attended. They weren't required to wear face masks or show proof of vaccination beforehand, which violated public health orders, officials told the Canadian Broadcasting Corporation (CBC).
A guest at the event allegedly caused an outbreak at Rupert House, a local group home for those with intellectual disabilities, in Amherst.
The outbreak led to the death of Victoria Harrison, a 64-year-old vaccinated woman who lived in the house. Harrison died November 10, one week after being diagnosed with COVID-19. At the time of her diagnosis, she was already suffering from pneumonia.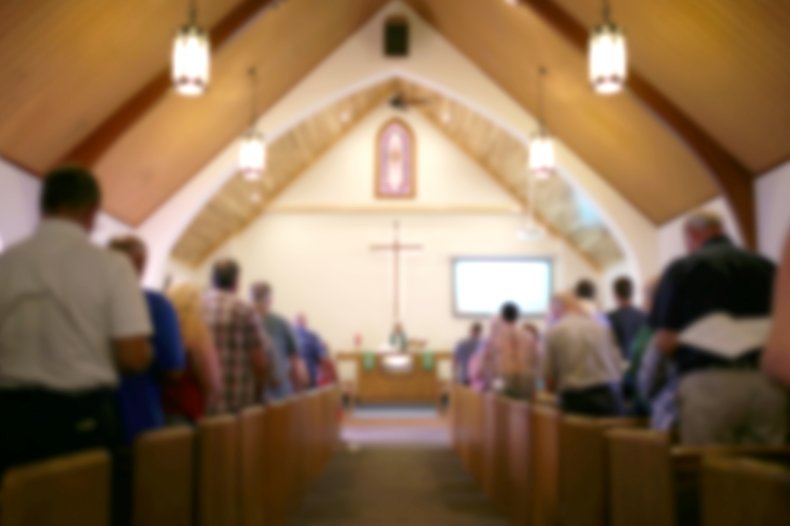 The event has also been linked to the COVID-19-related deaths of a man and a woman, both above age 80, in East Cumberland Lodge, a nursing home in Pugwash.
In a recent sermon, Smith reportedly called the deaths "unfortunate." However, he added, "I followed what God wanted us to do. We had a great week of meetings ... A young lady got saved."
Brandon Lake, pastor of Amazing Grace Baptist Church in nearby Bridgetown, defended the Gospel Light Church. Lake said the provincial government's website didn't make it clear that proof of vaccination was required for such an event, the CBC reported.
The government's website states that vaccination proof isn't required for faith events; however, it is required for "indoor and outdoor festivals, special events and arts and culture events."
As of Monday, neither local police nor health authorities have pressed charges against the church.
"I think there should be charges filed against this organization that deliberately endangered the most visible, vulnerable population of people in our town," Jeff Tees, a local resident and care worker, told the CBC. "There needs to be accountability."
The province's Chief Medical Officer of Health, Dr. Robert Strang, has said that he believes the church's event is behind other recent COVID-19 outbreaks throughout the province.
Strang said he plans to send a letter to provincial faith communities about COVID-19 precautions at gatherings.
"I'm more focused on moving forward and dealing with these communities in a constructive, positive way to control the outbreak than to focus on what has happened and whether they should be penalized for that or not," Strang told the CBC.
Newsweek contacted Smith for comment.