Chicago Pastor Arrested for Allegedly Sexually Abusing Twin Girls He Tutored at His Home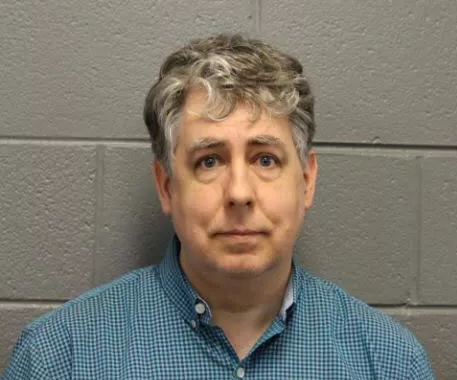 A Chicago pastor was arrested Friday after allegedly abusing twin12-year-old girls he had tutored at home. His arrest was announced by police Sunday, after the clergyman attended a bond hearing.
Jeffery Parks, 51—a pastor at Good Shepherd Church—is accused of inappropriately touching the girls on multiple occasions since 2017. He tutored the twin girls for three years before he was reported to police, according to The Chicago Tribune.
Law enforcement charged him with one felony count of aggravated criminal abuse and one of predatory criminal assault, both against victims below the age of 13. He is being held on a bond of $100,000.
Police spokesman Michael Carroll said in a news release: "The victims relayed that beginning in 2017, the offender tutored the victims and during those tutoring sessions, the offender would inappropriately place his hands on the victims' bodies."
The girls told their mother about the alleged abuse after a discussion on inappropriate touching, The Tribune noted.
Chicago has been dogged by sexual abuse scandals involving religious leaders for years. USA Today recently noted that almost 400 Catholic clergy members have been accused of sexual misconduct in Illinois, according to a list compiled by lawyers.
Other Christian denominations in the U.S. have been rocked by sexual abuse scandals in recent months. Over the past two decades, some 380 Southern Baptist leaders and volunteers have been accused of sexual misconduct, according to reporting by The Houston Chronicle and The San Antonio Express-News.
Some experts believe the shocking scale of sexual abuse is turning younger generations away from organized religion. "Every denomination is tremendously worried about retaining or attracting young people," Stephen Schneck, a political science professor at Catholic University, recently told PBS. "The sex abuse scandals will have a spillover effect on attitudes toward religion in general. I don't think any denomination is going to not take a hit."
Several senior figures in the Catholic Church have been accused of covering up sexual abuse and protecting perpetrators, as USA Today previously noted. In February, Roman Catholic figurehead Pope Francis called for "concrete measures" to address sexual misconduct within the church at a Vatican summit on abuse.
He told attendees: "The holy people of God look at us and await from us not simple and obvious condemnations, but concrete and effective measures to put into place. Concreteness is required."
But Catholic leaders continue to face allegations of sexual abuse. Days after the February summit's end, Australia's Cardinal George Pell was convicted of molestation.
Pope Francis announced a new church law earlier in May that would oblige church officials to report any suspected incidents of sexual abuse to their superiors. The law is also designed to protect whistleblowers.