An Indiana pastor gave a single mother of four the surprise of her life when he gifted her a free car after a carjacking attack.
Reverend Dr. Eric Boone raised thousands of dollars to help Nakinta Kendrick after learning the member of his congregation had been held at gun point before Thanksgiving.
Kendrick was ambushed by three men at a Gary, Indiana, gas station when the thieves stole and later totaled her car on November 15.
The single mom was left stranded and unable to get to her job a half-hour away in Sauk Valley.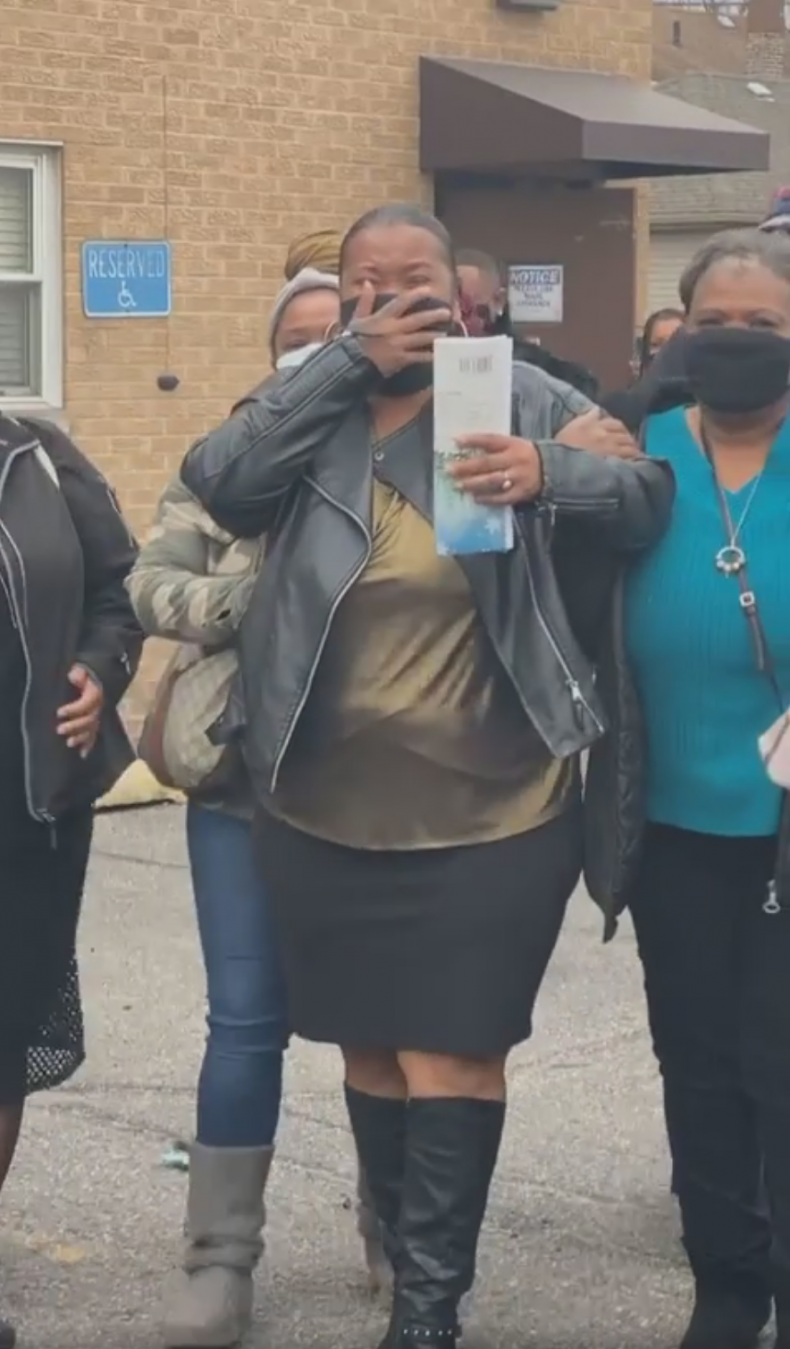 "It's like your life flashes before your eyes," Kendrick told ABC7. "If I didn't have a ride to work, I wasn't going to be able to feed my family. I wouldn't even have a roof over my head. I wouldn't have nothing."
Touched by the story, Rev. Boone of the Tree of Life Baptist Church set about raising enough money to buy his church's choir director a new car.
"When I first heard about the incident, it was devastating," he said. "I called friends and family members, and members of this amazing church, and we had over 30 that gave $100."
"God put it on my husband's heart to bless her with a new car," Boone's wife, Tereka, told Newsweek. "She is a single mother of four and had no transportation ... We raised the money this week [with the help of the congregation, family, and close friends.] By Friday, we were able to purchase a car for her with full coverage insurance."
Rev. Boone gathered his congregation in the church parking lot on Sunday to deliver the surprise to the unsuspecting single mom.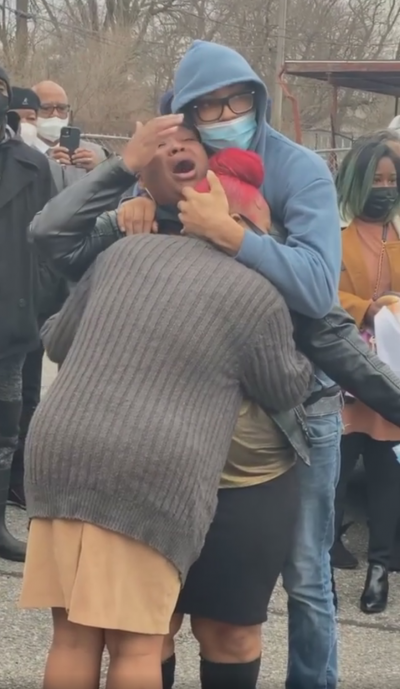 As Kendrick walked with her fellow parishioners outside the church, she stopped in shock to see a black Nissan parked in the driveway, complete with a red bow and the word 'KIN' sprawled over the windscreen in silver balloons.
In video footage of the event uploaded to Rev. Boone's Facebook page, Kendrick breaks down in tears as she embraces the Reverend.
"Thank you Lord," she can be heard crying as other members of the church rush to give her a hug.
Rev. Boone addresses his church, saying: "All of us have come together to stand collectively with our sister. You mean the world to us."
"This is the true meaning of being a blessing to others," Tereka Boone said. "The church and community were informed of a need and came together to be a help. Nakinta, who is the church choir director had just sang her heart out and had no idea that she would be blessed with a car after church service."
Kendrick described the surprise as "unbelievable" and said it has given her new hope by turning tragedy into a triumph of faith.
"It's like a burden has been lifted off my heart because I really didn't know what I was going to do," she said.
"We is a family," Boone said. "We look out for each other; we pray for each other. We love one another and when one hurt we all hurt."