Pastor Tells Telethon That Viewers Can 'Speed Up' Jesus' Return Through Donations
Louisiana Televangelist Jesse Duplantis stirred up criticism after comments made on Victorython, a four-day, live TV event that the pastor hosted last week. According to the event's website, "this year's main focus will be building new, state-of-the-art VICTORY studios." The Victory Network is a faith-based television network sponsored by Kenneth Copeland Ministries. In 2020, Copeland was said to be the richest pastor in the world with a net worth of $300 million, the International Business Times reported.
Duplantis made the news in early September when he was criticized for not doing enough to help communities impacted by Hurricane Ida.
According to NBC News, St. Charles Parish, where Duplantis' Covenant Church is, was one of the areas hardest hit by the storm. In a video posted to the ministry's Facebook, Duplantis and his wife said they had given away $100,000 worth of generators and "rumors" saying they were not helping was "a bunch of malarkey," NBC reported.
During the recent televised event, Duplantis said that he believes Jesus has not returned yet because people are not donating enough money.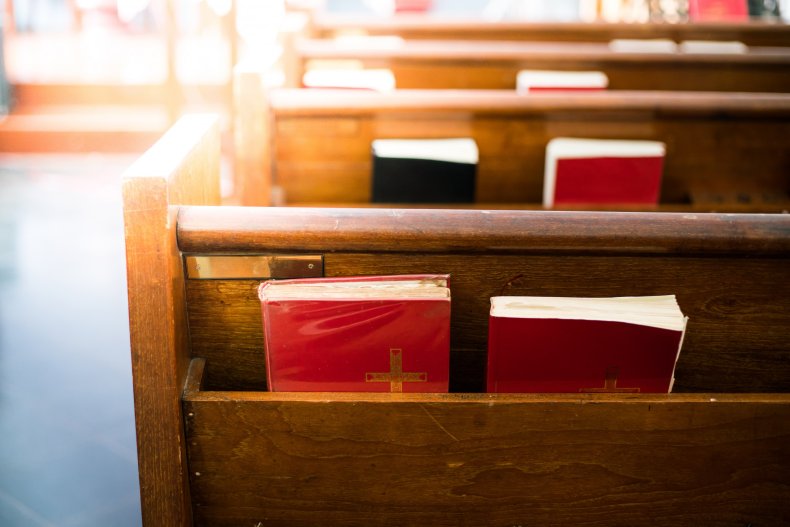 "I honestly believe this—the reason why Jesus hasn't come is because people are not giving the way God told them to give," he said in a video clip of the event that has since been circulating online, "when you understand, you can speed up the time."
Duplantis, who owns a private jet, makes note of his multi-millionaire status in the clip as well.
In 2018, The Christian Post reported that Duplantis received backlash for seeking donations to go toward the purchase of the $54 million jet. He responded to the criticism by clarifying that he was not asking for monetary donations but rather asking people to join him in believing that God would provide him with the plane. At the time, it was reported by Money that his net worth was estimated at $50 million.
The purchase of the jet would not be Duplantis' first, and years prior he and Copeland both said that their private jets went beyond convenience. They allowed the pastors the ability to talk freely about God in flight—something they might be unable to do on a commercial plane, Money reported.
"I really believe this, if people would call this number and put this victory all over the world—every available voice, every available outlet—the Father would say 'Jesus go get em,'" he said during Victorython.
"What is hindering all these things is because people are not doing in the financial realm —because we live in an economic world — what God's called them to do," he continued.
Newsweek contacted Jesse Duplantis Ministries but they did not respond in time for publication