Pastor Who Crusaded Against Sunday Alcohol Sales Arrested For Child Porn
William Dalton Milam—a 62-year-old pastor at Olivet Baptist Church in Milton, Florida—was arrested Monday on two counts of "promoting sexual performance of a child" and 25 counts of possession of child pornography.
Milam had made a name for himself locally by leading a crusade to end the sale and consumption of alcohol on Sundays.
The Florida Department of Law Enforcement (FDLE) began investigating Milam after the National Center for Missing and Exploited Children suggested they look into his activities. The FDLE eventually traced an Internet Protocol (IP) address, a numerical label assigned to each device connected to a computer network, back to Milam's home residence.
Investigators eventually obtained a search warrant and agents discovered that Milam had several devices containing child pornography, some depicting sex acts with children as young as 3, the Tampa Bay Times reports.
Milam is currently being held at the Santa Rosa County Jail without bond. The Santa Rosa County Sheriff's Office, the Milton Police Department and Homeland Security Investigations assisted on the case, and the Office of the State Attorney will prosecute, according to the FDLE.
Florida law defines the "promoting a sexual performance by a child" as when a person knowingly produces, directs, or promotes any performance which includes sexual conduct by a child less than 18 years of age.
Newsweek contacted Olivet Baptist Church for comment.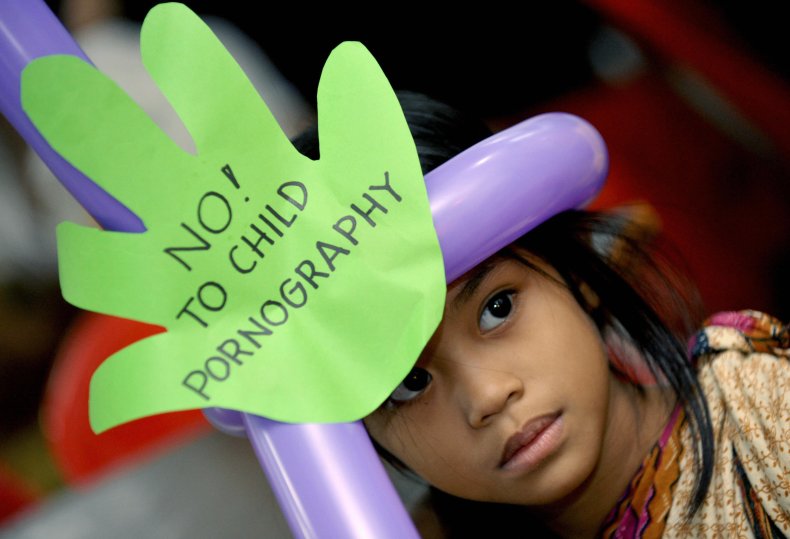 Milam isn't the first religious leader to be arrested for sexually explicit dealings with a child.
In July, the FBI arrested Francis Hughes, a 65-year-old priest in Queens, New York, for allegedly trading sexually explicit images and texts with a 15-year-old male in Westchester, New York.
Hughes and the teen met on the gay hook-up app Grindr around February 16 and then began texting on their personal phone numbers shortly thereafter, according to the FBI.
While texting on their phones, the teen sent Hughes three images of his penis and Hughes eventually sent one of his own in return. Seeing the images, Hughes responded, "Yummmmm I will suck you so much" and "Make you c*m."
Shortly thereafter, the teen clarified that he wanted Hughes to treat him like a son or grandson by giving him money. When questioned by the FBI, the teen said he had also sent sexual images to other men.
Upon arrest, Hughes said he believed the teen to be underage and admitted to engaging in at least one in-person sexual encounter with a 15-year-old high school student. He also said he had attempted to meet other minors for sex numerous times.
In August 2015, CBS News reported that prison inmates known for having sexual interest in minors sometimes face a "living hell" behind bars, often occupying the lowest rung of the prisoner hierarchy. Other inmates will sometimes defecate in their cells, use them as sex slaves or target them for violence and murder as a way to gain prestige.
Such offenders are sometimes placed into protective custody, but even there they're despised by other prisoners who derisively refer to them as "Chesters," "short eyes," "tree jumpers" or "chomos," a slang neologism made from "child" and "molester."