Argument Between West Virginia Pastors' Wives Ends With Gunfire in Church Parking Lot
A pastor's wife in West Virginia has been charged with reckless endangerment after allegedly firing a gun in a church parking lot.
Melinda Frye Toney, 44, is accused of pulling out a pistol that accidentally discharged during an argument with another pastor's wife at New Life Apostolic Church in Oak Hill on May 11.
Toney is the wife of New Life pastor Earl Toney while the other woman, Lori Haywood, is married to New Life's youth pastor, David Haywood,
Fayette Sheriff's Detective Kevin Willis told the Beckley Register-Herald the animosity between the two women had been simmering for some time. Their husbands had thought the women should publicly bury the hatchet to avoid additional strife.
"The pastor and the youth pastor had thought, 'Maybe we could get them together, we can hash this out and fix this before it escalates,' " Willis said Wednesday. "Of course, it just made it worse, I think."
According to Willis, "the straw that broke the camel's back" was an argument over a t-shirt Haywood had was wearing.
Haywood would only say, "We had a disagreement, and when we sat down to talk, I called her out, and she lost it."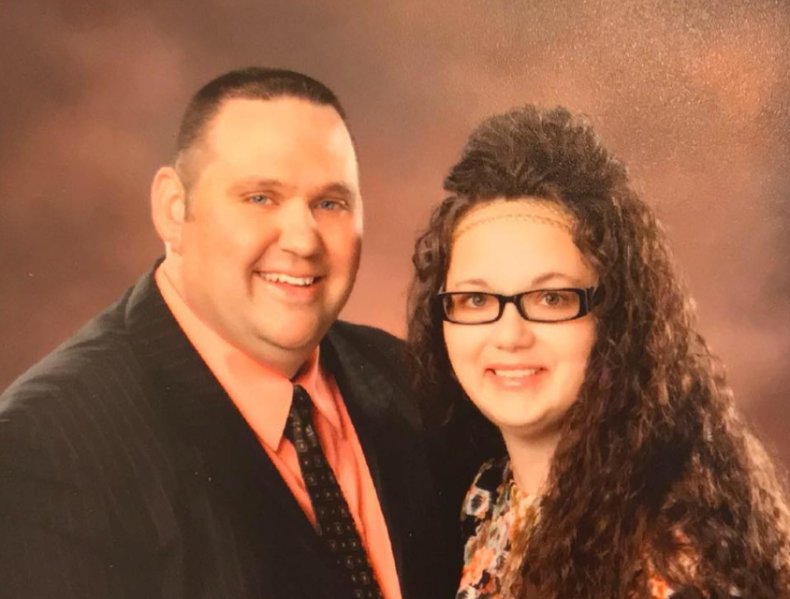 According to authorities, Melinda walked out of the church during the disagreement and went to her car in the parking lot, where she got her handgun.
Realizing what she intended, Earl and followed her outside.
Willis reports Pastor Toney intercepted his wife before she was able to come back inside the church and attempted to wrestle the gun out of her hand. The weapon fired a single shot during the struggle, but nobody was hurt.
Haywood, who was leaving the church when the gun discharged, called the police and told them that she was Toney's intended target. The department reviewed parking-lot surveillance video but could not determine whether the pistol was aimed at Haywood before it was fired.
Mrs. Toney owned the handgun legally with a concealed carry permit.
"We were just trying to leave, peaceful," Haywood told the Register-Herald. "The reason for the shooting was stupid, and very unnecessary."
Melinda declined to speak to police after her arrest and requested an attorney instead, according to Willis, who added that a mental evaluation of her may be part of the investigation.