Pat McAfee Announces his Departure from Barstool Sports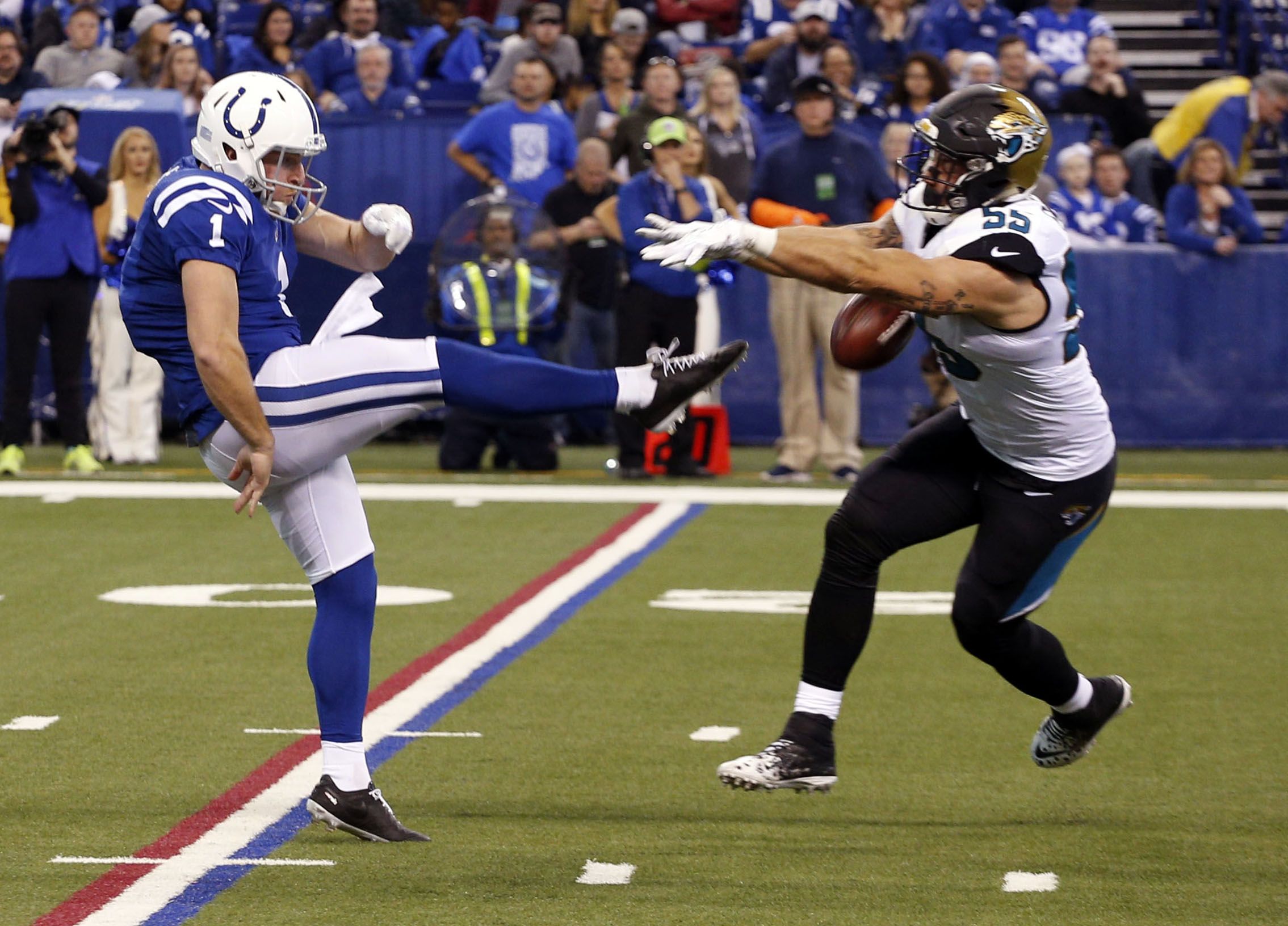 Pat McAfee, pro-wrestling analyst, comedian and former punter for the Indianapolis Colts, announced on Friday that he will be leaving Barstool Sports.
"My time at [Barstool Sports] will be one I reflect upon fondly," he wrote on Twitter. "Sometimes adult stuff gets in the way. I'm officially a free agent."
Barstool Sports is a satirical sports and pop culture blog founded founded by Dave Portnoy. McAfee joined Barstool in 2017 when he retired from football after playing eight seasons. He developed the Heartland division of the company based in Indianapolis and hosted The Pat McAfee Show.
"I remember it like it was yesterday," McAfee wrote in his statement. "I had just received another fine from management for a tweet that wasn't offensive at all, and is still on the internet today, that I made the decision that the NFL wasn't for me anymore. I told Dave [Portnoy], I'm ready to walk away from 6 million(ish) dollars and make the transition to Internet businessman."
He continued, "I wanted to learn from the man who transformed a newspaper from the street corners in Boston to a company valued at 100 million...My friends, who I owe the world to, joined me in creating a podcast and video content the next day.
"The following Fall, the NFL Network offered me to be on a show, I turned them down to do a College Football Show on Facebook. Although I don't think The NFL Network will ever offer me TV time again, those 6 weeks of traveling around the country with Dave taught me a lot about the work it takes to be successful on the internet."
As the company grew and began making more money, this resulted in add-ons to the company, according to McAfee. "Financial decisions were being made for me by people I had never met, deals were getting made and pulled without my knowledge. The transparency of everything became obsolete, and also very expensive."
McAfee made it clear in his statement that he doesn not blame Portnoy or Barstool CEO Erika Nardini for his departure from the company, saying they've been "nothing but nice and fair" to him. "I began being disrespected by the business people in the building. I've decided I don't want to make money for those folks anymore," the statement continued.
"I'm very proud of the work I did at Barstool," said McAfee. "I have absolutely no idea what's going to happen. I'm officially a free agent."
McAfee states that he still plans on making a podcast and video content for his social media pages and employees as the Heartland Offices will be meeting with Portnoy on Tuesday to discuss a potential HQ position for McAfee. With his leaving, many younger employees may no longer have a job, so he and Nardini are planning on issuing those people with a check worth up to two months salary.
"Everybody that has worked at this Heartland office is good peoples," McAfee said. "Thank you all for your time and commitment. This Barstool era of my life will be one I never forget."