Wrestling Legend Pat Patterson 'Free' After Years of Hiding Sexuality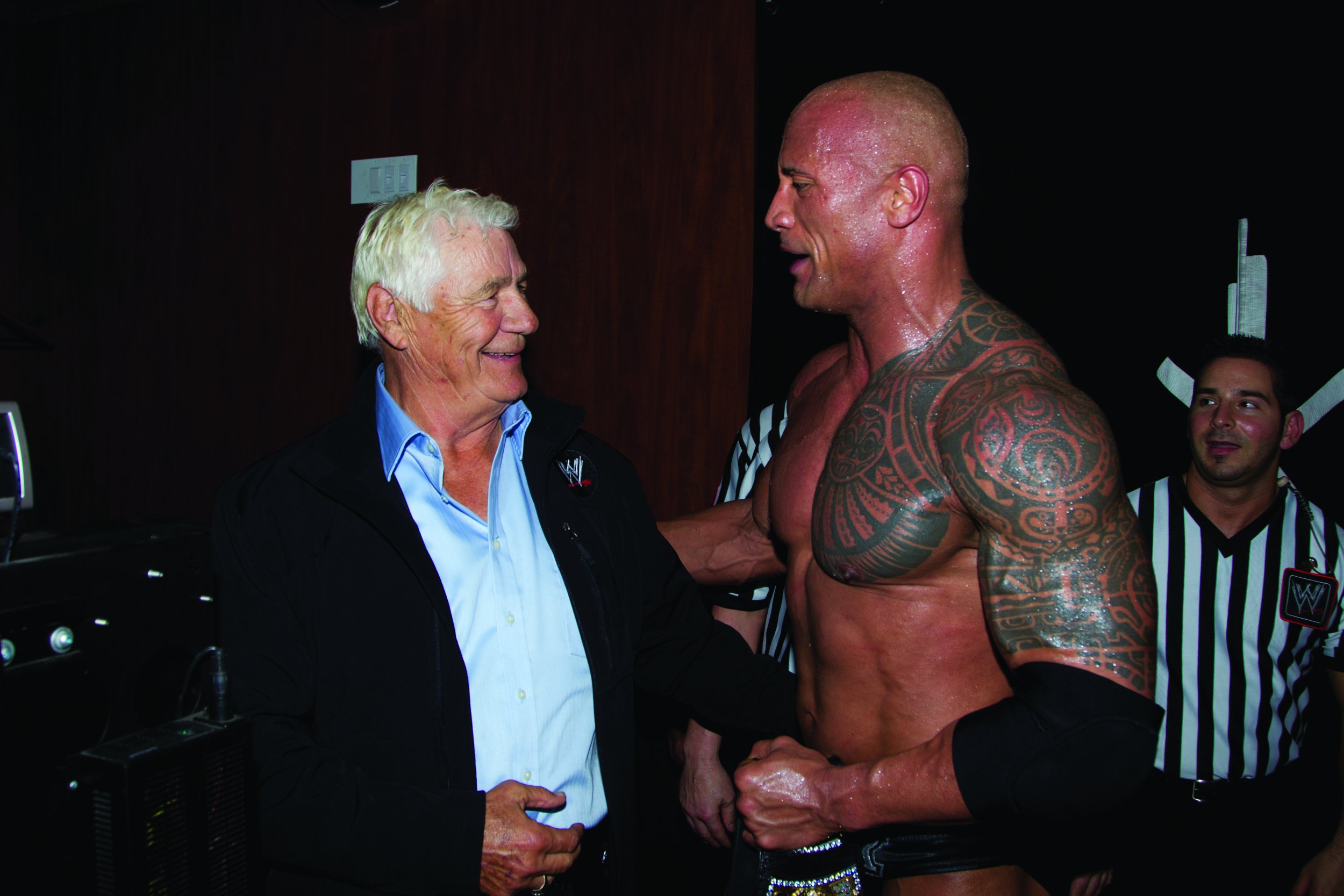 Pat Patterson began his wrestling career as a teenager in the late 1950s in Montreal and soon realized that if he wanted to fulfill his dreams of becoming a top wrestling star he would have to move to the U.S.—even though he didn't speak English. The French-Canadian moved south in the 1960s and quickly began to impress promoters in traditional wrestling towns like Boston and Portland, Oregon. Patterson steadily built a reputation in the ring, even gaining the respect of all-time great Bruno Sammartino, who was as close as wrestling came to having a figure with the stature of Muhammad Ali.
At the age of 38, Patterson reached the pinnacle of his career when he was crowned the World Wide Wrestling Federation's inaugural intercontinental champion in 1979. That championship to this day remains one of the most prestigious in the company that later became World Wrestling Entertainment (WWE). What most in the wrestling world didn't realize, however, was that the new champion was gay.
As a gay man in a macho sport like wrestling, Patterson tried to hide his sexuality, but he was not always successful. Some wrestlers, like his close friend and fellow Montreal native "Mad Dog" Vachon, realized Patterson was gay and accepted his friend's sexuality.
Patterson retired from the ring in 1984. He stayed employed by the WWE, producing matches and acting as a mentor to young rookies like Dwayne "the Rock" Johnson, who has credited Patterson with helping him land a contract in the mid-1990s.
Retirement also made it easier for Patterson to be more open about his sexuality with his closest friends in the business, including WWE CEO Vince McMahon. In 2014, Patterson came out on the WWE reality show Legends' House, a Big Brother-style series in which he and other wrestling icons lived together in a California mansion.
Newsweek spoke to Patterson about his autobiography Accepted: How the First Gay Superstar Changed WWE , published in the U.S. on August 9 and the U.K. on September 22.
Some of your close friends in wrestling realized you were gay and were supportive, but did you experience any homophobia in your career?
Never. My whole life in the business, years and years, I've wrestled just about everybody in the business. I've never had a problem. I turned out to be so good that they liked to wrestle with me because I made them look good. I had a reputation for being a good guy and friendly with everybody. The word gay or queer was never brought up.
Of course, I hid it too. I didn't want anybody to know I was gay. All these years, I had to hide. I traveled all over the country. A lot of guys had girlfriends here, girlfriends there, but I was too afraid to go to a gay bar. I had to wear a hat so I wouldn't be seen. I hid for years. I kept saying to myself, "One of these days, I've got to come out." That's what I did on Legends' House. I feel like I'm free now after all these years of hiding.
Dwayne Johnson once said you were one of his "greatest mentors" in WWE. Did you know from a young age he'd turn out to be a huge star?
Not at all. I used to wrestle his father [Rocky Johnson], and his wife, Ata, was sitting at ringside with the baby—that was the Rock. He called me because he wanted to break into the business. He must have been 19, 20. I called Vince and said, "You want to see that kid."
His first movie that he made, he said, "Pat, you're going to walk the red carpet with me at the premiere." That made me feel good.