Pat Robertson Blames Texas Shooting on Antidepressants but Science Says He Is Wrong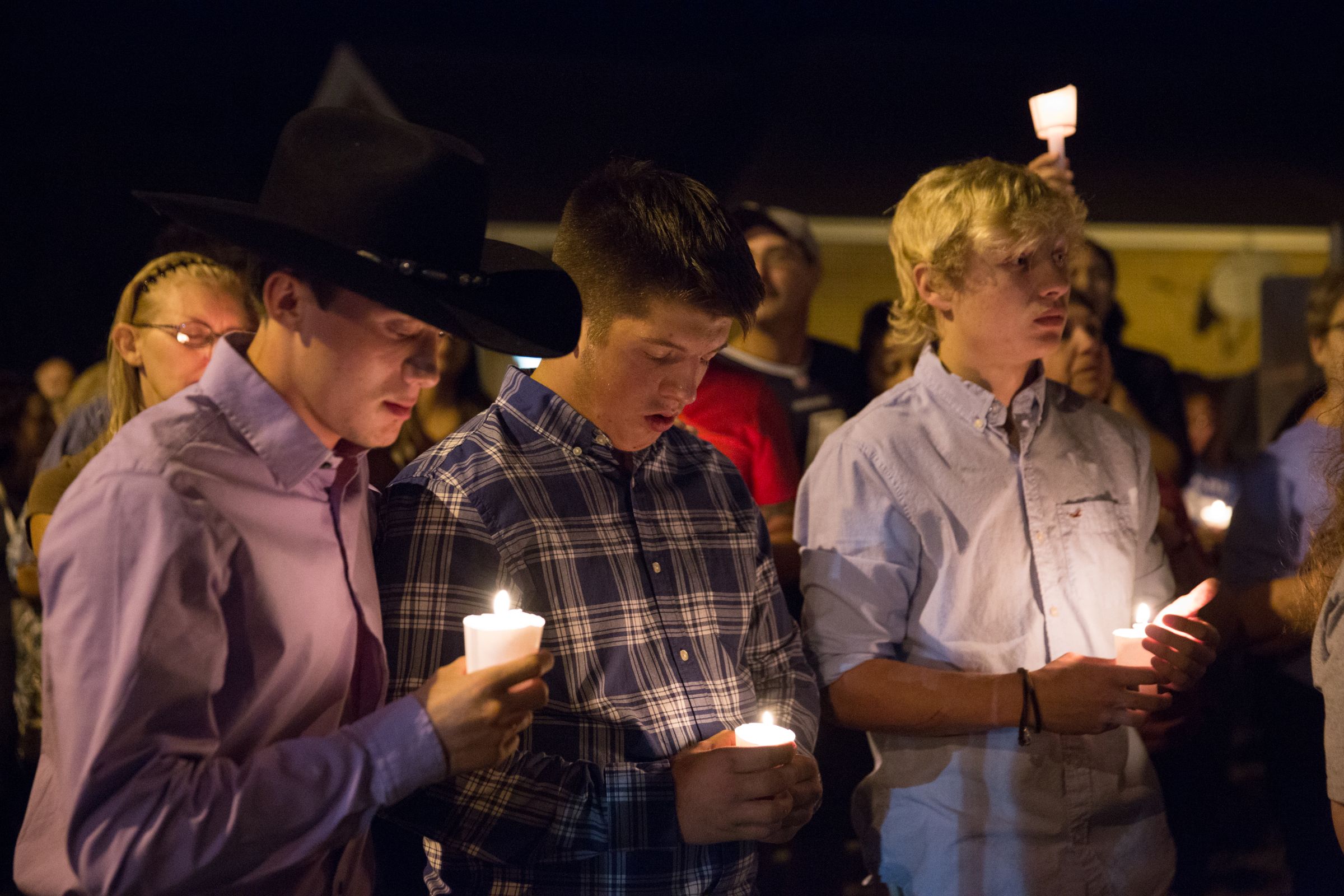 Televangelist Pat Robertson called for an investigation of any links between antidepressant drugs and mass shootings on Monday's edition of The 700 Club, a talk show on the Christian Broadcasting Network.
"We understand a lot of these shootings, the people involved have been taking antidepressant drugs, and that may well be the causative factor, but something is going on," Robertson said on Monday's edition of the show.
Robertson is hardly the first to assert—incorrectly—that there is a link between antidepressants and mass killings. A BBC documentary even examined the potential link, focusing specifically on James Holmes, the man who murdered 12 people in a movie theater in Colorado in 2012. Holmes was convicted of first-degree murder and sentenced to life in prison.
Texas Killer: No Confirmed Antidepressant Use
Some mass killers were taking or had taken antidepressants, including Eric Harris, one of two teenagers responsible for the Columbine High School shooting in 1999.
However, no one has yet confirmed if Devin Patrick Kelley, the 26-year-old man who killed 27 people in Sutherland Springs, Texas, on Sunday, was taking antidepressants. The Las Vegas Review-Journal reported that Stephen Paddock, who shot over 500 people and killed 58 at an outdoor music festival in Las Vegas, was taking diazepam. That drug is a sedative, not an antidepressant.
When the BBC documentary aired, psychiatric experts expressed disappointment with that particular documentary's efforts to make the link—because the evidence just isn't that strong. If anything, antidepressants appear to correlate with a downtick in violent behavior.
A study published in 2012 that looked at 14 years of data from the Netherlands found a significant negative association between violence and antidepressant use—that is, that when people took prescribed antidepressants, violence tended to decrease. A 2002 letter based on data from New York City's chief medical examiner's office found that only about 2 percent of people who killed family members and then themselves were taking antidepressants. Blood samples taken at autopsy are routinely screened for drugs, and the tests may catch some—but not all—antidepressants, according to Dr. Jeffrey Barnard, the chief medical examiner for Dallas County.
Drug Use and Suicide Link
A class of antidepressants called SSRIs do carry a serious, "black box" warning about the link between the drugs and suicide. This particular, rare side effect tends to affect teenagers and young adults under 25.
Mental health is often cited as a potential contributing factor to people's decision to commit mass killings—even by the president. However, "the vast majority of people with mental illness are not violent," said Antonio E. Puente, president of the American Psychological Association, in a press release on Monday afternoon. "A complex combination of risk factors, including a history of domestic violence, violent misdemeanor crimes and substance use disorders, increases the likelihood of people using a firearm against themselves or others."
"Calling this shooting a 'mental health problem' distracts our nation's leaders from developing policies and legislation that would focus on preventing gun violence through a scientific, public health approach," he added.