Televangelist and Christian media mogul Pat Robertson has come out swinging against the Equality Act, claiming it would have devastating consequences.
Quoting from the Old Testament book of Leviticus, Robertson riled against the Equality Act, which gives federal protections to individuals against discrimination on the basis of their sexual orientation and gender identity.
The 89-year-old televangelist told the Christian Broadcast Network that the bill, reintroduced by Democrats in March, would prompt a judgement from God resulting in the United States being rejected by the land, precipitating a kind of nuclear war.
"This is a devastating blow to religious freedom and to the sanctity of America. If you want to bring the judgment of God on this nation, you just keep this stuff up. You know, I was reading in Leviticus where it said, 'Because of these things, the land will vomit you out.' Vomit you out. I think God will say, 'I've had it with America, if you do this kind of stuff, I'm going to get rid of you as a nation," Robertson said.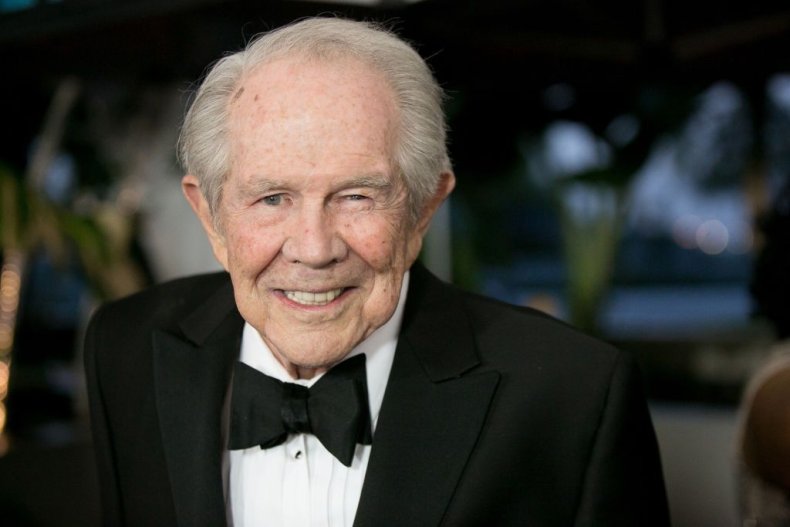 "When you look at the potential of atomic war, when you look at the potential of a solar strike or something on our grid, you could go down the line of devastation that could happen to our nation," he added.
According to The Hill, if the Equality Act is signed into law it will make it illegal to discriminate against members of the LGBT community specifically in the areas of education, jury service, housing, employment and public accommodation as well as other federal programs and credit.
Robertson also mentioned in his Christian Broadcast Network segment that he viewed the Equality Act as an infringement on religious freedom, an argument that has also been adopted by the administration of President Donald Trump as it sets up its opposition to the legislation.
"This bill in its current form is filled with poison pills that threaten to undermine parental and conscience rights," a senior White House official said in a statement to the Washington Blade.
The Equality Act would bring the entire nation into line with anti-discrimination legislation already enacted in 20 states, NBC reported. At present legal protections for the LGBT community change dramatically at state borders.
"No American should be at risk of being fired, evicted from their home or denied services because of who they are or whom they love," Democrat Senator Tammy Baldwin and co-sponsor of the legislation told NBC.