Pat Sajak Scolds Contestant Who Nearly Touches Million Dollar Wedge
Long-time Wheel of Fortune host Pat Sajak snapped at a contestant for almost picking up the million dollar wedge.
Mary Ann, a school administrator from Athens, Alabama, got very excited on Tuesday's episode when her spin landed on the sparkling green wedge.
She cheered in excitement and momentarily forgot the rules of the game as she leaned forward to pick it up before calling a letter.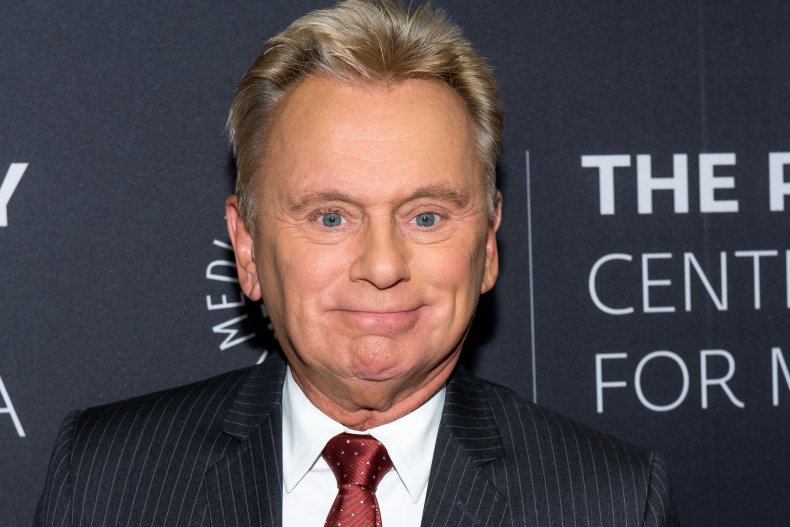 "Ba ba ba no no no!" Sajak, 76, chided the contestant and added, "Here's what you do, you call a letter."
Mary Ann called the letter "H" in the puzzle which would spell out an "event" and after two "Hs" were revealed, Sajak allowed her to pick up the million dollar wedge.
Despite landing on the big money wedge, Mary Ann did not fare so well and ended up in third place on $4,000 while her competitor, Yolanda, won $22,069 in cash and a vacation to Barbados.
The long-running host of Wheel of Fortune described how contestants can lose their minds once on the famous game show stage and defended them from trolls who bullied them online for their blunders.
"It always pains me when nice people come on our show to play a game and win some money and maybe fulfill a lifelong dream, and are then subject to online ridicule when they make a mistake or something goes awry," he wrote on Twitter in 2022 after some contestants were mocked for not guessing "another feather in your cap" during one game.
"Last night's 'Feather in your cap' puzzle was a case in point. Sitting at home, it seems incredible that they couldn't solve it, but I knew in real time what was happening.
"The first attempted solve was 'Feather in your hat' which, by the way, is how a lot of people say it. So all three players thought it was a good solve, and were stunned when I said it was wrong."
He added: "Good-natured laughter is one thing. Heck, they laughed at themselves. But, hey, cut them some slack. Unless you're there, you have no idea how different it is in the studio.
"I have fun with players and I tease them occasionally, but when things go wrong, I feel for them, and I try to salve the wounds on camera and off. So, yeah, it was an oddly entertaining puzzle and it's okay to laugh at the situation. But have a little heart.
"After all, you may be there one day. And no one wants to be trending on Twitter."