The Most Expensive Watch Ever Made: Patek Philippe Shows Off the World's Most Valuable Timepieces at New Pop-Up Museum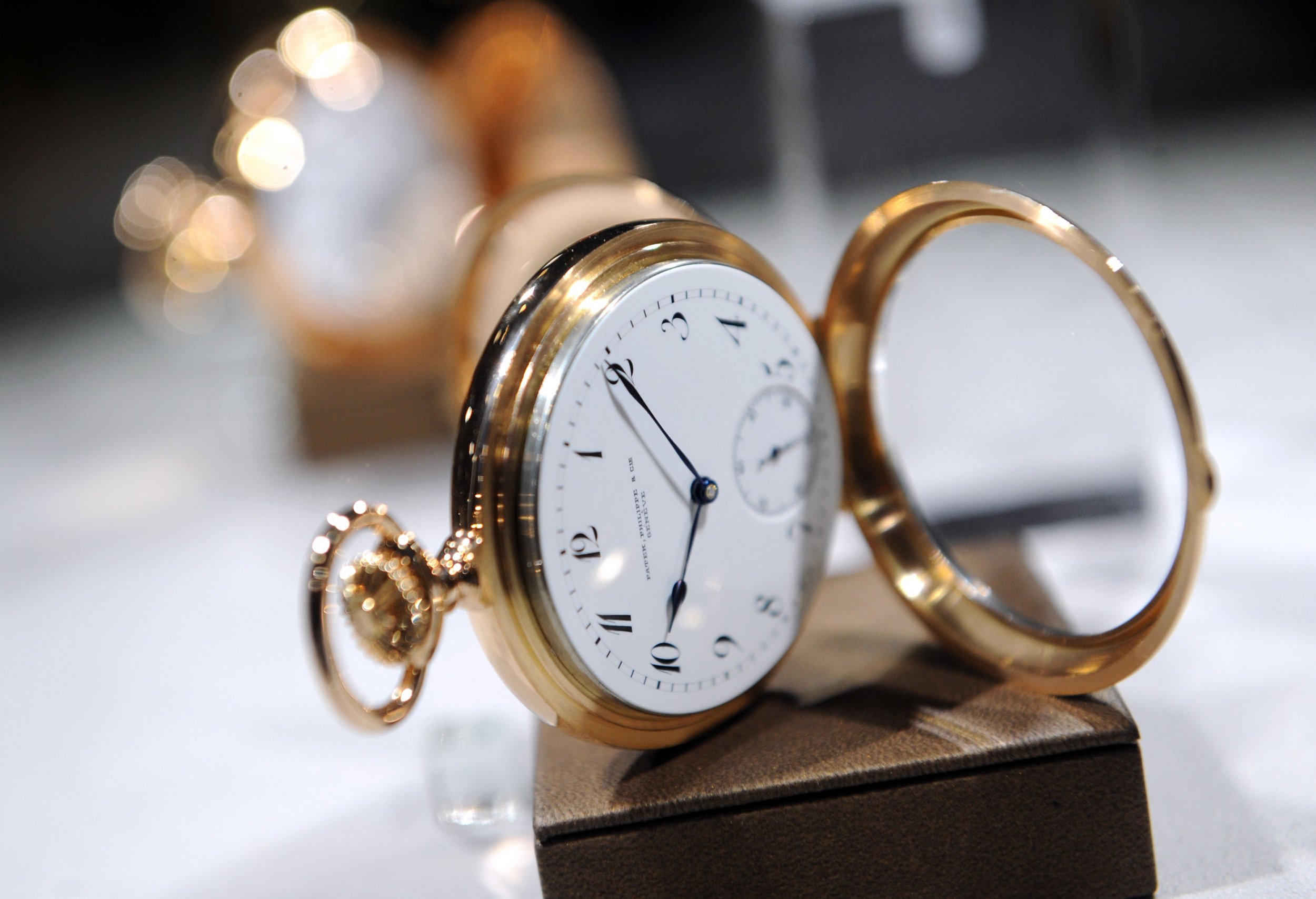 What is it with rich people and fancy watches? Glenn Beck collects them. Kanye West name-checks his favorite brand, Rolex, in numerous songs (including "All Falls Down," in which he rhymes: "I'm so self-conscious/That's why you always see me with at least one of my watches"). Sylvester Stallone famously sports watches from the luxury brand Panerai, both on-screen and off-. And Robert Downey Jr. prizes a Jaeger-LeCoultre timepiece worth at least $90,000.
For serious watch collectors, Patek Philippe is the brand with the deepest history, not to mention eye-popping prices: at least five figures for an upscale watch, often six. Now, the 178-year-old Swiss watchmaker is inviting both obsessives and the uninitiated to view some of the rarest, most complicated timepieces in the world at a pop-up museum hosting "The Art of Watches," a grand exhibition filling 10 rooms and more than 13,000 square feet in New York City.
Related: London's million-dollar watch club
It's a dazzling display of pieces that are small in size but extraordinary in their intricacies and scarcity. Some are historic: In a room devoted to famous collectors in the United States, you'll find wristwatches that belonged to Duke Ellington (a Patek Philippe Ref. 130J, which the musician purchased while on tour in 1948) and Joe DiMaggio, as well as a desk clock gifted to John F. Kennedy on the occasion of his 1963 "Ich Bin ein Berliner" speech.
In the rare handcrafts room are one-of-a-kind timepieces, such as a pocket watch with a Native American head carved into the wood. (In the 1700s, a guide tells me, there were more than 200 artisans with such skills. Now, there are less than 12.) Nearby are the prized world time watches, displaying dozens of time zones simultaneously, including one, the Men's World Time Ref. 5230, that was produced specifically for this exhibition. It features a lavish image of the Manhattan skyline on the dial and costs $47,000. That's chump change compared to the horological star of the show: the Grandmaster Chime, a supercomplication wristwatch that's been in development for a decade. This item, a guide informs me with hushed awe, is "the most complicated watch in the world." (A "complication" is any function that a watch performs beyond telling time, such as a minute repeater or a day-of-week display.) The Grandmaster has 1,356 parts and a special choir of chimes. I don a VR headset and enter a disorienting virtual reality sphere in which I can see the watch's parts being assembled all around me, as though they were massive.
The descriptive blurbs accompanying these one-of-a-kind watches are like arcane poems for devotees: Instantaneous perpetual calendar. Display of day, month and date. Leap-year cycle. Four-digit year display. Moon phases. Twenty-four-hour and minute subdial. Crown position indicator. Solid gold dials, silvery opaline. Time side with manually guilloched center and applied gold Roman numerals. Alligator strap with square scales, hand-stitched, dark brown, hand-patinated. Solid gold fold-over clasp, fully hand-engraved.
With great wealth comes great responsibility, and, apparently, manual guilloche.
Patek Philippe has held similar exhibitions in Dubai, Munich and London; this is its first in the United States. "It's something that we may never do again in this country at this scale," Larry Pettinelli, the president of Patek Philippe U.S., tells me. We are sitting in a lavish side room with a small buffet table and an expensive-looking bowl filled with blue M&Ms. I fidget nervously with my sleeve, hoping Pettinelli won't notice my utilitarian L.L. Bean field watch (inherited from my grandfather, which might count for something).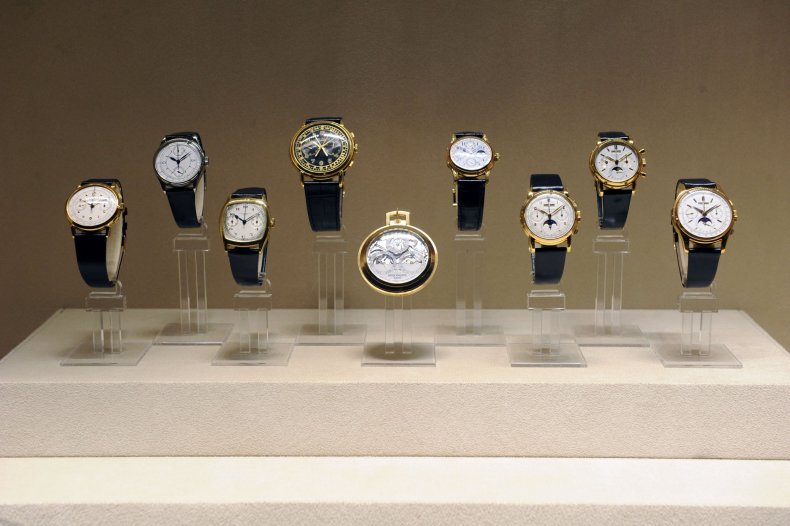 For Patek Philippe, the trouble is that people under 30 don't wear wristwatches. The luxury watch industry specializes in time, but time hasn't always been kind to the luxury watch industry. It's mostly baby boomers collecting the more expensive pieces, and they are, as Pettinelli diplomatically puts it, starting to "move on." So how do you pitch something you can get from your cell phone to people more interested in spending money on pricey avocado-toast addictions?
"As wearable art," says Pettinelli, and as an investment. While most people who aren't Mark Zuckerberg can't afford the Grandmaster Chime, Pettinelli doesn't want to send the message that Patek Philippe is only for the "über-wealthy." He sees a nice watch as an intergenerational investment: You buy the watch, and it gets passed down to your children, then your grandchildren, then your great-grandchildren. (In this way, a Patek Philippe purchase both tells time and cheats time.)
Pettinelli is optimistic for a few reasons. He is enthused by the number of younger visitors passing through the pop-up museum. And he was thrilled when the Apple Watch was introduced in 2014. "It means that young people who think it's cool to have an Apple Watch have now started to put them back on their wrist. If they get used to wearing watches again, they will find Patek hopefully." (Although the jury is still out on whether or not it's cool to have an Apple Watch.)
A luxury brand like Patek Phillipe has certain advantages. The prices are high enough that it only needs to make 58,000 watches a year, thereby catering to the avid collector rather than the average customer. "Maybe the lower-to-middle-level range is more threatened at this point," says Pettinelli. "We have a different product."
Visiting the show, I was awestruck by the intricacy and craftsmanship of the pieces; some have thousands of moving parts. And in the case of the older watches, you can see why collecting them might be appealing—like wearing history on your wrist. "I have people who are teachers," Pettinelli says, "who all their life wanted a Patek Philippe. And at 65, when they retire, they finally bought their one piece. It's not because they have so much money. They just appreciate and want to have the finest of something in life. Maybe they can't afford a Monet painting. But they can afford a Patek Philippe that they can give to their children. There are just so few things out there nowadays that are not throwaway items."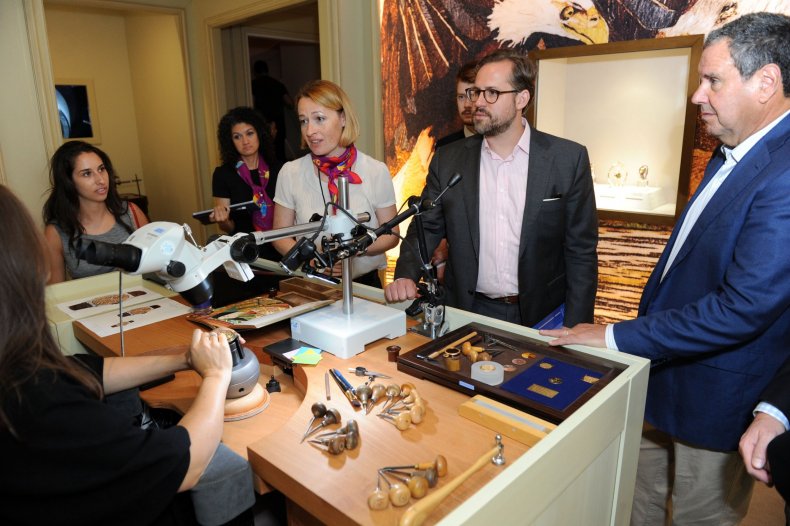 The pop-up museum is open through July 23 at Cipriani 42nd Street in New York. Time is of the essence. And, also, time is the essence. Ticktock.
Correction: An earlier version of this story incorrectly described Patek Philippe as being 116 years old. The company is 178 years old.