Patek Philippe Watch Art Grand Exhibition: A Brief History of Time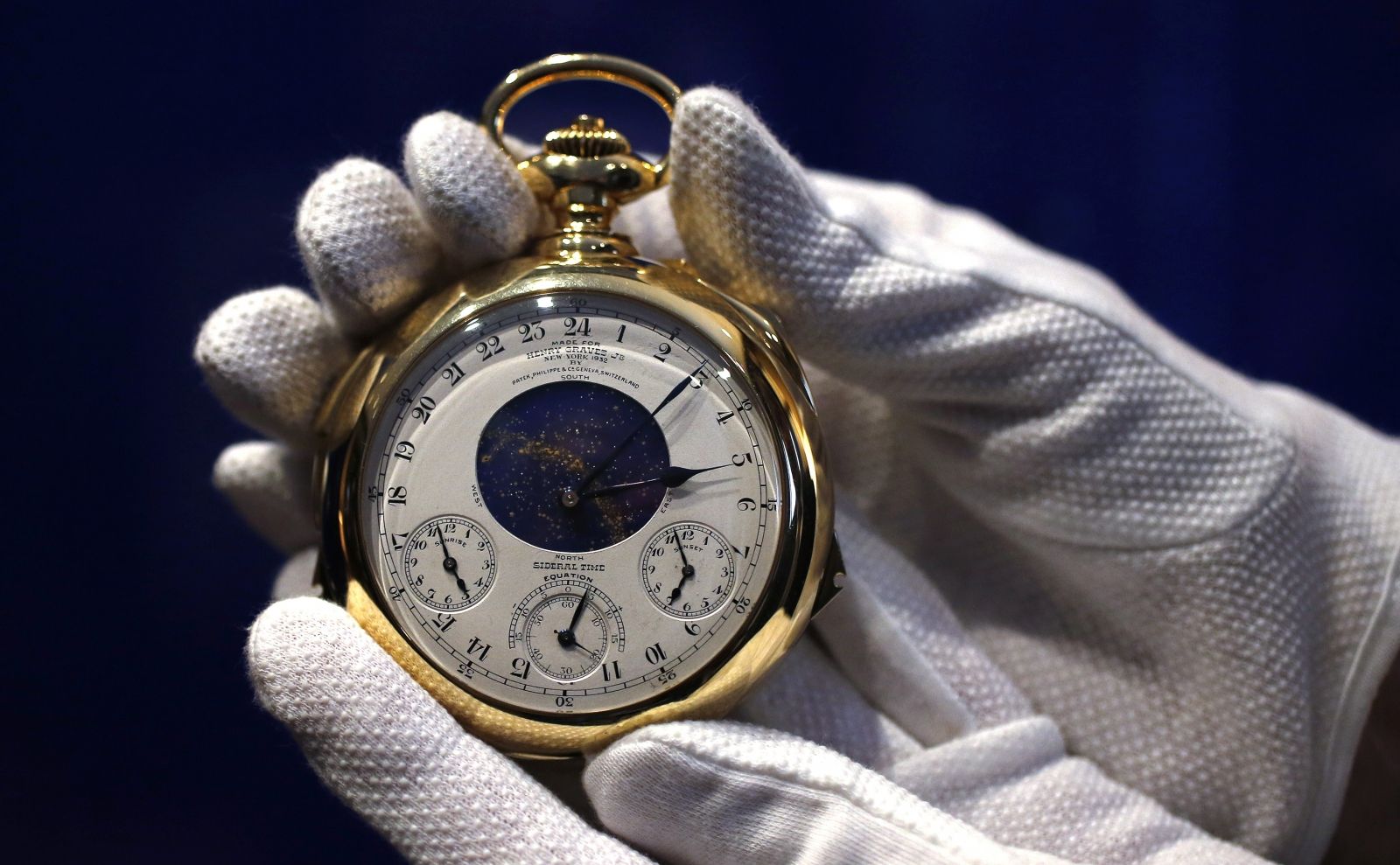 I have to admit to a fairly massive bias, in that I am writing the official history of Patek Philippe, so I can hardly be counted as an impartial visitor to the Watch Art exhibition at the Saatchi Gallery. But having loved it since childhood, watchmaking retains a magical quality for me. I find the idea of a mechanical microcosm of hundreds of clever little components that can be made to predict the movements of the planets or just give you the time of day, all bound in a pebble of gold, a bewitching one.
Just in case you have been living under a rock, Patek Philippe is the watch that, according to the tagline, you never actually own but merely look after for the next generation. The firm has been around for the past 176 years and has had just two sets of family owners, first the families of Patek and Philippe and then, when the Depression threatened its survival, the Stern family who still own and operate the company. It enjoys sacred status with watch collectors and, for the watch geek who wants to gorge on Patek's production past and present, this is a show worth crawling over broken glass to get to.
What intrigues me is that, as a civilisation, we have come to place a high financial and emotional value on the watch – it is the object with which many people choose to mark the important moments in life – and yet, worn next to skin and looked at dozens if not hundreds of times a day, it is also one of the most familiar.
More than just a status-conferring object, a watch is just as capable of inspiring powerful feeling as a painting or sculpture; towards the end of last year an anonymous collector paid more than $24,000,000 for a Patek that had been commissioned by a New York financier called Henry Graves: Picasso money for an object just a few centimetres across.
Graves himself sounds like your standard Gilded Age American plutocrat who would be unremembered today were it not for the watch that bears his name. And it is because of the value that we have accorded the watch (whether pocket, pendant or wrist) that over the years certain pieces have – through the ingenuity with which they were devised, the skill with which they were wrought, the creativity with which they were embellished and the patina of famous ownership – been elevated to the level of art.
There is a Patek Philippe Museum in Geneva and next time you are in Calvin's city I urge you to visit, as you will encounter some truly remarkable objects, a few almost half a millennium old (the collection is not solely devoted to Patek Philippe). However, if you happen to be in London this weekend you can catch some of the collection's highlights at the Saatchi Gallery: there is a pleasing irony to the fact that a space consecrated to contemporary art should be hosting objects some of which are many hundreds of years old.
We see a drum clock of the sort that the fashion leaders of the 1530s slung around their necks like giant medallions – today's oligarchs could learn a thing or two from the 16th century's blingocrats. We see rococo miniature enamel painting with something of Watteau, Pater or Fragonard about it. There is extravagant goldsmithing and lavish gem-setting, and there is unadorned functional simplicity, as in the saucer-sized aviator's watch of 1936 or the Staybrite stainless steel-cased antimagnetic Deck Chronometer, an essay in pared-down Miesian modernity.
Though Switzerland is a republic, Patek is proud of its regal client list and one gallery showcases watches made for royal families. History has dealt its cards to these kings and queens, many of whose thrones have disappeared and some of whom met grisly ends, but their timepieces remain. There is also a piece from a serving monarch. A wristwatch on a bracelet of pearls, it is something that Her Majesty Queen Elizabeth II apparently likes to wear to the opening of Parliament... happily for visitors to this exhibition she forwent that pleasure at the most recent convocation of our elected representatives.
The chance to compare Queen Elizabeth II's 21st century Patek Philippe with the ones that belonged to her great-great-grandmother Queen Victoria is worth the visit alone.
---
When and where
The Patek Philippe Watch Art Grand Exhibition is at the Saatchi Gallery, King's Road, London SW3 until 7 June