Patent 'Holdouts' Are Sapping U.S. Innovation | Opinion
In alarming new numbers, device manufacturers, including many from China, are "holding out" on the payment of billions of dollars in licensing fees they owe to American tech developers—the same money used to reinvest in the research and development that fuels innovation and creates jobs. They stall negotiations, refuse to discuss terms, counter sue patent owners for alleged antitrust violations and even ask foreign courts to block U.S. judges from enforcing U.S. patent rights.
The most recent examples have been playing out in courts stretching from the United States to India and even China.
The U.S. research and development company InterDigital recently secured a license deal with Chinese mobile phone manufacturer Xiaomi, but only after protracted and costly litigation in courts in China, India and Germany. To make matters worse, during the course of that dispute, Xiaomi attempted to block any patent enforcement action in any country other than China. As an article in The Wall Street Journal outlined, that case "is the latest sign of how China disregards the patents, copyrights and trade secrets of foreign companies."
Another Chinese smartphone maker, Oppo, recently pursued the same strategy in a case against Sharp, as it refused to take a license while pushing a court in China to seize control of the dispute.
Ericsson, in its recent patent litigation with Samsung, faced a similar tactic requiring it to overcome an order from a Chinese court purporting to prevent Ericsson from seeking royalties on U.S. patents in a United States district court.
Another recent example involves the Taiwanese company HTC, which—instead of licensing 4G patents on similar terms to multiple existing agreements at $2.50 per handset—sued Ericsson in Texas in 2018 because the Swedish company would not accept a 96 percent reduction in royalty to 10 cents per handset. Fortunately, a federal appeals court recently rejected this argument. But that was only after years of litigation, and with HTC still having the option to appeal to the Supreme Court, the dispute is not settled yet.
In a second case involving InterDigital, the company filed lawsuits against Lenovo after lengthy negotiations between the two companies. In August, a U.K. court determined that Lenovo had infringed one of InterDigital's patents. Despite that ruling, the Chinese company can still profit from the infringing technology while it continues to spend years litigating the case.
In these and other similar cases, technology implementers repeatedly engaged in aggressive legal maneuvering to hold out on paying for a license.
Who benefits from a system like this? Certainly not the United States and certainly not the innovation ecosystem.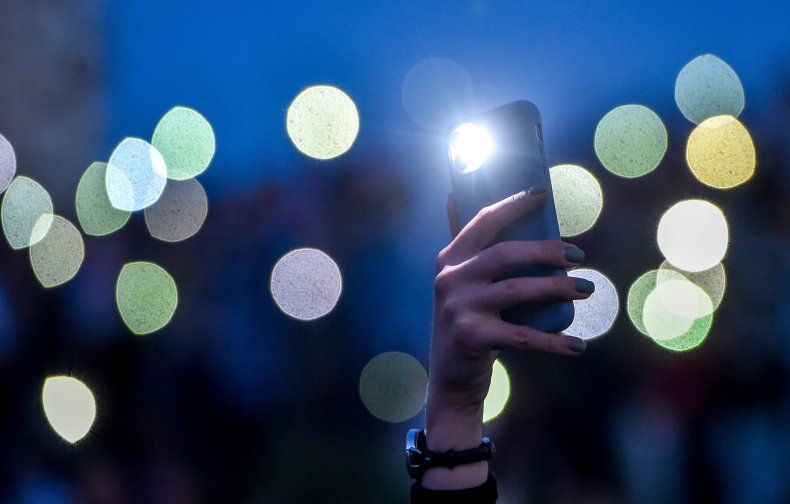 It is no secret that state-sponsored entities from countries like China have leveraged the weaknesses in our intellectual property system to challenge our leadership in various areas of technology. According to data reported by Dell'Oro Group, China's Huawei and ZTE alone captured over 40 percent of the global telecom equipment market in 2020, despite U.S. sanctions. Meanwhile, the top two U.S. companies combined accounted for less than 10 percent of the market.
Instead of incentivizing timely licensing to reward innovation and fund ongoing research and development, we find ourselves in a remarkable environment in which companies can—with little risk—commercialize patented technology while simply "holding out" on the innovator by refusing to negotiate a license, dragging out litigation and generally delaying the payment of royalty streams.
As a judge in the U.K. outlined in a case involving Apple: "Hold-out tends to damage [patent] owners, and the effect of delay in particular is asymmetric, being worse for [patent] owners than implementers." The problem has also been identified by courts in Europe including a 2020 case in Germany involving the Chinese household appliance manufacturer Haier in which holdout tactics were highlighted as a clear problem for innovators.
How did we get here? Why would we let state-sponsored entities take advantage of our innovators? One of the reasons is that we have weakened our patent system in several critical ways.
U.S. courts have made it incredibly difficult to stop patent infringement, removing, in many cases, the threat of an injunction that could otherwise provide leverage to explore early resolution. This allows companies that infringe patent rights to hold out and not pay royalties until litigation is exhausted years later, when all they have to do is pay—only if they lose—approximately what they would have paid up front.
To fix this problem, to discourage holdout, we must impose consequences. When implementers fail to engage in good-faith negotiations with patent holders, the full range of remedies should be available, including injunctive relief, appropriate damages and enhanced damages for willful infringement.
This is why in 2019, the United States Patent and Trademark Office (USPTO), the National Institute for Standards and Technology (NIST) and the Department of Justice Antitrust Division issued a joint policy statement clarifying that standard essential patents should be treated under the same set of laws as every other patent. If the United States is to encourage standards-based innovation, it must value the resulting intellectual property.
Fundamentally, we need policies that recognize the importance of intellectual property protection for standards-based technologies to our innovation economy to ensure that we're not playing catch-up in the next technology revolution. Hold out should no longer hold back our innovation economy.
Andrei Iancu is a partner at Irell & Manella LLP. He previously served as the undersecretary of commerce for intellectual property and director of the U.S. Patent and Trademark Office (USPTO). Irell & Manella represents InterDigital.
The views expressed in this article are the writer's own.