The Path Forward on BBB Must Include Child Care and Universal Pre-K | Opinion
This week, West Virginia Senator Joe Manchin announced that he was revoking his support for President Biden's Build Back Better economic and climate agenda, the product of months of negotiations between moderates and progressives. The announcement caused multiple economic forecasters to immediately downgrade their projections for economic growth and America's historic jobs recovery in 2022.
One of the key drivers behind these downgrades is certainly the failure to pass the proposal's desperately needed investments in America's child care system. As President Biden and leaders in Congress work to resuscitate the proposal, its early learning investments—both child care and universal preschool—cannot be left on the cutting room floor. Indeed, Senator Manchin's own statements suggest these policies could help persuade him to return to the negotiating table.
While the pandemic has highlighted the child care sector's vulnerabilities, those weaknesses are not new. The U.S. Chamber of Commerce and others have for years sounded the alarm about the economic losses that result from what the Treasury Department has called a "broken market" for child care. And yet, as America mounts a historic economic recovery, child care providers struggle to retain workers who are fleeing for higher-paying jobs: The child care industry is still down 1 in 10 jobs from before the pandemic; families continue to lose choices and access to the care they need as providers are forced to cut days, hours and slots, or are forced out of business altogether; and parents who can't afford care too often drop out of the labor force or have to cut back their hours.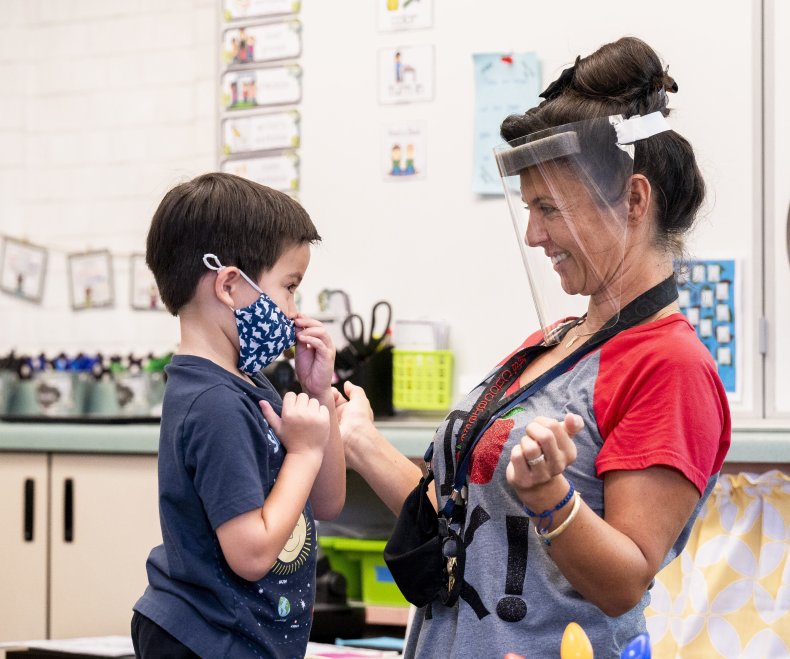 That's why the Build Back Better plan is so important: It addresses the full range of problems plaguing the child care sector: families' inability to afford it, child care providers' inability to find, retain, and fairly compensate their workers, and the fact that a majority of Americans live in child care deserts with far too few child care slots where and when families need it.
In red states like West Virginia and blue states like California; in rural, suburban, and urban regions; and in both predominantly white and predominantly non-white communities, these problems persist because, unlike other wealthy nations, America has never meaningfully invested in child care—the very industry that, as the pandemic has shown, makes all other work possible.
To confront these challenges, the Build Back Better Act's plan wisely phases in over the course of three years, scaling up investments at a pace that will simultaneously stabilize the current provider network and increase the supply of quality child care options for all parents. And it starts by ensuring that families with lower incomes—those least likely to be able to access high-quality care—are prioritized.
By the fourth year, when sufficient supply is built, the guarantee kicks in, and all families earning up to 250 percent of their state's median income will pay no more than 7 percent of their income on child care, with many paying well less than This would cover kids in 93 percent of working families.
Some have understandably raised concerns about inflation caused by supply chain bottlenecks. But the price of child care has been a consistent problem, increasing at more than twice the rate of inflation over the last three decades. That's unsustainable, and it requires our policymakers' immediate attention.
Critically, the President's plan is fully paid for by making wealthy corporations pay their fair share. And it puts more money in peoples' pockets, saving the typical family between $5,000 and $6,500 a year on child care while raising the pay of child care workers who earn on average just $12.24 an hour.
The good news is that a deal or agreement to negotiate further looks possible, and the plan's early learning initiatives are top priorities for both Senator Manchin and the White House. We shouldn't miss the chance to make long-overdue, fiscally responsible policy changes that will enhance America's economic growth and provide relief for working families.
Build Back Better's child care and universal pre-K plans would do exactly that—while putting our children on a path to a brighter future for decades to come.
Rasheed Malik is the director of Early Childhood Education at the Center for American Progress.
The views in this article are the writer's own.