'Pathetic': Geraldo Rivera Mocked by TV Anchors for Suggesting 'The Trump' as Name for COVID Vaccine
Fox News personality Geraldo Rivera's suggestion that the COVID-19 vaccine should be named 'The Trump' to honor President Donald Trump was met with immediate backlash from television anchors and on social media.
Rivera congratulated Trump on Friday after the president wrongly claimed full credit for Pfizer's announcement earlier this month of the more than 90% efficacy of its coronavirus vaccine. "As a result of Operation Warp Speed, Pfizer announced on Monday that its China virus vaccine was more than 90% effective," Trump said on November 14. "Pfizer said it wasn't part of Warp Speed, but that turned out to be an unfortunate misrepresentation."
Rivera called Trump the "prime architect of Operation Warp Speed" before offering an idea on Friday's Fox & Friends: Let's name the vaccine after the president.
"With the world so divided and everyone telling me, 'He's gotta give up' and 'Time to leave' ... why not name the vaccine 'the Trump?'" he said. "You know, make it like, 'Have you got your Trump yet?'"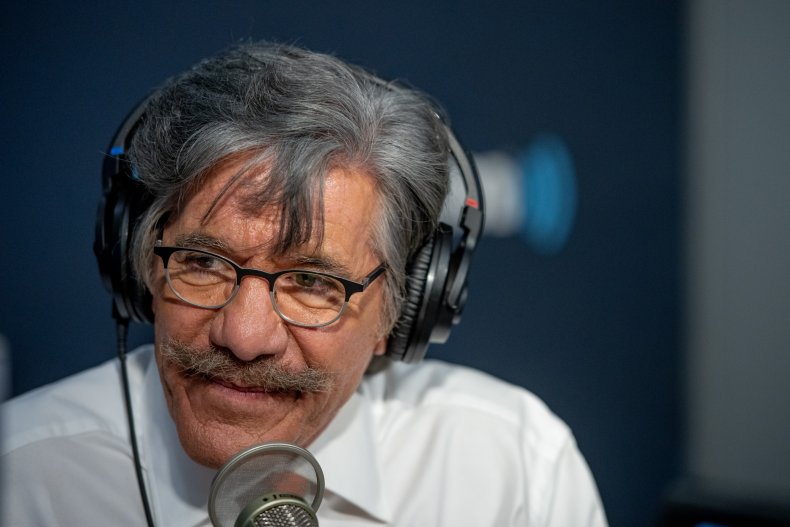 MSNBC host Brian Williams mocked Rivera's suggestion during Friday night's The 11th Hour. "You know, Geraldo raises a good point there. It's possible we just don't give the president enough credit for his FDR-like devotion to tackling this virus," Williams said as images of Trump golfing flashed across the screen. "His laser-like focus, his daily devotion, the sympathy he's forever expressing to the families of the quarter million dead."
"Even the way the president lectures us in that way to please wear a mask and stop the spread," Williams continued. "And he's always advocated injections. Geraldo may be on to something."
Williams ended his segment by ridiculing the president's past business ventures. "What Trump Steaks did for the hungry, what Trump Water did for the thirsty in our nation, what Trump University did to lift up the uneducated in our country—well, along comes Trump the vaccine."
CNN host Don Lemon chuckled at Rivera's allegedly "pathetic" suggestion and said that it "might make this snowflake of a president feel better." Lemon noted that even Fox & Friends co-host Steve Doocy, a longtime Trump ally, laughed out loud at the suggestion.
Social media users also weighed in, using the hashtag #TrumpVaccine to offer their thoughts on Rivera's suggested vaccine name.
"Better idea: name the virus after him!" tweeted comedian Jimmy Kimmel.
"Side effects of the #TrumpVaccine include orange skin and the urge to file for bankruptcy," user @SloanAlbert tweeted.
"The actual #TrumpVaccine," user @SuspendedMurphy tweeted, alongside an image of President-elect Joe Biden.
"#TrumpVaccine is bleach," tweeted @Sativa888.
Newsweek reached out to Geraldo Rivera's representatives for comment.