FX's 'The Patient' Release Date, Cast, Trailer, Plot
In Hulu's The Patient, audiences will see Steve Carell and Domhnall Gleeson as they have never been seen before.
The 10-part series follows the story of therapist Dr. Alan Strauss, played by The Office star Steve Carell, who is held captive by his serial killer patient, Sam Fortner, portrayed by Ex Machina's Domhnall Gleeson.
The Patient comes from The Americans creators Joel Fields and Joe Weisberg, with Carell serving as an executive producer.
Here is everything you need to know about The Patient, including the release date, cast, trailer, plot and more.
When Is The Patient Out?
Carell and Gleeson fans will not have to wait too much longer to see The Patient land on screens. The show will premiere on FX on Hulu on Tuesday, August 30, with episodes coming to Disney+ at a later date.
Audiences will be treated to the first two episodes on August 30, with the remaining eight episodes dropping weekly on Hulu and Disney+.
To watch The Patient, you must be a Hulu and Disney+ customer. You can sign up to Hulu for $6.99 and Disney+ for $9.46.
What Is The Patient About?
After many unsuccessful sessions of therapy, Sam takes matters into his own hands and kidnaps Alan, revealing himself to be a serial killer. Sam needs Alan to help him stop his homicidal urges, and both characters are led into confronting and exploring their troubles.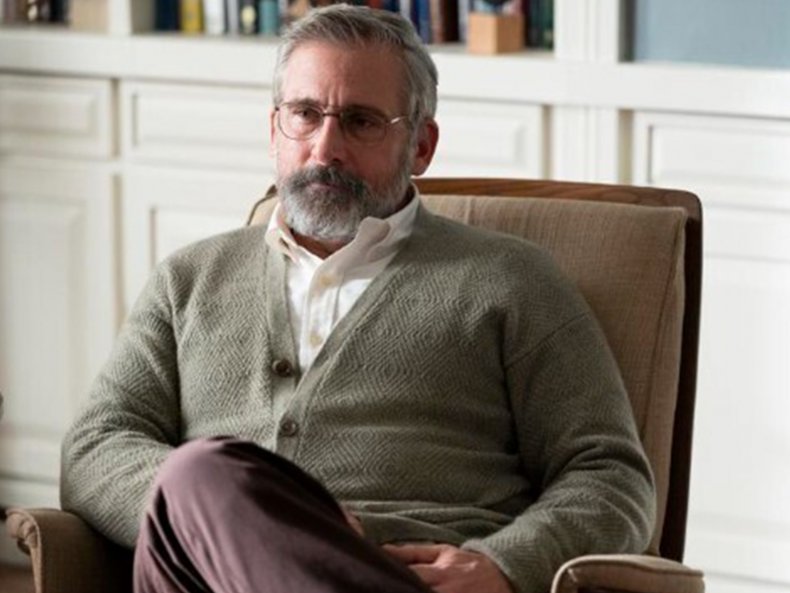 The official synopsis for The Patient reads: "The Patient is a psychological thriller from the minds of Joel Fields and Joe Weisberg (The Americans) about a therapist, Alan Strauss (Steve Carell), who's held prisoner by a patient, Sam Fortner (Domhnall Gleeson), who reveals himself to be a serial killer. Sam has an unusual therapeutic demand for Alan: curb his homicidal urges.
The synopsis continues, "In order to survive, Alan must unwind Sam's disturbed mind and stop him from killing again...but Sam refuses to address critical topics, like his mother, Candace (Linda Emond). Alone in captivity, Alan excavates his own past through memories of his old therapist, Charlie (David Alan Grier), and grapples with waves of his own repressed troubles—the recent death of his wife, Beth (Laura Niemi), and the painful estrangement from his religious son, Ezra (Andrew Leeds)."
While he is imprisoned, the synopsis says, Alan "uncovers not only how deep Sam's compulsion runs but also how much work he has to do to repair the rift in his own family. With time running out, Alan fights desperately to stop Sam before Alan becomes complicit in Sam's murders—or worse, becomes a target himself."
Who Is In the Cast?
Carell, well known for playing Michael Scott in The Office and General Mark R. Naird in Space Force, stars as the therapist. Harry Potter and Run star Gleeson takes on the role of the serial killer who is desperately fighting his homicidal urges.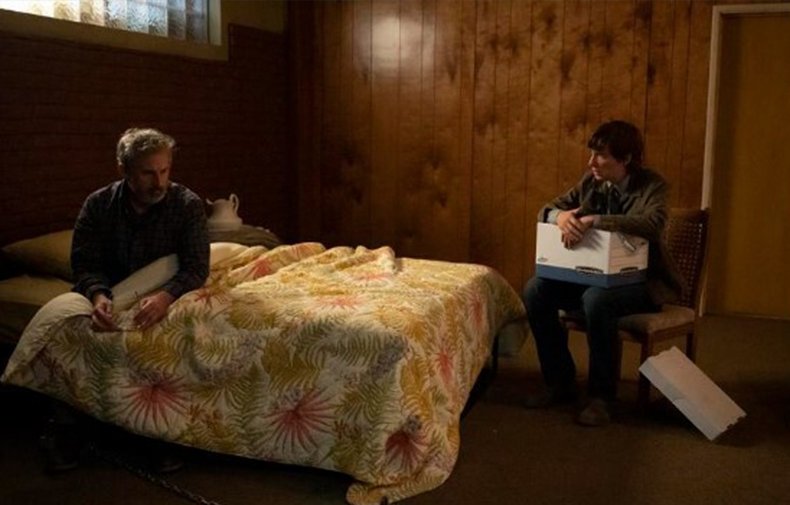 Three-time Tony nominee Emond portrays Sam's mother, who seems willing to do almost anything to protect her son. Edmond's recent credits include The Bite, Succession and Lodge 49.
Comedian and actor Andrew Leeds plays Sam's estranged and deeply religious son.
Leeds is best known for playing Josh on Cristela, Christopher Pelant on Bones and David Clarke on Zoey's Extraordinary Playlist.
Is There a Trailer for The Patient?
A gripping trailer for The Patient is sure to get viewers hooked. It begins with Alan and Sam having a therapy session where Sam talks about his problems with his anger, saying, "I'm not normal, I need to get better."
Toward the end of the trailer, Alan can be seen chained by the ankle to a bed, while Sam tells him, "I have a compulsion, to kill people."
In a strange twist, Alan tries to provide some kind of therapy to Sam while knowing his life may well be on the line.