In Queensland, Australia, patients will have to be vaccinated against the coronavirus in order to receive vital organ transplants.
Queensland Health confirmed that a patient seeking to receive a kidney, lung or heart transplant must have "a minimum requirement of two doses of an approved COVID-19 vaccine," 7News reported Monday. The policy will be reviewed in February.
The public health service told the news outlet it's critical that a patient get vaccinated ahead of such a procedure because the person will be highly immunosuppressed following the operation.
"Prior to transplant and as per normal process, the recipient must ensure all of their vaccinations are up to date," the health service's statement read. "The COVID-19 vaccination is no different."
A Queensland Health spokesperson told Newsweek that the health service follows "national and international practices regarding transplantation and vaccination protocols."
"The safety and well-being of all our patients is our number one priority," the spokesperson said. "A recipient is highly immunosuppressed post-transplant, which is why it's incredibly important for the person to be vaccinated prior to transplant. Queensland Health prioritizes safety before, during and after a transplant."
Approximately 2,108 people in Queensland have tested positive for the coronavirus and recovered, according to the health department. Since the pandemic began, seven people in the Australian state have died from COVID-19.
There are 38 active cases in the state, and 29 people are in the hospital with the disease. Government data shows 87 percent of people 16 and over in Queensland have received their first dose of a coronavirus vaccine. Slightly more than three-quarters of people over 16 are fully inoculated.
More than 8,700 vaccine doses had been administrated by Queensland Health in the past 24 hours alone, the agency reported Monday.
Last year, 1,452 patients received an organ transplant in Australia, according to Transplant Australia. The charity reports that 1,600 people are waiting to receive an organ at any one time.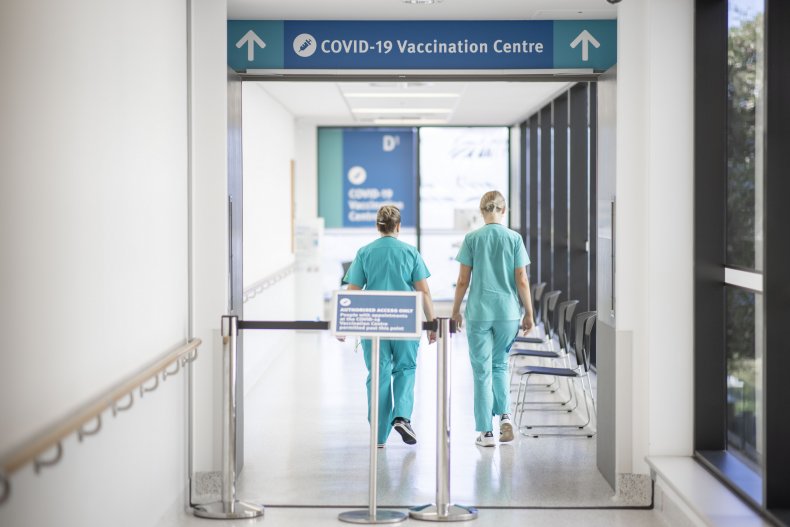 Some hospitals in the United States have also barred unvaccinated people from receiving organ transplants.
UCHealth in Colorado, the state's largest hospital system, announced this fall it was permitting only vaccinated people to receive or donate organs in "almost all situations." Hospital officials said the decision was based on clinical studies pointing to the "extreme risk that COVID-19 poses to transplant recipients after their surgeries."
Washington's UW Medicine also added COVID-19 vaccination as a requirement for those on an organ transplant list. Patients who decide not to get vaccinated are removed from the waiting list.
"For anyone who does not have a medical contraindication, basically we're requiring it," Dr. Ajit Limaye, UW Medicine's director of the solid organ transplant infectious diseases program, told NBC News. "There's a very strong sense to make it a requirement, like all the other hoops, straight up."
More than 106,000 candidates are waiting for organ transplants in the U.S.
Update 12/6/21, 4:55 p.m. ET: This story was updated with a comment from Queensland Health.