Patricia Arquette, Anthony Scaramucci and More Aren't Having the White House's 'Non-Scalable' Election Day Fence
Is President Donald Trump building a wall surrounding the White House prior to Election Day? NBC News White House correspondent Geoff Bennett reported on Sunday evening that heightened security measures were being taken at the President's residence on Monday ahead of the Election Day. The measures include a "non-scalable" fence, which would, theoretically, keep out protestors.
"The White House on lockdown: A federal law enforcement source tells NBC that beginning tomorrow, crews will build a 'non-scalable' fence to secure the WH complex, Ellipse and Lafayette Square," Bennett tweeted. "250 National Guardsmen have been put on standby, reporting to Metro Police officials."
Additionally, CNN reported that it was the same wall built over the summer in front of the White House amid protests. The fence "will go down 15th Street to Constitution Avenue and then over to 17th Street. The fence will then run up to H Street and across by Lafayette, and then come down 15th Street," the news outlet reported.
Twitter found the announcement equal parts predictable, but were also skeptical of whether or not the wall could actually work. Some also joked about Trump's border wall serving as inspiration for the plan.
Academy Award winner Patricia Arquette jokingly encouraged the White House wall.
"Build that wall. A wall that keeps people out also keeps you in. Better than wondering where in Russia he's hiding," she said.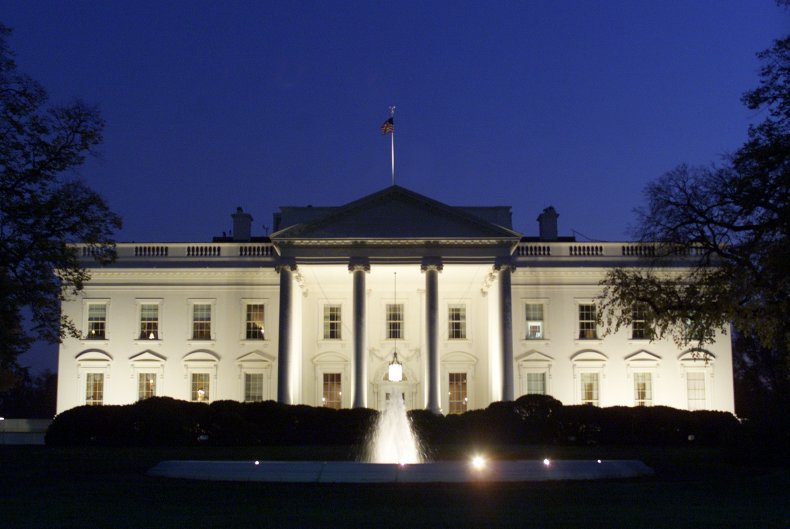 Former White House Communications Director Anthony Scaramucci appeared doubtful of the White House's plan. "If this is your strategy to keep the White House it won't work. It's the People's House not yours," he said. "When vote is over you will be leaving. The People run this country. No one rules it."
Randi Mayem Singer, the screenwriter of Mrs. Doubtfire, poked fun at how ridiculous the security plan seemed. "BREAKING: Guy who thinks wearing a mask makes him look weak is building a fortress," Singer quipped.
Jon Cryer sarcastically commented, "Trump is clearly a president confident in his mandate from the American people," the actor wrote.
U.S. House candidate for Ohio Shannon Freshour asked: "Does he think that stops him from being evicted on Jan 21, 2021 at 12:00 noon?"
Writer Carrie La Seur questioned the crew in charge of said wall. "Did they hire the same guys who built the 'impenetrable" border wall?'" she wrote.
MSNBC Legal Analyst Glenn Kirschner likened the non-scalable wall to a Michael Bay film. "This has gone from national crisis to bad Michael Bay film. Trump is equal parts pathetic, absurd and scared to death," Kirschner wrote. "His days are numbered. Then . . . justice."