Day Care Worker Charged After Baby Died with 'Traumatic Head Injury'
A day care worker who looked after children at her home has been charged with murder after a baby boy died while in her care.
Patricia Wick was looking after five-month-old Reed Nelson at her home in Carrington, North Dakota, along with at least one other child. Wick claims he fell ill, but investigators allege that he suffered a fatal head injury.
Wick, 48, was charged on Monday with murder, child abuse, and operating a day care without a license.
Police were first called to Wick's home on September 26 last year, following a report of an unresponsive child.
Local news site The Foster County Independent reported that Carrington Police Chief Chris Bittmann was among the first responders and administered CPR to revive Reed.
The baby was taken to a local hospital before being airlifted to a hospital in Fargo, where medics claimed he had "clearly suffered a traumatic head injury and subsequently had a cardiac arrest," according to court documents, cited by local news channel KVLY.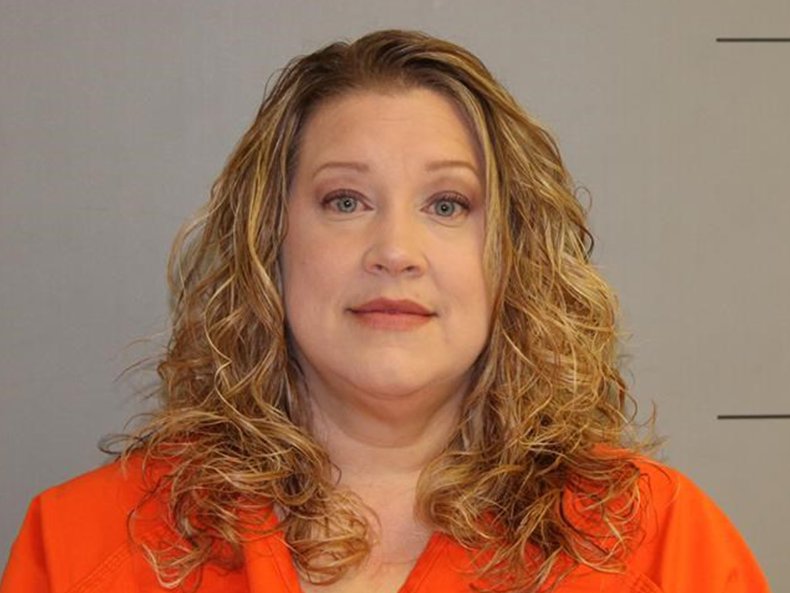 He died two days later, on September 28, with an autopsy stating had suffered blunt-force trauma to his head and neck.
Police then launched a suspected homicide investigation.
Wick told investigators the baby had been sleeping after being fed, but he woke up crying, according to KVLY. She said she moved him on to a blanket in her living room, and left him while she attended to another child in the kitchen. But she said she heard Reed coughing and returned to find him vomiting, so she called his mother and rang 911.
Court documents, seen by KVLY, state that Wick later admitted she may have put the baby down too hard because "she was frustrated" with him that day.
A devastated relative set up a fundraising drive while the baby was in hospital to help his parents—Jesse and Brittany Nelson—fund his medical treatment.
The GoFundMe page, which was set up by cousin Kyrie Dauenhauer, shared a photo of the Nelsons with their baby and their older son Luke. Her post ended with the words: "If you are unable to donate, please pray for a huge miracle. This little boy is loved by so many people."
Tragically, she later updated the page with the news nobody wanted to hear. "On Wednesday, Sept. 28, Reed gained his angel wings," she wrote. "Please continue to pray for the Nelsons as they grieve the loss of their son."
The site, which had set a target of $10,000, had received $21,180 in donations by Tuesday this week.
An obituary posted online for little Reed Nelson before his funeral in October said he "had the love of his family and everyone that met him."
The tribute, posted on the website of Evans Funeral Home in Carrington, added: "He could warm the room with his sweet smile and perfectly placed dimple. Looking at you with his big brown eyes from behind his beautiful long lashes made your heart melt and your soul be full."
Newsweek reached out to Foster County State's Attorney Kara Brinster for further information about the case.
She said she limited in what she could say while an investigation remains "ongoing," but added: "On January 30, 2023, an initial hearing and a bail hearing were conducted via Zoom ... Honorable Judge Hovey set bail at $500,000 cash, surety or 10 percent, and no contact with the victim's families."
Brinster also urged anyone with information to contact the Carrington Police Department. And she revealed investigators are also probing allegations that a six-year-old child was also injured while in Wick's care in September 2022.
The case follows another tragedy involving a baby at a day care center last year.
A 10-month-old boy died soon after he was dropped off in Homestead, Florida. The child's parents were alter awarded a $5 million settlement after it emerged he had been left unsupervised.
And back in July, a woman who ran an illegal day care facility out of her home was sentenced to jail after a baby died from strangulation after being incorrectly placed in a car seat.
While a mom became the victim when she was targeted and kidnapped from a day care center with her 16-month daughter. She was later murdered by her abusive husband in Georgia in front of their child.