Patrick Clancy GoFundMe Raises $300k After Father's 'Unimaginable Tragedy'
A GoFundMe launched to support the family of Patrick Clancy, the father of two toddlers who officials say were strangled by their mother before she attempted suicide in Duxbury, Massachusetts, on Tuesday evening, has raised more than $385,000.
Lindsay Clancy, 32, of Plymouth, faces murder and strangulation charges connected with the deaths of two of her three children – Cora, 5 and Dawson, 3, – according to Plymouth District Attorney Timothy Cruz. Duxbury is a coastal town about 35 miles from Boston.
She remains in police custody in hospital, officials say. Her other child, a seven-month-year old, survived the murder and suicide attempt and is also in hospital.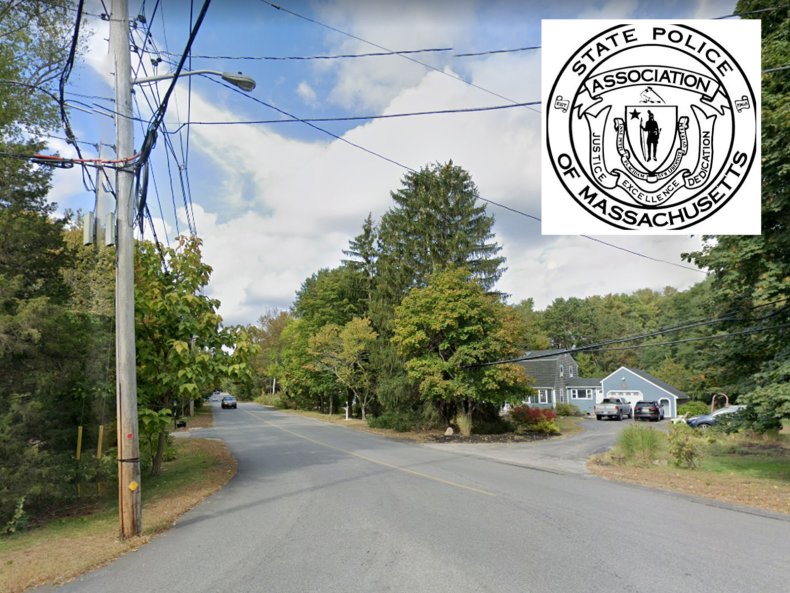 As of late Friday morning, the GoFundMe had raised over $385,000, more than half its $700,000 goal. Some 5,200 donors contributed.
The fundraiser was started by Matthew Glaser, who is said to be part of the extended Clancy family, Mass Live reported on Thursday.
Writing on the fundraising page, Glaser said: "On behalf of the extended Clancy Family we invite you to offer support for Patrick as he navigates an unimaginable tragedy. We appreciate your thoughts, prayers, and outreach in support.
"This GoFundMe is intended to help Pat pay for medical bills, funeral services, and legal help. This assistance is especially needed because Pat will be unable to work for the foreseeable future as he weathers this painful, life-altering tragedy.
"We all know Pat to be the most kind and genuine person. As someone who is always willing to support others, we sincerely thank you for offering yours."
The local outlet reported that the community will gather for a candlelight vigil on Thursday at 7 p.m at Duxbury parish Holy Family Church in memory of the two toddlers.
Newsweek has contacted Glaser for comment.
State Rep. Josh Cutler, a Democrat whose district includes Duxbury, described the incident as a tragedy for the community.
"It's hard to find the right words for the unimaginable tragedy here in Duxbury," he told Newsweek. "Our hearts break at the loss of these innocent children. There is lots of love and support in our community and every bit of it will be needed for this family."
In a press conference late on Tuesday, Plymouth County District Attorney Tim Cruz confirmed the details of the incident.
"At approximately 6:11 p.m. tonight, Duxbury police received a 911 call from a male resident at 47 Summer Street. He arrived home and reported the attempted suicide of the adult female resident."
The male resident was Patrick Clancy, the father of the young children and Lindsay Clancy.
Duxbury police located Lindsay Clancy, Cruz said, before she was transferred to hospital for treatment. Clancy herself is a nurse by profession.
"First responders subsequently located three children ... unconscious with obvious signs of trauma. A 5-year-old girl and a 3-year-old boy were transported to a local hospital where they were pronounced deceased," Cruz said.
"An 8-month-old infant boy was flown to a Boston hospital where he remains at this time and is receiving treatment."
If you have thoughts of suicide, confidential help is available for free at the National Suicide Prevention Lifeline. Call 1-800-273-8255. The line is available 24 hours every day.