U.S. Senator Blasts Philippine Government's Human Rights Record After He Was Blocked From Traveling to Country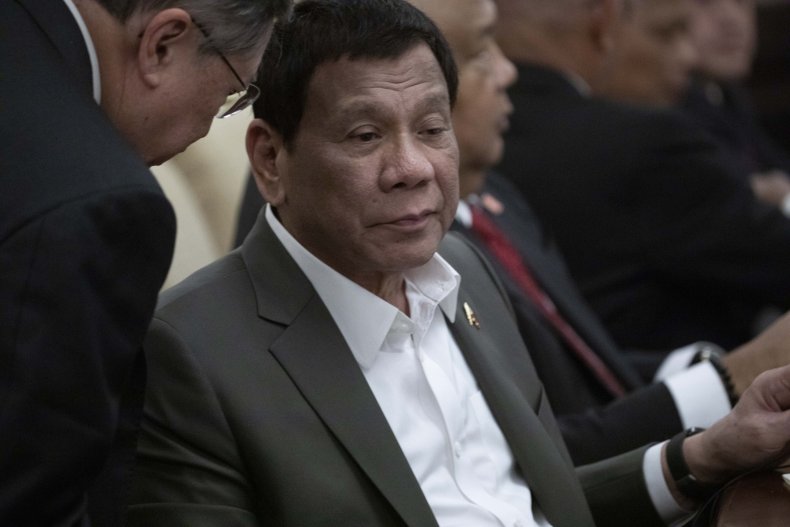 Vermont Senator Patrick Leahy released a statement Saturday denouncing the government of the Philippines for its ongoing imprisonment of a government official and its crackdown against a prominent journalist.
The standoff comes after the country's Bureau of Immigration moved to deny Leahy and his Senate colleague Dick Durbin the ability to visit the county, in addition to threatening restrictions on visa-free travel by U.S. passport-holders.
Those measures were in turn taken in response to sanctions that the U.S. Congress recently passed imposing travel restrictions on individuals involved in the detention of the government official, Senator Leila de Lima.
"Rather than responding by irrationally threatening to deny visas to American citizens, the Duterte government should either release Senator De Lima immediately or provide her the fair, public trial she is entitled to," Leahy said in a press release. "And rather than try to silence a journalist who has bravely dared to expose official corruption and abuse, it should recognize [her] as a courageous Filipino exercising her right of free expression."
De Lima is an outspoken critic of the administration of President Rodrigo Duterte and oversaw an inquiry into the government's mass killings of drug suspects. She was arrested in 2017 on drug trafficking-related charges which the human-rights group Amnesty International has called "politically motivated."
The journalist referenced in the press release, Maria Ressa, is the co-founder of Rappler, a news site that has spoken out against Duterte. She has been arrested by the Philippine government multiple times. In March, it accused her of disregarding laws governing foreign ownership of corporations.
Duterte has previously called journalists "spies" when pressed about his human rights record. The president also routinely objects to outside criticism of how he has handled the illicit drug trade that, as of March, has killed an estimated 27,000 residents, many of them through extra-judicial means.
"We will not sit idly if they continue to interfere with our process as a sovereign state," Salvador Panelo, a spokesperson for the president, said at a press conference on Friday.
For his part, Durbin previously spearheaded efforts to hold Duterte accountable for the documented abuses by his administration. In 2018, he met with the Philippine ambassador to discuss the country's commitments to human rights.
"I met with Philippine Ambassador Jose Manuel Romualdez today," he tweeted at the time. "We discussed the bilateral relations between the U.S. and the Philippines, and the need for President Duterte to adhere to democratic and human rights norms."