Patrick Mahomes' Injury History After Sprain Ahead of AFC Championship Game
Patrick Mahomes gave Kansas City Chiefs fans the cold sweats after he limped out of last Saturday's 27-20 winning game over the Jacksonville Jaguars in the divisional round of the NFL playoffs.
The 27-year-old quarterback has had a franchise-changing career, during which he helped the Chiefs win their first Super Bowl in 50 years when they triumphed over the San Francisco 49ers, 31-20, in 2020.
Mahomes suffered an ankle injury in Saturday's game and has been working hard to be 100 percent fit for the arrival of the Cincinnati Bengals in Kansas for the AFC Championship game.
The star QB is no stranger to injuries and has had a number of them during his career, including a couple at the college level. But he has shown himself to be resilient and has often soldiered on during a game after a knock and has even finished a season with an injury so it could be worked on in the postseason.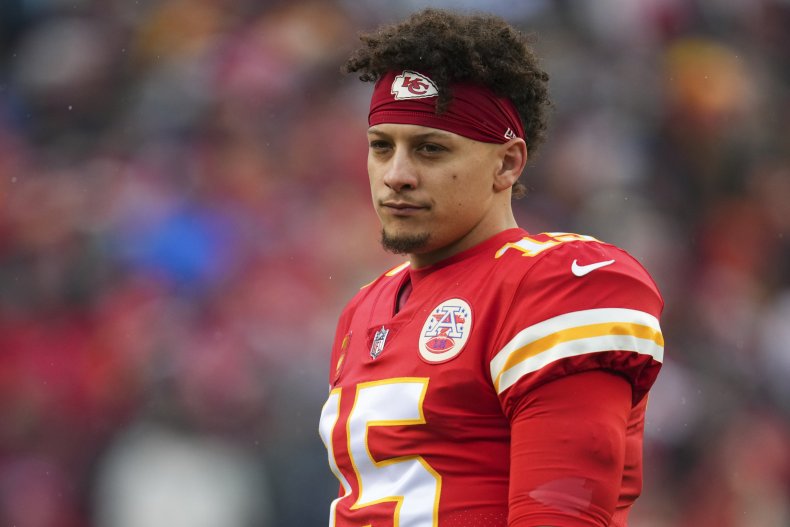 Mahomes has suffered injuries to his knees, legs, hand and head during his time on the field, with a dislocated knee in 2019 apparently the most serious of them.
The quarterback has also missed time on the field because of a concussion on two occasions. Once he suffered a Grade 1 concussion at college and was out of action for 14 days. He has had one head injury at the pro level, during a 2021 playoff game against the Cleveland Browns.
The unfortunate QB also suffered a toe injury in the same game but would have been buoyed by the fact that his team beat the Browns, giving a silver lining to his tough day on the field.
With the Bengals arriving this weekend in Kansas with a place in the Super Bowl up for grabs, Mahomes gave Chiefs fans some good news after the Jaguars game, as he confirmed that X-rays had not shown anything serious, just a sprain. "I'll be good to go," he said.
He added: "I did not want to go [to the locker room for assessment], and they kind of gave me the ultimatum of I wasn't going back in unless I went in there. So they're trying to take care of me."
He continued: "We've got a lot of great people over here, but it's going to take a lot to keep me out of a football game."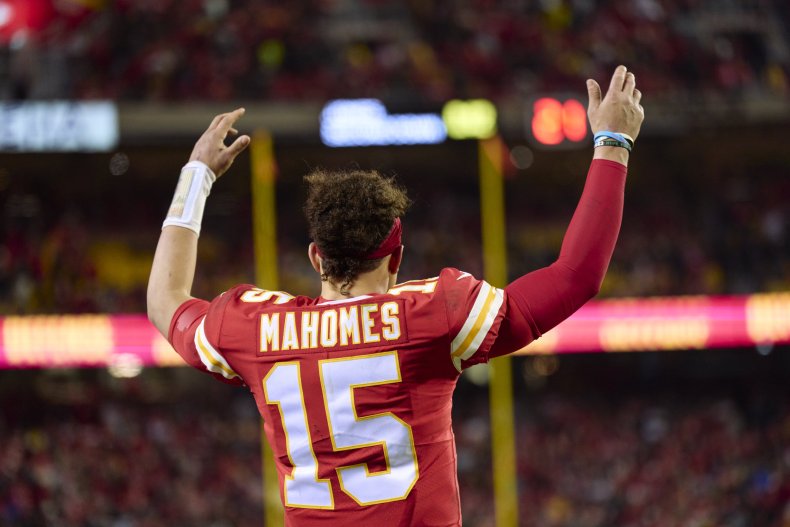 A high ankle sprain was confirmed by an MRI on Sunday. On Wednesday, Chiefs head coach Andy Reid told reporters that Mahomes would be involved in practice starting that day.
Reid said: "He did the walk-through this morning, and he'll practice this afternoon."
The chart below shows all the times Mahomes has suffered an injury while playing.
| Date | League | Injury | Details |
| --- | --- | --- | --- |
| Nov. 1, 2014 | College | Head cranial concussion, Grade 1 | Texas Tech vs. Texas: Mahomes played the next game, which was 14 days later. |
| Oct. 22, 2016 | College | Hand wrist fracture | Mahomes' injury was to the scaphoid bone in his left wrist. He played the final five games of 2016 with that injury. |
| Oct. 17, 2019 | NFL | Knee patella dislocation | Suffered a knee injury on a 4th-and-1 conversion in the second quarter. |
| Jan. 17, 2021 | NFL | Head cranial concussion, Grade 1 | Mahomes sustained a concussion in the third quarter of the divisional round win over the Browns. |
| Jan. 17, 2021 | NFL | Pedal toe turf toe | Mahomes was diagnosed with a turf toe in his foot following the divisional round win over the Browns. He played through the injury for the following games. |
| Dec. 4, 2022 | NFL | Pedal foot bruise | Mahomes' injury occurred in the fourth quarter. |
| Jan. 21, 2023 | NFL | Pedal ankle (high) sprain, Grade 3 | X-rays taken at Arrowhead Stadium were negative. Mahomes returned after halftime with his right ankle heavily taped. |
Do you have a tip on a sports story that Newsweek should be covering? Do you have a question about the NFL? Let us know via entertainment@newsweek.com.