Patrick Mahomes' Last Name Butchered by TikToker in Viral Video
A TikToker who criticized Patrick Mahomes' wife Brittany and his brother Jackson for being quiet online as the Kansas City Chiefs prepare for another Super Bowl appearance, is being teased by commenters for her pronunciation of the star NFL quarterback's surname.
The 27-year-old star player is hoping to lead the Chiefs to a second Super Bowl win in four years, but it's his surname that has become the focus of debate on social media, after TikTok user Jessica Weslie Arena - who has over 139,000 followers - gave her view on how it should sound.
She was presenting a video about Mahomes' wife and brother, when people began questioning why she had said "Ma-homies" rather than "Ma-homes," as it should be pronounced.
Appearing in the video, with a photo of Jackson and Brittany in the background, the TikToker said: "This past football season we have not heard a peep from Patrick Mahomes' wife and brother.
"Like Brittany and Jackson have been silent. They have been so quiet we can hear a pin drop.
"I just wanna know the conversation that Patrick Mahomes had with these two.
Because whatever that man said, it worked.
"This has been the most peaceful season for the Kansas City Chiefs."
While the TikToker was probably hoping to stir some debate in her comments section about the 'silence' of Jackson and Brittany, all she created was a space for people to make fun of her way of saying "Mahomes."
One person commented along with a number of laughing emojis: "Did you say maHOMIES?"
While another added: "Just FYI it's pronounced maHOMES. I'm like home as in house."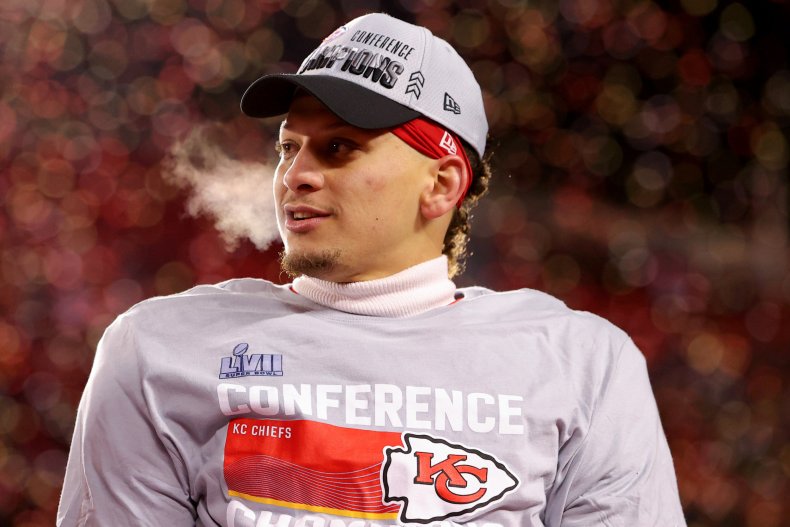 A third simply wrote: "Mahomies [three laughing emojis]"
The TikToker admitted that she may have gone a bit awry with her pronunciation and replied: "Thank you! Def said it way wrong."
She then added that her version may have been better than the real thing, commenting: "The name sounds better [laughing emoji]."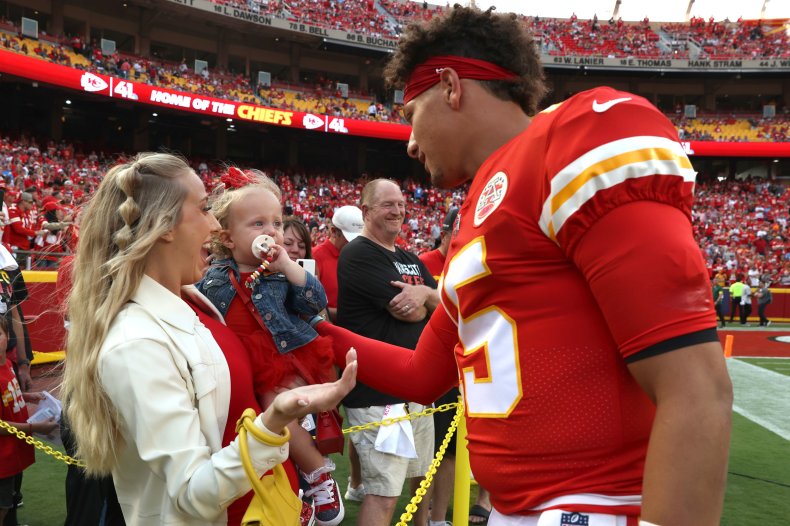 Meanwhile, Mahomes has continued his preparation for the Super Bowl, where AFC Champions the Kansas City Chiefs will meet its NFC rivals, the Philadelphia Eagles, in Arizona.
Brittany Mahomes has also been celebrating the upcoming Super Bowl appearance by sharing a video compilation from the Chiefs' win over the Cincinnati Bengals, along with a message to her husband in the caption, which read: "So. Dang. Proud. OF YOUUUU"
Do you have a tip on a sports story that Newsweek should be covering? Do you have a question about the NFL? Let us know via entertainment@newsweek.com.