How Patrick Mahomes' Shoe Designer Came Up With Controversial Sneakers
A pair of bright blue-and-white sneakers, designed for the Patrick Mahomes x Adidas collection, has divided fans on social media, with some hailing them as stunning, while others have slated them.
The 27-year-old Kansas City Chiefs quarterback revealed the new design on the 2nd birthday of his daughter Sterling Skye, to whom he has dedicated the sneakers.
The Super Bowl-winning NFL star, who is married to Brittany Matthews Mahomes, celebrated his daughter's big day by revealing a new colorway with Adidas. It has been titled "Family Time."
Mahomes showed off the sneakers on his social-media accounts on February 20, the day of his daughter's birthday.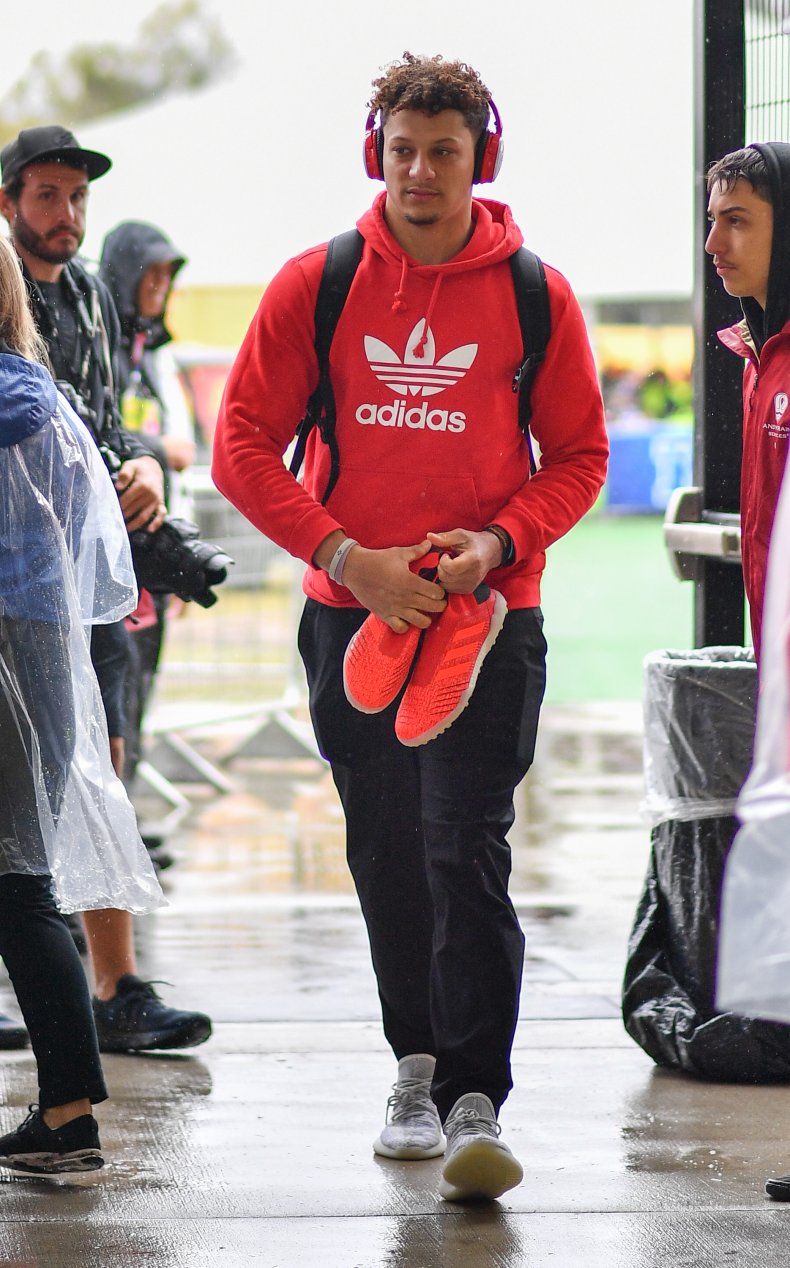 He wrote alongside photos of him in his new sneakers, clutching a ball: "For Sterling Skye. My latest colorway 'Family Time' drops today for Sterling's birthday."
The style and coloring was not to everyone's taste, with one critic tweeting: "worst shoes i've ever seen."
Charlie Kirihara, the color and materials designer for Adidas Football in the United States, has shared a video in which he shows how he came up with the controversial design.
In the clip, he is seen painting a small, child-size shoe with the colors that were eventually used. He also explains how he got the cloud effects on the laces.
He began the caption for the video with: "How these were made."
Kirihara added that there was a small technicality that had to be overcome: "Had to make sure the Mahomes kids could lace up!"
The shoe designer continued: "Both pairs were prepped with acetone before applying 2 coats of @angelusdirect leather paint for each shade of blue. The custom tongue tops were made of leather and adhered onto the tongue tops.
"I used cotton balls to dab blue paint on the laces for a cloudy effect."
This is the third colorway of Mahomes' 1 Impact FLX Shoes collaboration with Adidas. The footwear company describes the colors as Sky Rush/Silver Metallic/Cloud.
In a press release about the new sneakers, available for $130, Adidas said: "Nothing fuels you like family; it's what drives Patrick Mahomes to keep improving his game.
"Whether being a father, a teammate or a leader off the field, all demand the best out of you. Celebrate those who are always in your corner with the new Mahomes 1 Impact FLX."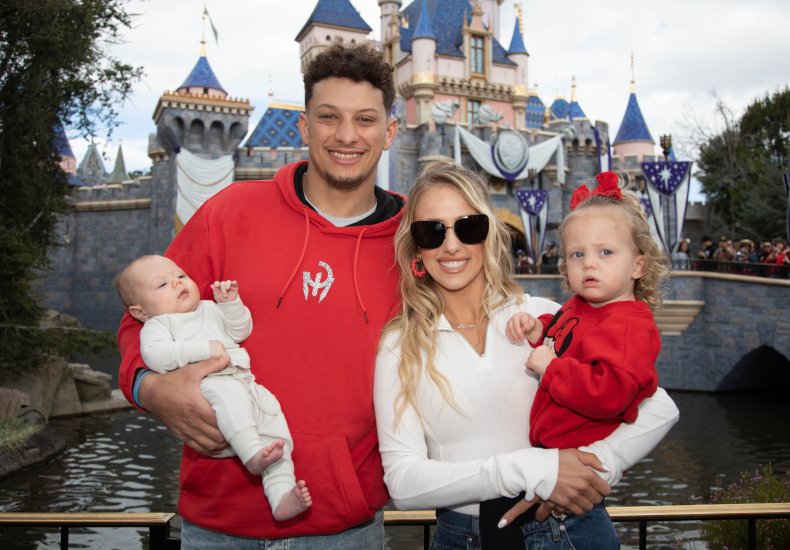 Mahomes' other two colorway collaborations are a red-and-white design, which is in honor of the Chiefs colors, and a gray-and-blue version inspired by a playground opened by 15 and the Mahomies Foundation. This is the non-profit organization the quarterback started in Kansas City.
The summer of 2021 saw the release of Mahomes' first collab with Adidas, and he starred in the brand's recent advertisement for their "Impossible Is Nothing" campaign.
Do you have a tip on a sports story that Newsweek should be covering? Do you have a question about the NFL? Let us know via entertainment@newsweek.com.