Patrick Mahomes' Week of Superstitions Before Every Game
Patrick Mahomes has detailed the superstitions that form his week as he looks to continue his successful run with the Kansas City Chiefs in this Sunday's Super Bowl LVII against the Philadelphia Eagles in Glendale, Arizona.
The 27-year-old quarterback was jokingly named the team's "Chiefs Ritual Officer" after he revealed how he has to keep each week exactly the same to avoid defeat.
Mahomes has also admitted that his wife, Brittany, can get annoyed with the rituals as they can affect her, as well, when he is focusing on the next game.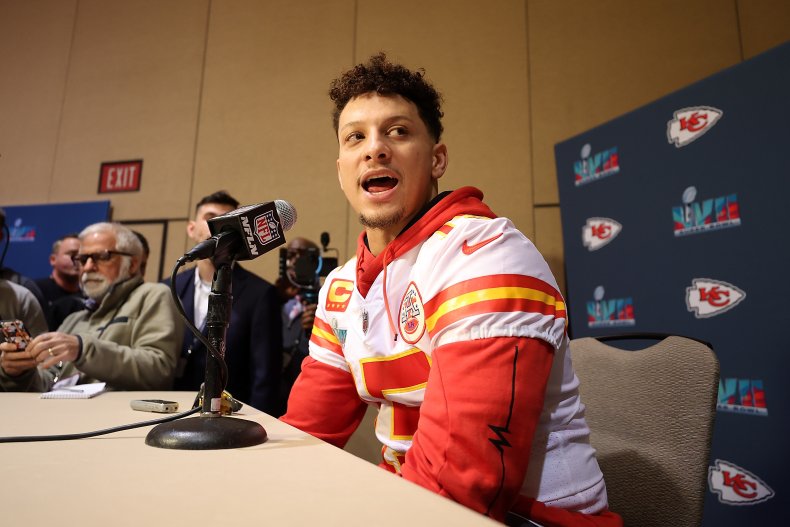 Speaking on the Chiefs' social media during the playoffs, Mahomes explained what he had to do so he felt he had the best chance of winning.
"I am super superstitious so I do everything the same and eat the same stuff," he said. "I get to the stadium at the same time. Brittany gets mad at me because during the week if I have a shampoo bottle and it runs out of shampoo, I can't get another one as that is bad luck, so everything has to be exactly the same through the entire week and I go through the exact same game plan and how I prepare myself.
"I get to the field, same warm-up routine, then I can get out there and play.
It's a full week of superstition."
Chiefs owner Clark Hunt said on Audacy's 610 Sports Radio that General Manager Brett Veach was excited when he found Mahomes and tracked him for a couple of years before the Chiefs selected him as 10th pick in the 2017 Draft.
"Brett had been on Patrick for two years before we drafted him and as Brett famously said, he thought he was the best player that he had ever seen and turns out it wasn't an overstep," Hunt said. "He was exactly right about that.
"I think a lot about that first season when Patrick was the backup and Alex [Smith] was the starter and Alex had this tremendous year, but I kept getting clips that Brett would send me from training camp of Patrick doing things that nobody had ever seen, including the no-look pass."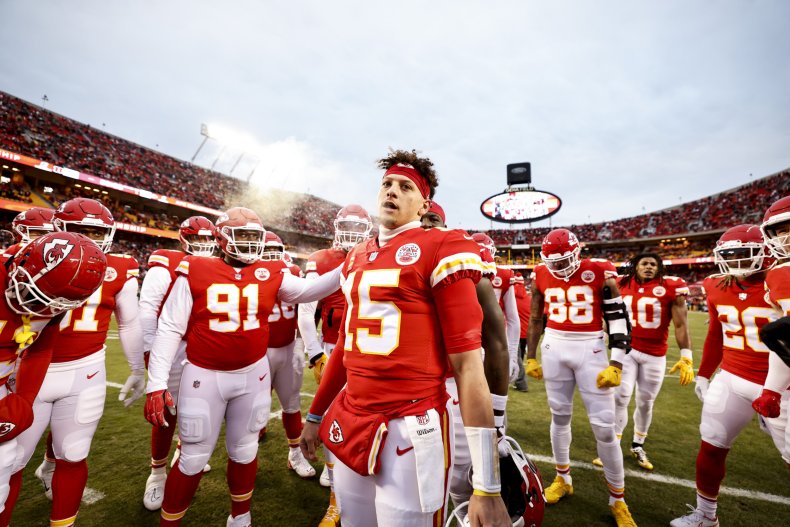 "I knew what a no-look pass was in basketball, maybe I had seen it in soccer but it didn't happen in the NFL. Quarterbacks weren't making those passes, but he was doing that kind of stuff in practice and that is when Brett and the rest of the staff thought, hey, we got something special and pretty soon we are going to have to play him."
Mahomes has since helped lead the Chiefs to the Super Bowl three times, with a victory over the San Francisco 49ers and a loss to the Tampa Bay Buccaneers so far, ahead of his third appearance on Sunday.
Do you have a tip on a sports story that Newsweek should be covering? Do you have a question about the NFL? Let us know via entertainment@newsweek.com.