Patrick Mahomes' Wife Defends Him After Handing Super Bowl Trophy to Fan
Patrick Mahomes' wife, Brittany Matthews Mahomes, has come to the defense of the Kansas City Chiefs quarterback after he was criticized for seemingly handing the Super Bowl trophy to fans while on a victory parade.
After the Chiefs clinched a 38-35 win over the Philadelphia Eagles at State Farm Stadium in Glendale, Arizona, there were celebrations on the streets of Kansas City and Mahomes was lapping up every second of the adoration.
Videos of the QB interacting with fans went viral on social media, with one on Twitter parody account @SharonSharpeee being watched over 11 million times. However, there was uproar in the comments when Mahomes handed what looked to be the Vince Lombardi Trophy to Chiefs fans.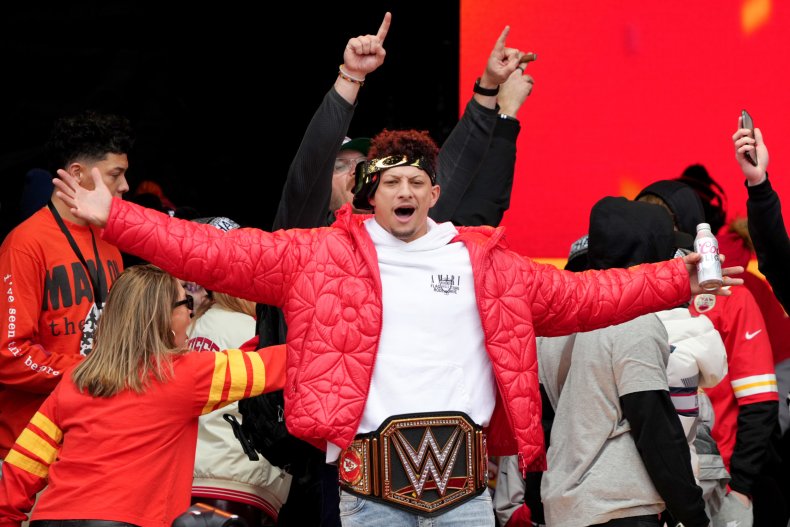 Tom Brady even weighed in with his take on the video, fully backing Mahomes.
Brady, who had seven Super Bowl wins during his 23-year career, felt that there was nothing wrong with the celebrations, tweeting: "Looks like appropriate parade behavior to me 🤝@PatrickMahomes"
This was liked by Mahomes' wife Brittany, as she showed support for what happened.
This was also echoed by the quarterback's mother, Randi Mahomes, who replied to Brady's tweet with: "I agree lol"
It has transpired that the video clip was not as it seemed and that the actual Super Bowl trophy was not being left with fans. It was instead a replica that was being returned to the fan, who had brought it to the celebrations.
The trophy was an incredibly convincing replica brought and owned by a "Chiefs super fan" Vinnie Garofalo, as revealed by DailyMail.com.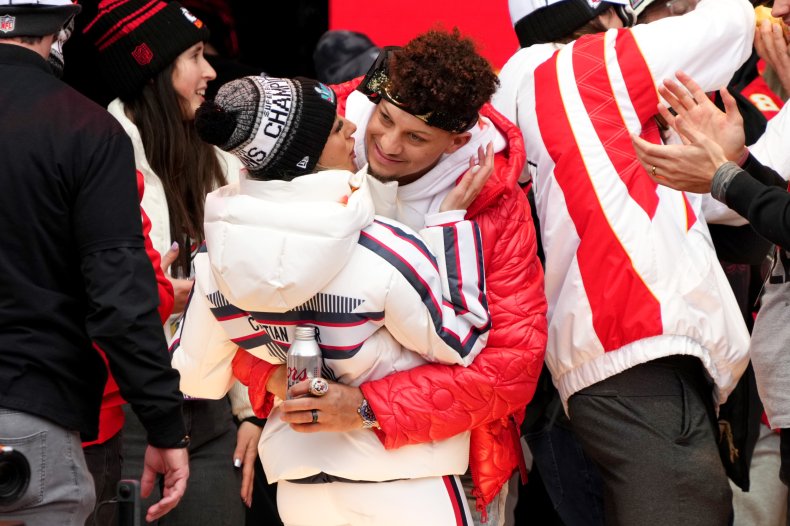 Matthews Mahomes previously hit out at criticisms of her behavior, after she celebrated the achievements of her husband.
She liked a tweet that defended her actions and said that those writing the slurs are jealous of the success that Mahomes has enjoyed.
The tweet read: "People hating on @BrittanyLynne makes me so ANGRY. Jealousy is really ugly y'all. She is enjoying her life with her husband and kids and y'all are..... sitting behind a computer talking bad about someone you don't know!!!!! #teambrittany #ChiefsKingdom."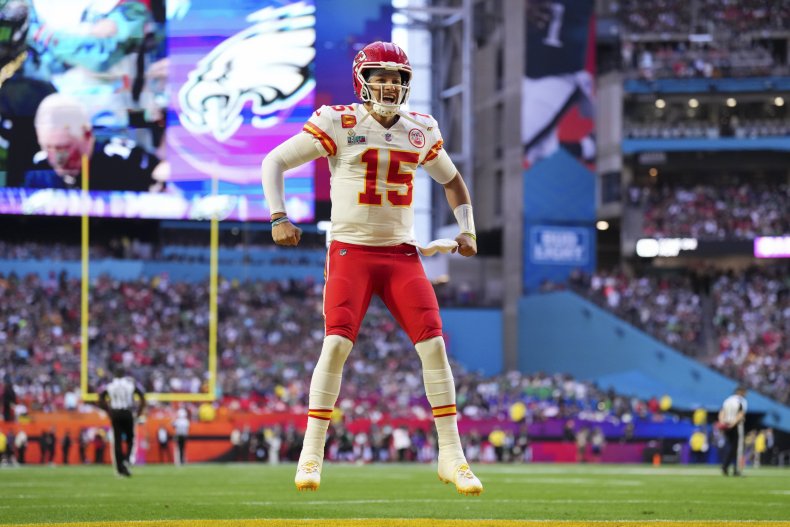 Back in January 2022, Matthews Mahomes expressed her frustration at the criticism she faced after she posted a video on Instagram showing her celebrating the Chiefs' divisional round win over the Buffalo Bills.
In the video, she was seen popping open a bottle of champagne inside her suite in the stadium and spraying it all over fans.
"I just wish I could do what I want without getting attacked every week," Matthews wrote on Twitter in response to the backlash.
Do you have a tip on a sports story that Newsweek should be covering? Do you have a question about the NFL? Let us know via entertainment@newsweek.com.