Patrick Marleau Ties Hockey Great Gordie Howe for Unbelievable NHL Record
It only took 40 seconds into the game between the San Jose Sharks and Minnesota Wild on Saturday night for Patrick Marleau to tie a long-standing NHL record. When Marleau hit the ice, it tied him for first all-time with 1,767 NHL games played, putting him there with legendary Gordie Howe.
Now, Marleau just needs one more time on the ice to become the NHL's only player in most games played. And he's not close to being done.
Marleau, a forward for the Sharks, got a standing ovation Saturday from the Wild, who won the game, 5-2.
"Just first and foremost is loving the game, and I just love being out there and playing," Marleau said prior to the game. "Obviously, every kid's dream is to hoist that Stanley Cup, so I've been chasing it all this time, and that goal hasn't changed for me, since you know what the Stanley Cup's about."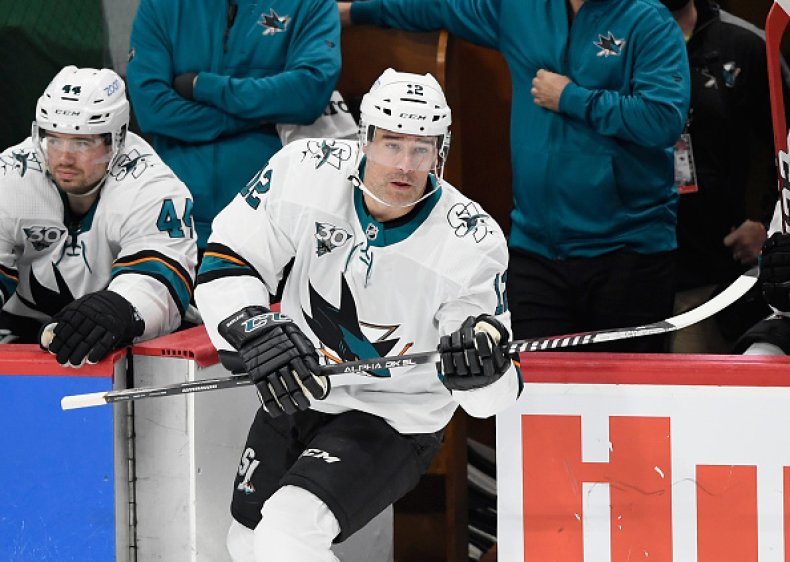 Even though he hasn't skated around with the Stanley Cup, or hoisted during the after-parties, Marleau has a plethora of accomplishments to be be proud of. He's won two Olympic gold medals for Team Canada, he's a three-time NHL all-star and he has 566 career NHL goals and 1,196 points in that span.
He can now set the NHL record for career games played with an appearance Monday night in Las Vegas against the Vegas Golden Knights before his family.
"My family is going to be there to help celebrate," Marleau said Saturday. "So, it's going to be super-special having them in the building."
It's almost a sure-shot that Marleau will play the game and see action, because he's played through almost everything. During his current 896-game streak of not missing a game, he's played through bumps, bruises, nicks, scrapes, the flu and a bunch of other ailments that could sideline the toughest of the tough in one of sports's toughest games.
His dependability is one of his mightiest attributes.
"I want to be looked upon when I'm gone that I gave it my all," Marleau said. "Enjoyed the game, loved the game, loved being around the team, loved winning games. Those are the biggest things."
He was one of the youngest players to ever make their NHL debut when he first hit the ice on October 1, 1997 when he was just 18. Marleau scored 13 goals that 1997-98 season, and he's had 20 goals or more during 15 different seasons.
Sharks executive Mike Ricci, who played alongside Marleau for seven seasons, said Marleau has great skating ability. Ricci even joked at the time that Marleau could play until he's 60.
"He was an effortless skater from day one," Ricci said. "That might be a thing he was blessed with. Being a natural skater and being in tip-top condition and working hard off ice and on the ice, these are the results you get. There are a lot of effortless players out there who can't play this long.
"I remember we used to joke around and I would tell him he could play until he was 60. Obviously, I was exaggerating a bit, but maybe I wasn't exaggerating as much as I thought."
Howe, who retired at age 52, played 419 games in the WHA, which don't count toward his NHL career.